Save time, money and stress with these easy popular meal prep recipes – most are ready in just 30 minutes!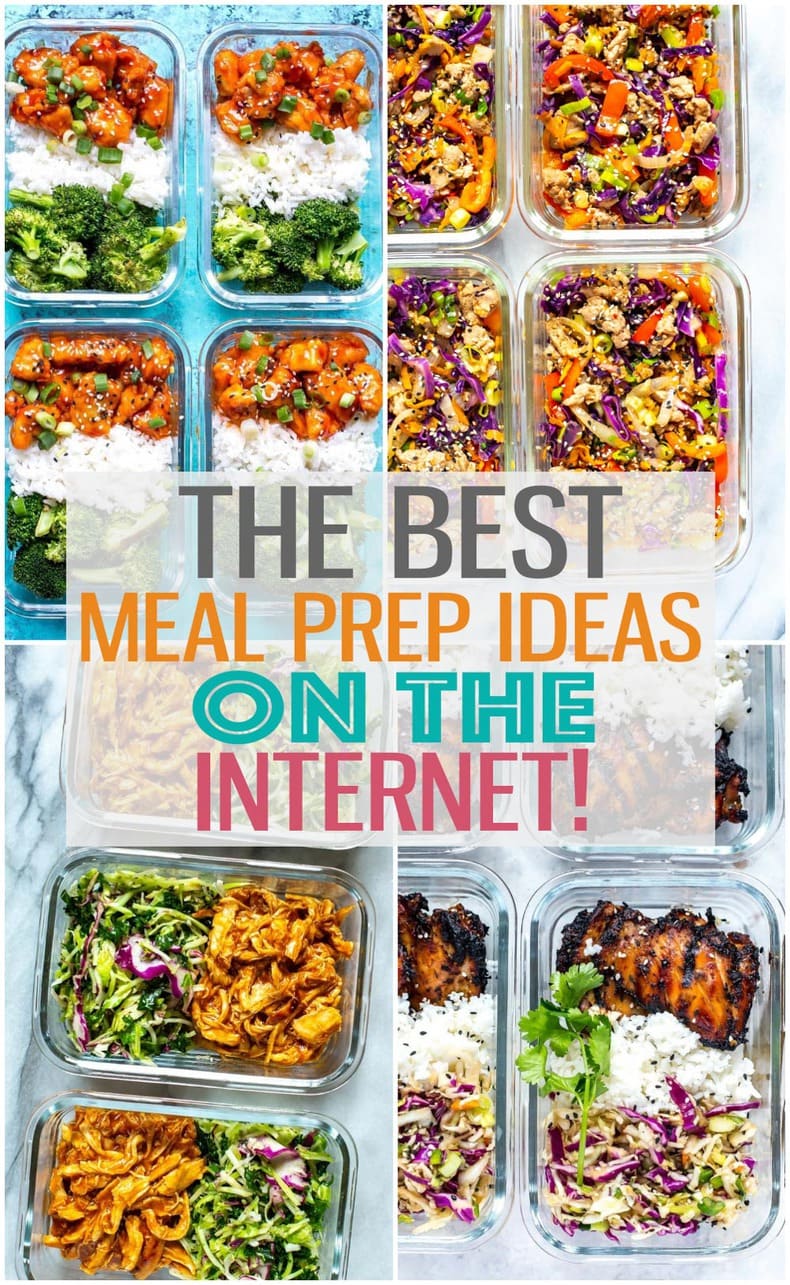 Meal Prep Breakfasts
You'll find my favourite meal prep, make-ahead breakfasts below. They're great to grab on your way out the door, and you can even freeze some of them so that you have plenty of variety for your first meal of the day!
Mason Jar Recipes
Mason jars make excellent meal prep containers! They are reusable, affordable, and super easy to bring to work. I love layering salads in them (you can avoid soggy ingredients this way) or using them to store soups.
Meal Prep Bowls and Bento Boxes
These recipes are the best for lunches! They're easy to make and can be prepped ahead of time and stored in the fridge for 3-5 days. Here are my fave ideas below, and you can find more meal prep lunch recipes here.
Salads and Wraps
Whenever I want to switch things up for lunch, I make a salad or wrap. They're very customizable and a great way to use up ingredients. They also don't require reheating, making them perfect for when you're on the go. If you need more easy cold lunch ideas, I've got a whole list on the blog!
Sheet Pan Dinners
Sheet pans dinners are one of my favourite ways to meal prep. All of these recipes are cooked on one sheet pan in the oven from start to finish so clean up and cook time are reduced. Easy-peasy!
Freezer-Friendly Meal Prep Ideas
These recipes are the way way to enjoy a hot meal when you don't have time to cook! They'll keep in the freezer for between 3-6 months and reheat like new.
One Pan/One Pot Recipes
One of the most annoying things about meal prepping is having a sink full of dishes afterwards. These recipes are the solution to that! Cut down on mess and time with these one pot meals that take around 30 minutes from start to finish.
Stir Fry and Skillet Recipes
Busy weeknights are no match to these speedy and easy stir fry and skillet recipes! They're also great for using up any leftover vegetables in your crisper that you have lying around at the end of the week.