These One Skillet Recipes are a lifesaver when it comes to last-minute meal prep. Add some protein, veggies and starch for an easy dinner!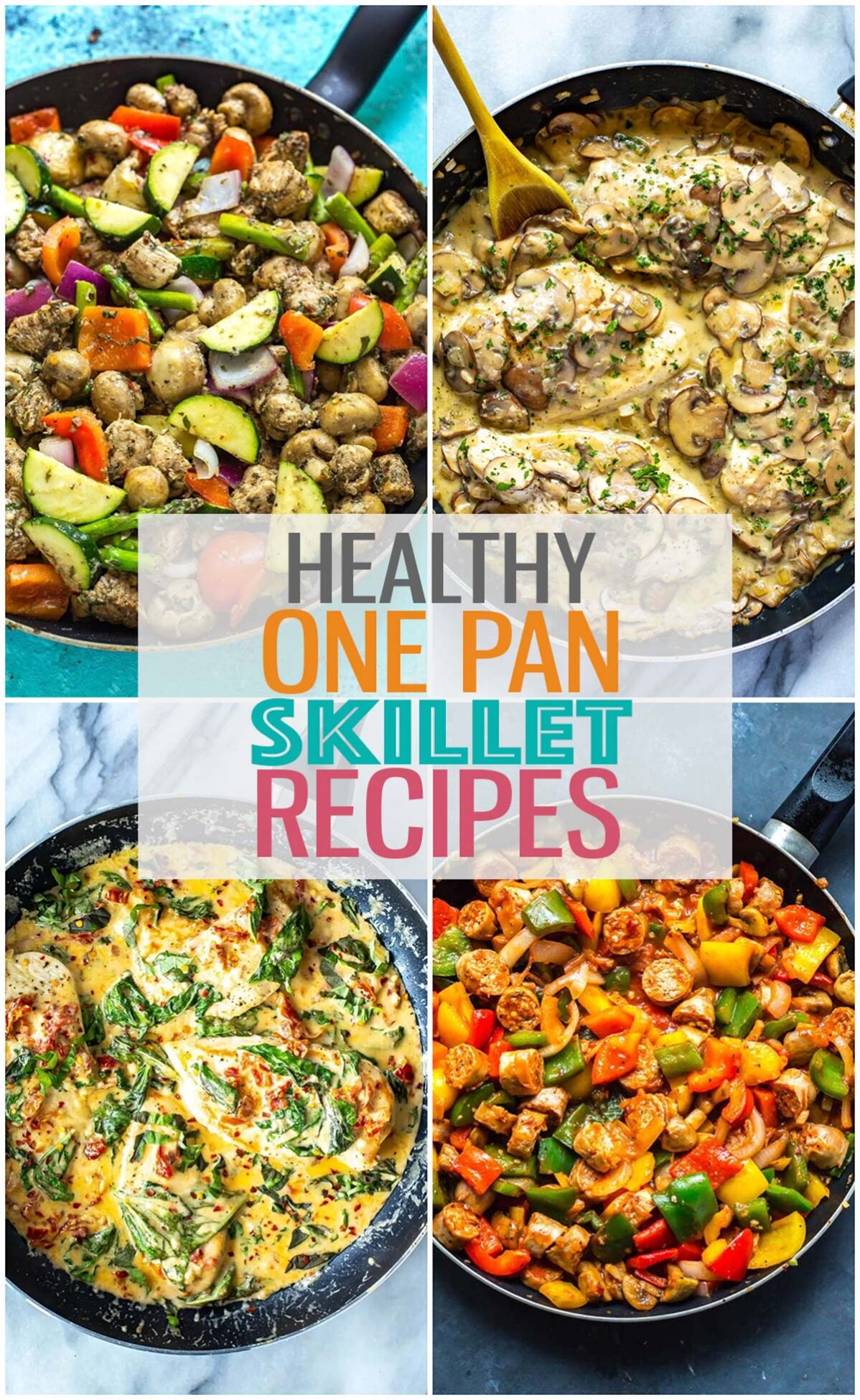 One Skillet Recipes
If you're looking to simplify dinner time, these easy one skillet recipes are going to become your new best friend. All you have to do it throw a bunch of healthy ingredients into the pan and you've got a delicious dinner! Plus, who doesn't love less dishes?
There is definitely a basic formula for any type of skillet dinner, and that's usually picking your protein (chicken, steak, eggs, tofu) and pairing it with a ton of veggies, and possibly a starch like potatoes, pasta or a pre-cooked grain like quinoa or rice.
If you're going with grains, I suggest you cook them ahead of time at the beginning of the week. A rice cooker usually comes in handy here!
The seasoning is key with these recipes; you'll be using anything from pre-made fajita or taco seasoning (store bought or make your own!), Italian seasoning, minced garlic, chili flakes and more. There's usually a super easy way to boost flavour without having to run to the store. Just have a look in your pantry!
Watch how to make some of these recipes on YouTube!
Frequently Asked Questions
Skillet Dinners Round Up
In this round up we've got everything from tasty skillet chicken recipes to steak fajitas, pasta bakes, breakfast skillets and more! For the oven-based recipes you'll need a cast-iron skillet but for the others any old frying will do. Get ready for the easiest, fastest dinners of your life with these skillet recipes! Which ones will you be trying?
More healthy dinner ideas
Meal prep tools
Glass meal prep bowls are so great for microwaving and reheating your food safely – especially skillet meals.
My Rice Cooker saves me so much time in the meal prep process because I can cook my grains ahead of time.
These Bento box containers are perfect for packing snacks and lunches together!
Restock your freezer with grass-fed beef and poultry from Butcher Box.