These easy & healthy one skillet recipes are great for busy weeknights! Add some protein, veggies and starch for a delicious skillet dinner.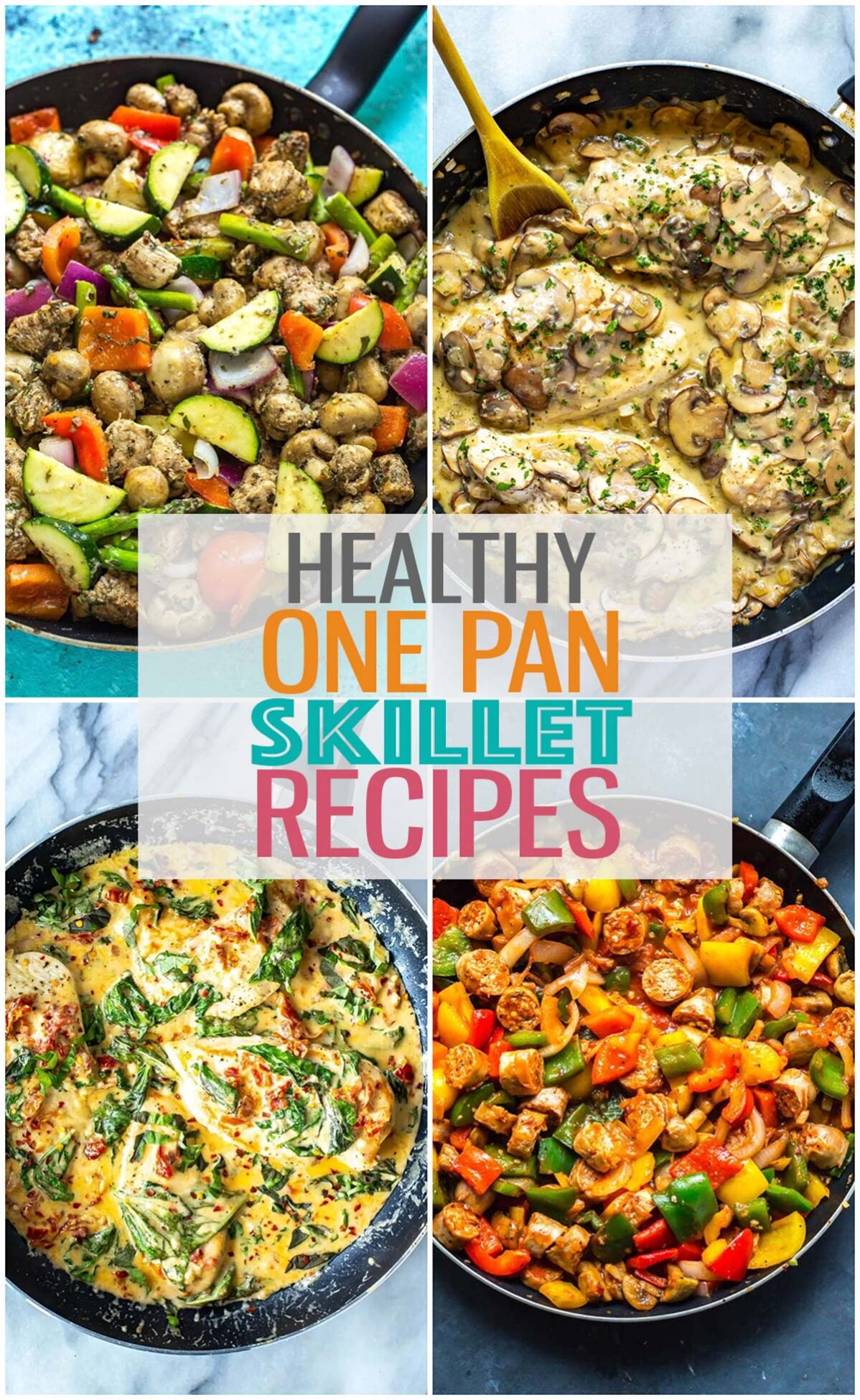 One Skillet Meals
If you're looking to simplify dinner time, these easy one skillet recipes are going to become your new best friend. All you have to do it throw a bunch of healthy ingredients into the pan and you've got a delicious dinner! Plus, who doesn't love less dishes?
Skillet Dinners Round Up
In this round up we've got everything from tasty skillet chicken recipes to steak fajitas, pasta bakes, breakfast skillets and more! For the oven-based recipes, you'll need a cast iron skillet, but for the others, any old frying will do. Get ready for the easiest, fastest dinners of your life with these skillet recipes! Which ones will you be trying?
Frequently Asked Questions