These Healthy Breakfast Meal Prep Ideas are perfect for busy mornings – they're quick make-ahead options you can grab and go!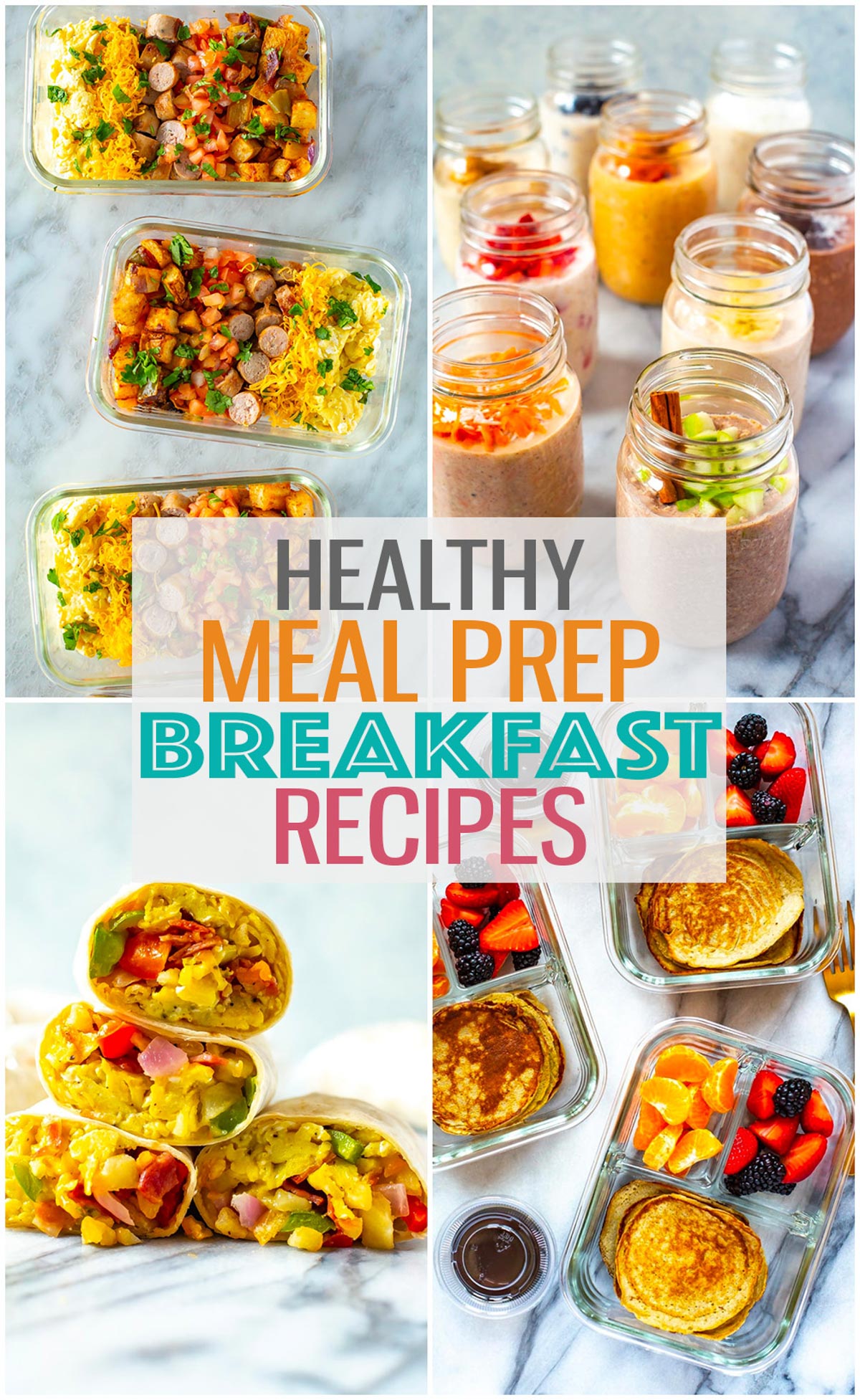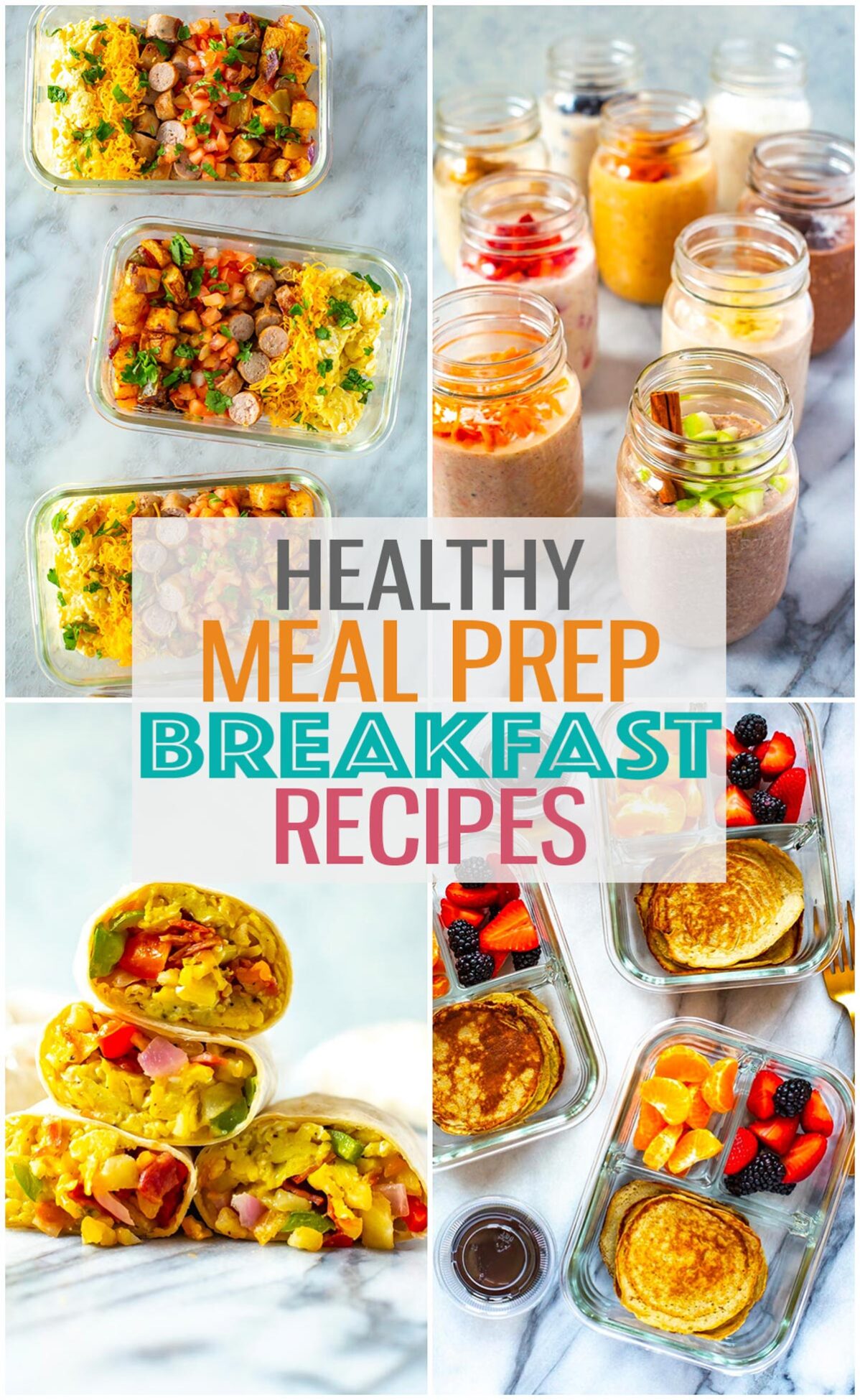 Healthy Breakfast Ideas
In this round up of breakfast ideas, I've included everything from breakfast burritos to steel cut oats, breakfast quesadillas, egg bites and more.
You can make most of these breakfast ideas using a sheet pan, a casserole dish, in your Instant Pot, in a skillet or in your slow cooker. The options are endless and most of them involve batch cooking a giant serving and dividing it all up for the work week.
Many of the below breakfast options can be frozen so if you're prepping way ahead you can freeze some of the recipes for later and reheat in the microwave. Just make sure you use your microwave-safe meal prep bowls!
Oats
Oats are one of my favourite things to prepare for breakfast! You can make overnight oats for a quick meal prep or bake them into delicious oatmeal cups or cookies. Whichever way you choose to eat them, you're going to love these high-fiber recipes.
Pancakes
Pancakes aren't just for weekend mornings! You can meal prep them for breakfasts throughout the week. These recipes are filled with fruits and/or protein which really makes them more nutritious and delicious!
Breakfast Bowls/Mason Jars
I'm all for making mornings simpler! Prepping your breakfasts into individual portions in glass meal prep bowls or mason jars make for easy grab-and-go breakfasts. I've included an assortment of my favourite recipes in this round up that are perfect for those frantic mornings.
Breakfast Sandwiches and Breakfast Burritos
Sandwiches and burritos aren't just for lunch! I love eating them for breakfast, too. These protein-packed recipes are a great way to start your day!
Freezer-Friendly Breakfasts
I love prepping a couple of different breakfasts every month and storing them in the freezer! These recipes can all be kept for up to 3 months. Wrap up individual portions and store them in freezer bags so all you have to do in the morning is grab a serving.
More FAQs