These chicken marinade recipes include everything from teriyaki to honey mustard and fajita flavoured. Most have 5 ingredients or less!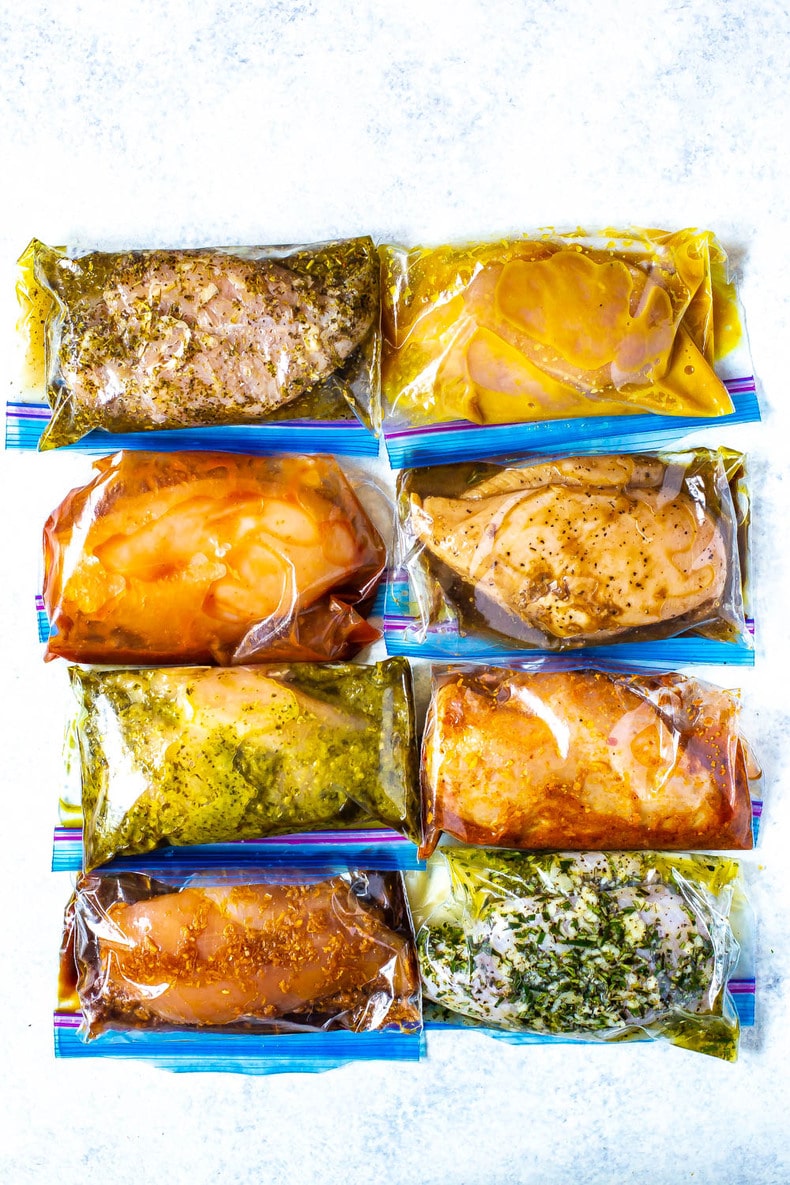 How to marinate chicken
Making easy chicken marinades is as simple as whisking together a few simple ingredients for the chicken to sit in for a few hours. Marinating chicken allows the meat to tenderize and soak up the flavours of the marinade.
There are four basic components to any chicken marinade:
Oil
Vinegar
Emulsifier
Sweetener
You can use that simple marinade template alone, or add additional herbs and spices to create more depth of flavour. Let your creativity shine and your taste buds lead the way for the best chicken marinade!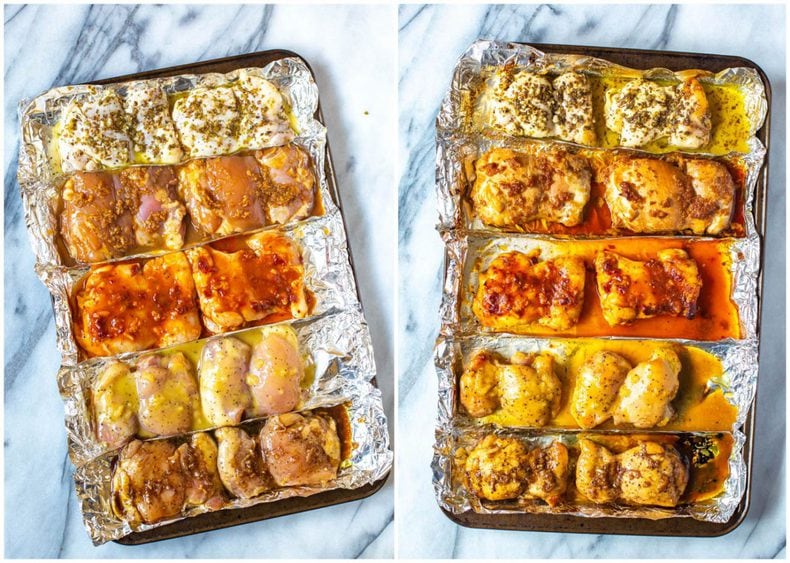 Frequently Asked Questions
The Best Chicken Marinade Recipes
Now that you know the basics of how to marinade chicken, it's time to get into the recipes! Below you'll find pictures of my go-to super easy chicken marinades! Most of these recipes contain five ingredients or less and they are pantry staples so there's no running to the store for any crazy spices. These are my fave marinades and ones I always rotate through when it comes to my weekly meal prep.
Lemon rosemary marinade
Balsamic marinade
Pesto marinade
Teriyaki marinade
Garlic herb marinade
Fajita marinade
BBQ marinade
Honey mustard marinade
BONUS Chicken Marinades
If you're looking for more inspiration, I rounded up some of the best chicken marinade recipes from my fave food bloggers.