If you're looking for healthy, easy meal prep ideas that don't compromise on taste or flavour, then you're in the right little corner of the internet. Welcome, fellow healthy foodies!
OH HI.
Hey there and welcome to my food blog! 😀
I'm Taylor – a fun-loving, 20-something city girl who's been living in downtown Toronto on and off Bloor Street for over six years. My blog aims to help other super busy people like me eat more wholesome, homemade foods on-the-go, and a large part of that is meal prepping!
Basically, if you're looking for healthy, easy recipes that are above all delicious, then you've come to the right place! And I've even got some super handy meal prep tips along with a FREE weekly meal planner printable and meal prep e-book  (you can download them both HERE) for you to keep on track with your health and fitness goals too!
You'll find a lot of the following types of recipes on my blog:
In my opinion, the key to eating right and getting everything on your lengthy to-do list done is definitely all in how you shape your menu for the week, and I can help! Meal prep doesn't have to be complicated, I promise.
THE BACK STORY
I initially started The Girl on Bloor as a way to share my own meal planning strategies and capture some of the meals I was making as a busy full-time graduate student and freelance writer. When I moved out from my parents' home at 18, I immediately realized how tricky it was to buy groceries as a single person on a budget and create delicious meals that were both fast and healthy to keep up with my crazy schedule.
For 7 years I somehow balanced being in school full-time, working part-time, volunteering and working on some sort of extra-curricular project all at once (this blog was once one of those projects!) I had such a weird schedule, and it was hard to eat well.
Like lots of other university students, I gained more than the Freshman 15 my first couple years away from home. Like, I'm talkin' a 25lb weight gain here for a petite, 5'2" girl who had always been the "small, skinny one". But living away from home was hard – and in one of the most diverse cities in Canada at that!
Downtown Toronto is filled with all kinds of crazy amazing, delicious food. I mean, our restaurant scene here is INSANE (not that I'm bragging or anything lol!) so I was like a kid in a candy store, eating my way through the city and I could have cared less about what I was putting in my body.
MY FOOD PHILOSOPHY
I had always grown up around good home cooking and knew how to eat healthy, but I found it so difficult to make single servings for myself, or use leftovers in creative ways, or plan out a whole week's worth of meals based around my insane schedule. Isn't that the case these days – we're all passionate foodies with little time to actually do any cooking?
Well, for so many years in my early twenties, I struggled with yo-yo dieting because I had trouble with meal planning. 🙁 
I would care less what I was eating over the school year, or stress eat my way through exams and my hunt for summer work, or indulge in one too many drinks on a Saturday night and eat my hangover away the next day. Then I would start my full time job in the summer and realize how much weight I'd put on over the school year and restrict myself to a lifestyle that was unsustainable in the long run: counting calories and feeling so guilty if I had to skip a workout. Then it was back to school and …well, rinse and repeat as they say.
I knew there had to be a better way to focus on my overall health and well-being while controlling my weight in a mentally and physically healthy way. Turns out the problem could be solved with the thing I love most in the world: FOOD!
Since my university years, my goal has been to cut down on the amount of processed food I used to eat and find the cosmopolitan side of eating in. It's possible, believe me! Since losing over 25lbs and recommitting to my personal fitness, I've found I have so much more energy to do all the things I love, and meal prep has been a huge part of that.
Through a little bit of adventurous meal prep and menu planning, and some healthy, delicious food, I've been able to finally achieve and maintain a healthy body weight, and you can too! I finally feel happy in my own skin and more vibrant than ever – I truly believe that how I'm eating now is realistic for my busy life and I feel good about nourishing my body with mostly homemade foods while having the flexibility to indulge every now and then.
LET'S GET TO THE GOOD STUFF
If you're still reading, all I have to say is you're a champ! I'm almost done, I swear – you just gotta check out the food first!
You see, I've experimented more than ever with food through developing recipes for my blog, and I also put together recipe videos once a week so you can see step-by-step how I make it all!
Here are just a few of my most favourite recipes on the blog:
And if you're wondering what I'm up to nowadays, I've given up the freelance writing thing (unless this blog counts?) and am focusing on my food photography/styling business! I've even got a super fancy portfolio if you want to check out more of what I'm doing professionally.
And I also finally finished my Master's degree in Journalism at Ryerson University – after almost seven years of school I'm so done with academics!!!
Alongside my photography hustle, I'm also lucky enough to be able to work on this blog full time! Yes, I literally cook, photograph and eat food all day long. What can I say? I'm livin' the dream!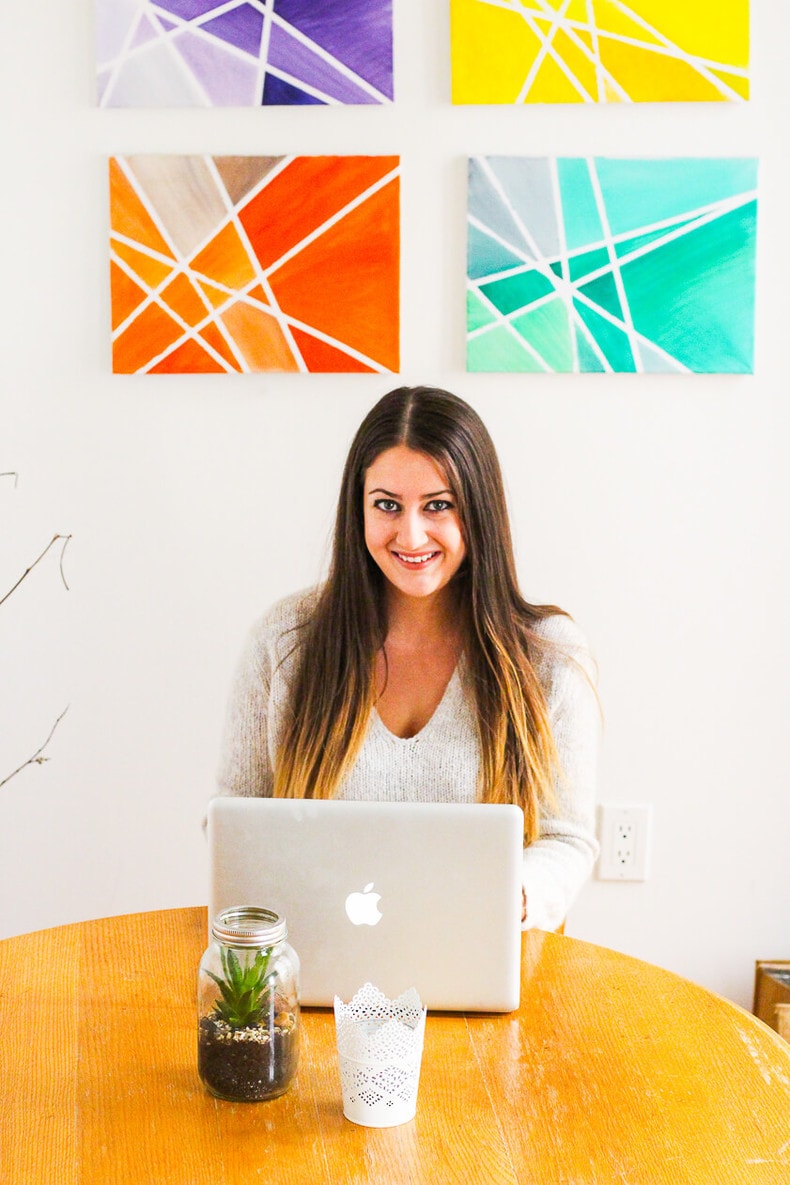 THE TAKE AWAY
Though I've had different relationships with food over the years, it's important to me that what I eat and feature on my blog is wholesome, seasonal and mostly homemade.
When you have a busy lifestyle, it can be hard to commit to whatever diet or food fad is out there, so I say it's time to forget about the complications of cooking. We're only human, and food should be about enjoyment and nourishing your body so you can feel and look your best – and I find that that's really only possible when you're eating delicious food you love. Hopefully I can help out a bit with the healthy meal prepping part 😉
Rather than restrict ourselves, I think it's time for all of us to just get back in the kitchen, and start cooking again! Find your groove and your style, what you like and dislike.
Be adventurous, or be simple.
But most of all, be authentic to what your own food philosophy is and what your time constraints are.
I'll be along for the ride! ❤
*Sidenote: my good friend Kennedy Robinson and my cousin Jill Campbell took these headshots of me – aren't they fab?!