I'm a busy city girl trying to do her best to eat healthy, work out, take care of herself and find balance. Read on to find out how meal prep helps keep me on track and living my best life – it can do the same for you too!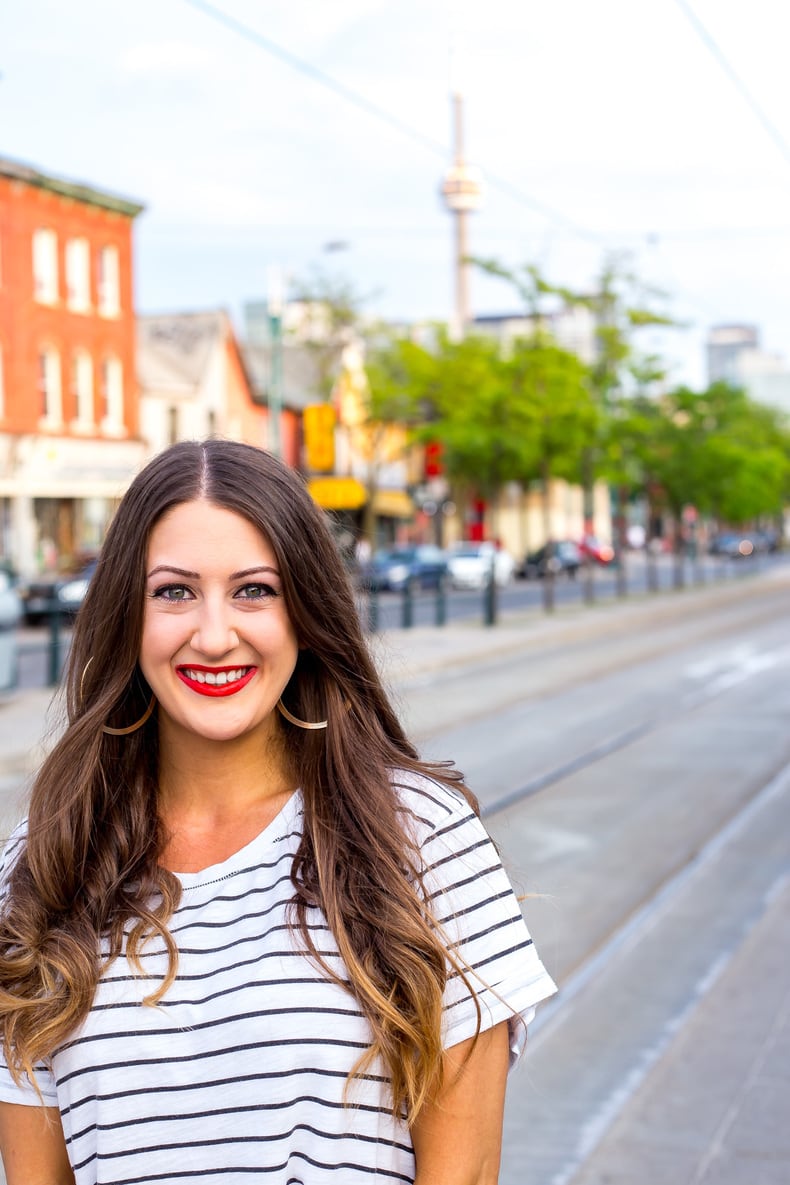 Hello & welcome!
My name is Taylor Stinson and I'm The Girl on Bloor! I create healthy, easy meal prep recipes that are perfect for busy people, and I've been running this blog since 2014.
I know you're probably wondering: what's with the name? Well, Bloor Street is one of the busiest main streets in downtown Toronto, and I've lived on this street on and off for the past several years. I love the area so much and really identify as a busy city girl!
My blog aims to help other super busy people like me eat more wholesome, homemade foods on-the-go, and a large part of that is meal prepping! I've lost 25lbs thanks to meal prep and it's this lifestyle that I credit with helping me to stay fit and healthy.
If you'd like to contact me, hit up my contact page. And if you'd like to learn more about how to use my website to its best potential, check out my start here page.
My meal prep story
I initially started The Girl on Bloor as a way to capture some of the meals I was making as a full-time graduate student and freelance writer.
For 7 years I balanced full-time school, part-time work, volunteering and extra-curricular activities. I knew how to eat healthy, but I found it so difficult to make single servings for myself, or use leftovers in creative ways, or plan out a whole week's worth of meals around my weird schedule.
Like lots of other university students, I gained the Freshman 15 my first couple years away from home. Actually, it was probably closer to a Freshman 25 lol!
Downtown Toronto is filled with all kinds of crazy amazing food, so I was like a kid in a candy store, eating my way through the city and I could have cared less about what I was putting in my body.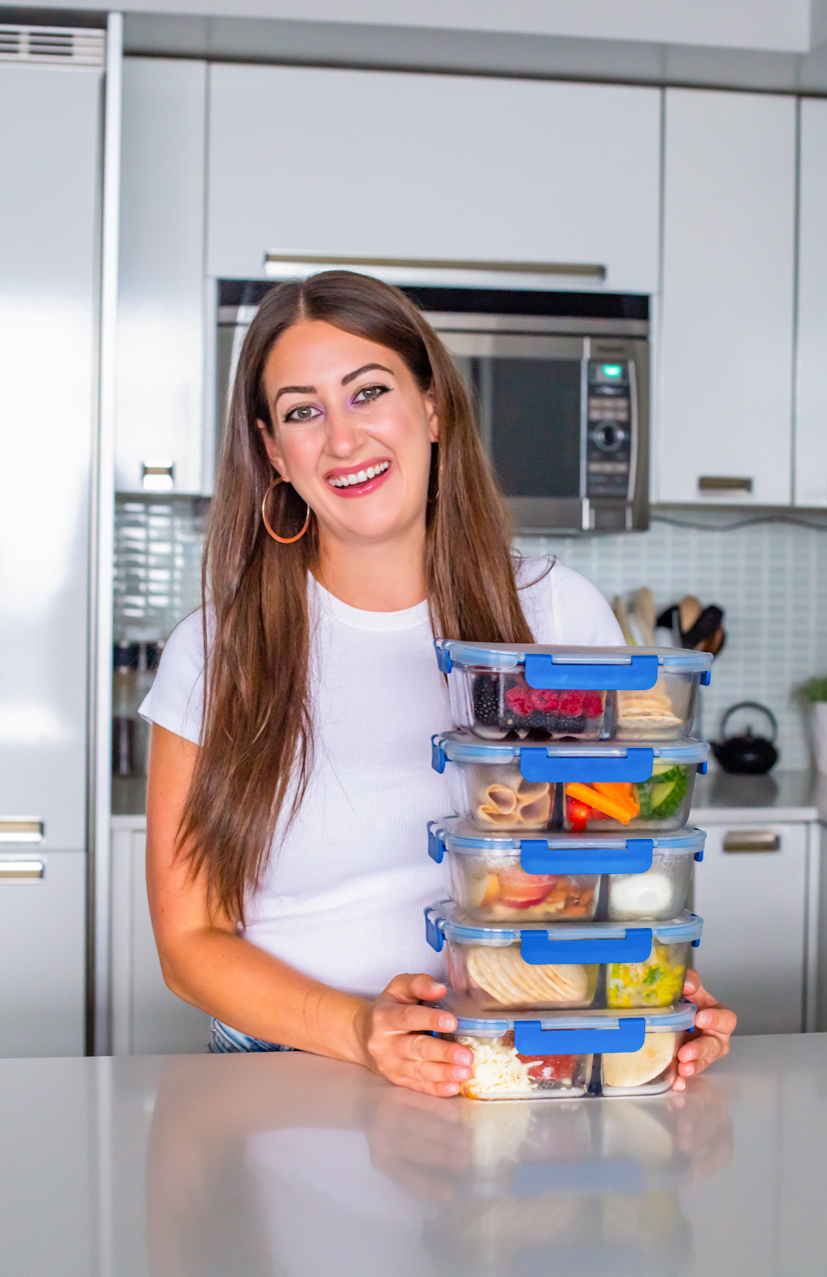 For so many years in my early twenties, I struggled with yo-yo dieting because I had trouble with meal planning. 🙁 
I would care less what I was eating over the school year, then I would start my full time job in the summer and realize how much weight I'd put on over the school year and restrict myself to a lifestyle that was unsustainable in the long run: counting calories and feeling so guilty if I had to skip a workout. Then it was back to school and …well, rinse and repeat as they say.
I knew there had to be a better way to focus on my overall health and well-being while controlling my weight in a mentally and physically healthy way. Turns out the problem could be solved with the thing I love most in the world: FOOD!
Since losing over 25lbs and recommitting to my personal fitness, I've found I have so much more energy to do all the things I love, and meal prep has been a huge part of that.
My qualifications & education
Okay, so I know you're probably thinking: that's all fine and great, Taylor, but what exactly qualifies you to talk to me about meal prep?
Well, how does 5 years' experience sound?!
I have been developing and photographing my recipes FULL TIME since 2014. I have over 450 free recipes published to this website, and in that time I have amassed a wide readership – over 1.5 million people visit this blog every month, and over 30,000 people subscribe to my meal prep email newsletter. CHECK OUT MY RECIPE ARCHIVES HERE.
You can also join over 300,000 others and follow me on Facebook, Instagram, Pinterest, and Youtube!
In 2015, I finally finished school and graduated with a Master's degree in journalism from Ryerson University in Toronto. I've worked with several different food brands such as Vitamix, Canadian grocery store chain Loblaws, Andy Boy, Philips, Sabra, Harvest Snaps and more, and I've also done some food styling for CHCH TV's Morning Live show.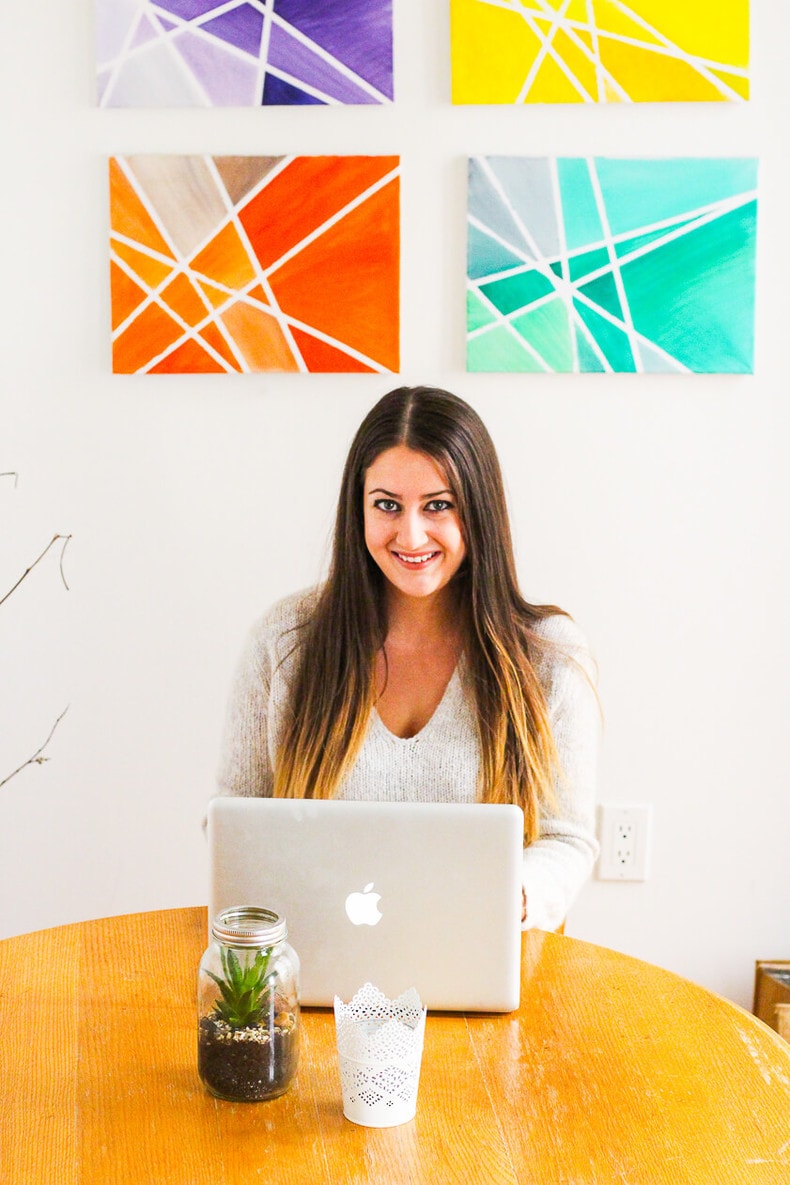 As I was working on my Master's degree, I had a column on a Metroland media website and worked for the Yellowpages, so I know ALL about publishing and ensuring the best user experience possible.
My work has been featured in many different publications such as Women's Health, Reader's Digest, Prevention Magazine, Buzzfeed, the Huffington Post, Expedia, Country Living and more!

Beyond all the brand collaborations and my formal education, I've been cooking for myself for a long time – I've experimented with what works, and what doesn't. I've found a way to stick to meal prep consistently over the years through a special step-by-step process, and I share this comprehensive program in my official course, Meal Prep Bootcamp.
You don't have to sign up for the course to learn all about meal prep though – my START HERE page will help you to use my website to its full potential, and I also host meal prep workshops and a 5-day challenge through my email newsletter. Scroll down to learn more!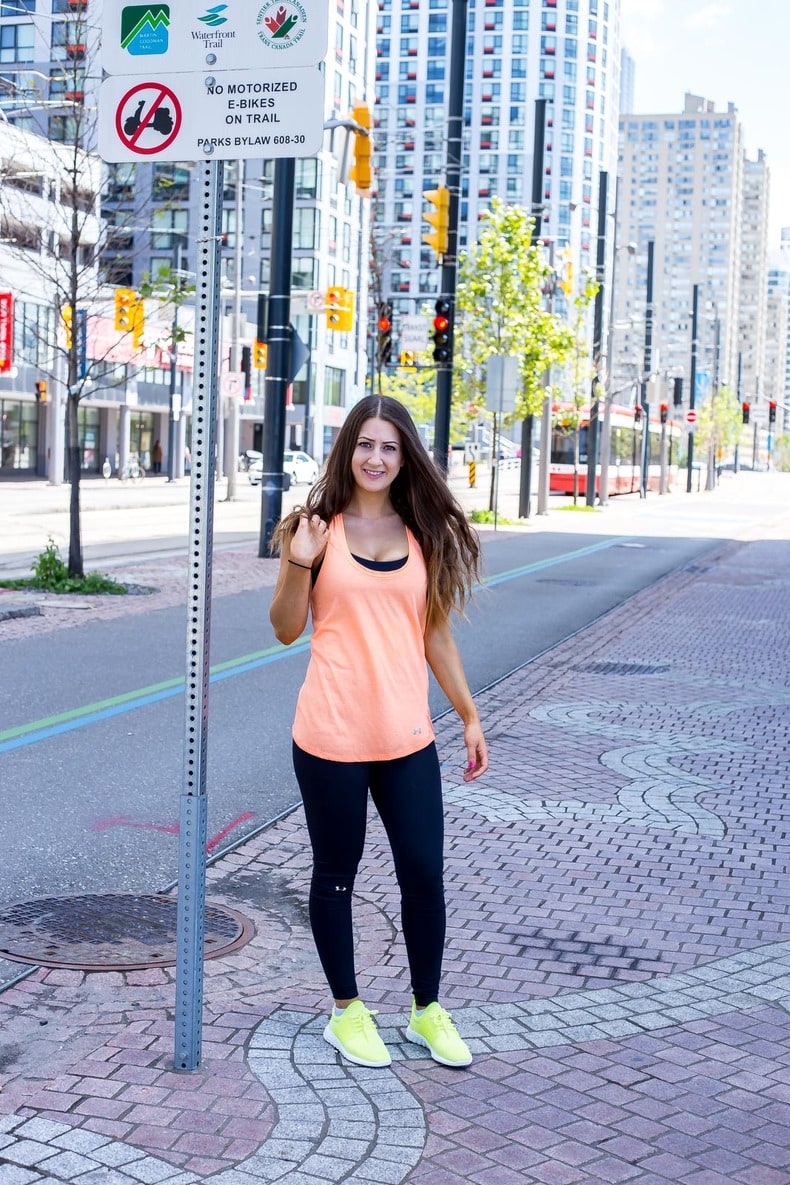 How I can help you with your goals
If you want to learn more about meal planning, I walk you through my step-by-step process in my free 5-Day Meal Prep Challenge. You'll receive 5 days of helpful meal prep emails filled with my process and free printable work sheets (see below) to put it all together. Plus, you'll get access to my meal prep Facebook group as well!
I also host monthly live meal prep workshops that you can learn more about when you sign up for my email newsletter. Subscribers get access to exclusive content, freebies and the live monthly workshops where we talk about different meal prep topics that YOU get to vote for!
My all-time favorite recipes from the blog!
So with all the recipes I create, which are my absolute favorite?
Here they are listed below:
I have these meals on repeat ALL the time at home!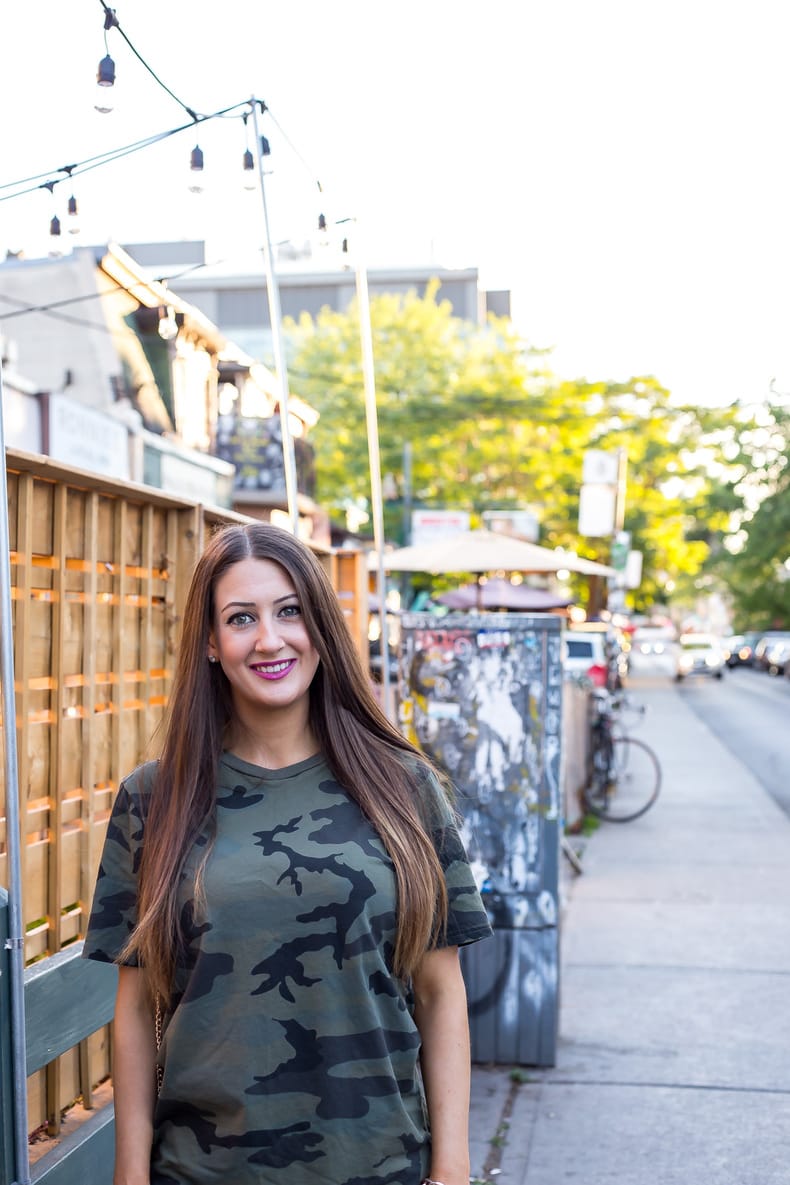 My food philosophy
When you have a busy lifestyle, it can be hard to commit to whatever diet or food fad is out there, so I say it's time to forget about the complications of cooking.
We're only human, and food should be about enjoyment and nourishing your body so you can feel and look your best – and I find that that's really only possible when you're eating delicious food you love. Hopefully I can help out a bit with the healthy meal prepping part (Side note: check out my How to Meal Prep post to get started!)
Rather than restrict ourselves, I think it's time for all of us to just get back in the kitchen, and start cooking again! Find your groove and your style, what you like and dislike.
Be adventurous, or be simple.
But most of all, be authentic to what your own food philosophy is and what your time constraints are.
I'll be along for the ride! ❤
How to get in touch
You can reach me at taylor[@]thegirlonbloor.com
You can also follow me on Facebook, Instagram, Pinterest, and Youtube!