These quick and easy 30-minute recipes are the BEST weeknight dinner ideas – they'll feed the entire family in a flash!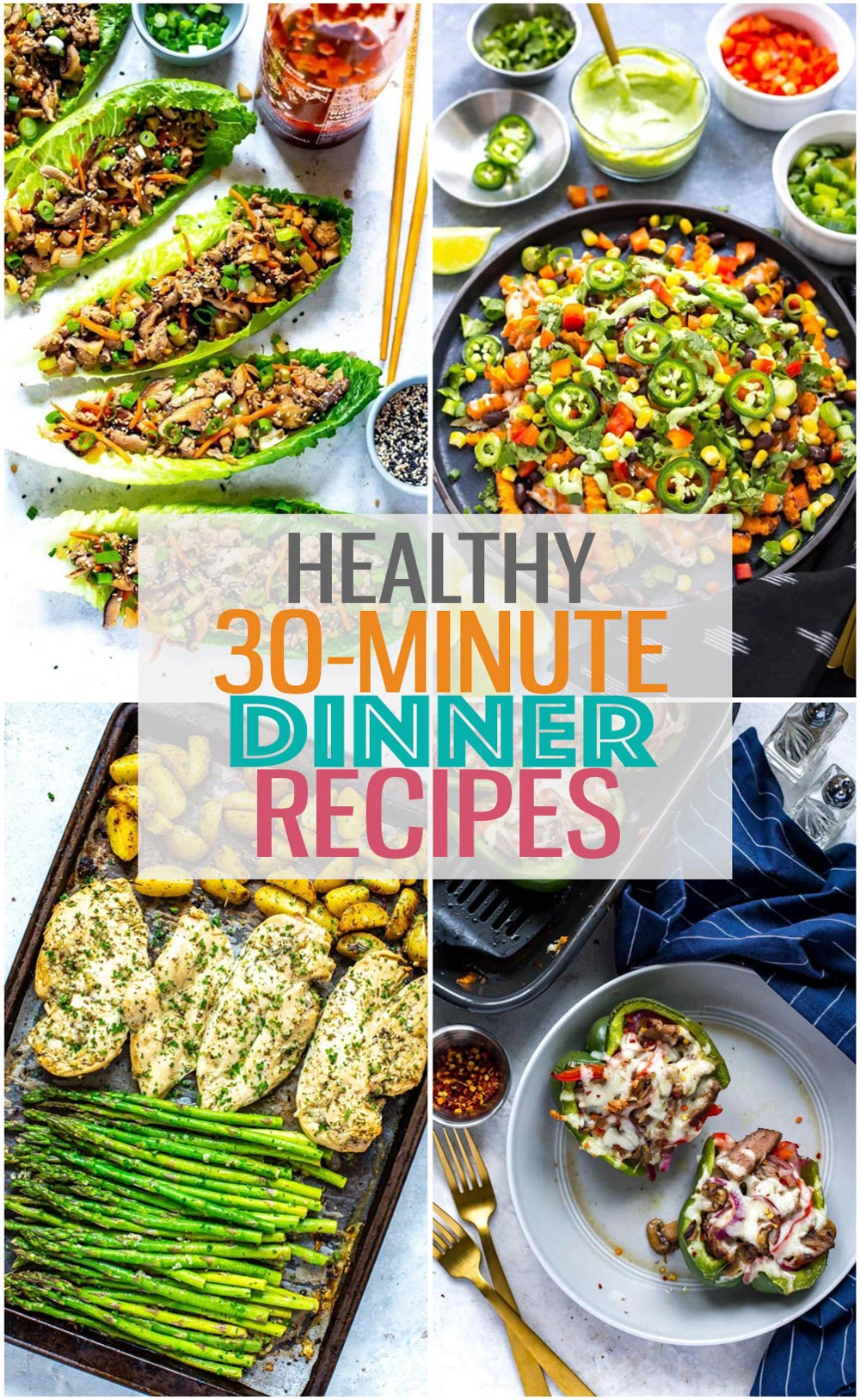 Quick & Healthy Dinner Ideas
After a long day at work, school or just everyday life, the last thing you want to worry about is cooking a long and complicated meal. You might think that tight on time means short on flavour – but that couldn't be further from the truth.
To help take away any dinnertime stress, I rounded up some of my favourite healthy and easy recipes that will be ready in 30 minutes or less with everything from pasta to buddha bowls, flatbreads and soups. They come together super fast so you can spend less time in the kitchen and more time relaxing. See all my 30-minute meals here if you're looking for even more time-saving recipes and if you're looking to feed a crowd, try these family dinner ideas here.
Watch how to make some of these recipes on YouTube!
Chicken Dinners
We all have some chicken laying around in the freezer waiting to be used up. These quick and easy chicken dinners are crowd-pleasing favourites! Try a sheet pan dinner, a rice bowl, a pasta, or a wrap – they're all winners!
Beef Recipes
Steak shouldn't be reserved for just special occasions! It's a quick protein to cook up and goes well in stuffed peppers, tacos, and on a flatbread. Ground beef also makes for a fast meal – you'll love these delicious recipes!
Seafood Dinners
Seafood, specifically shrimp, is one of my favourite shortcuts for getting dinner on the table fast as it cooks up super quickly. Try it in tacos, pasta or rice dishes for a complete meal. There's also a no-cook shrimp recipe in this round up for an even speedier option!
Vegetarian Meals
One hack for making 30-minute dinners is using helpful appliances like the Instant Pot or a rice cooker. I also use frozen vegetables when and where it makes sense as it significantly cut down on prep time. Give these hacks a try with these fast and easy vegetarian dinners!