Stumped with what to make for dinner? These Healthy Family Dinner Ideas are perfect for busy weeknights and they're kid-approved, too!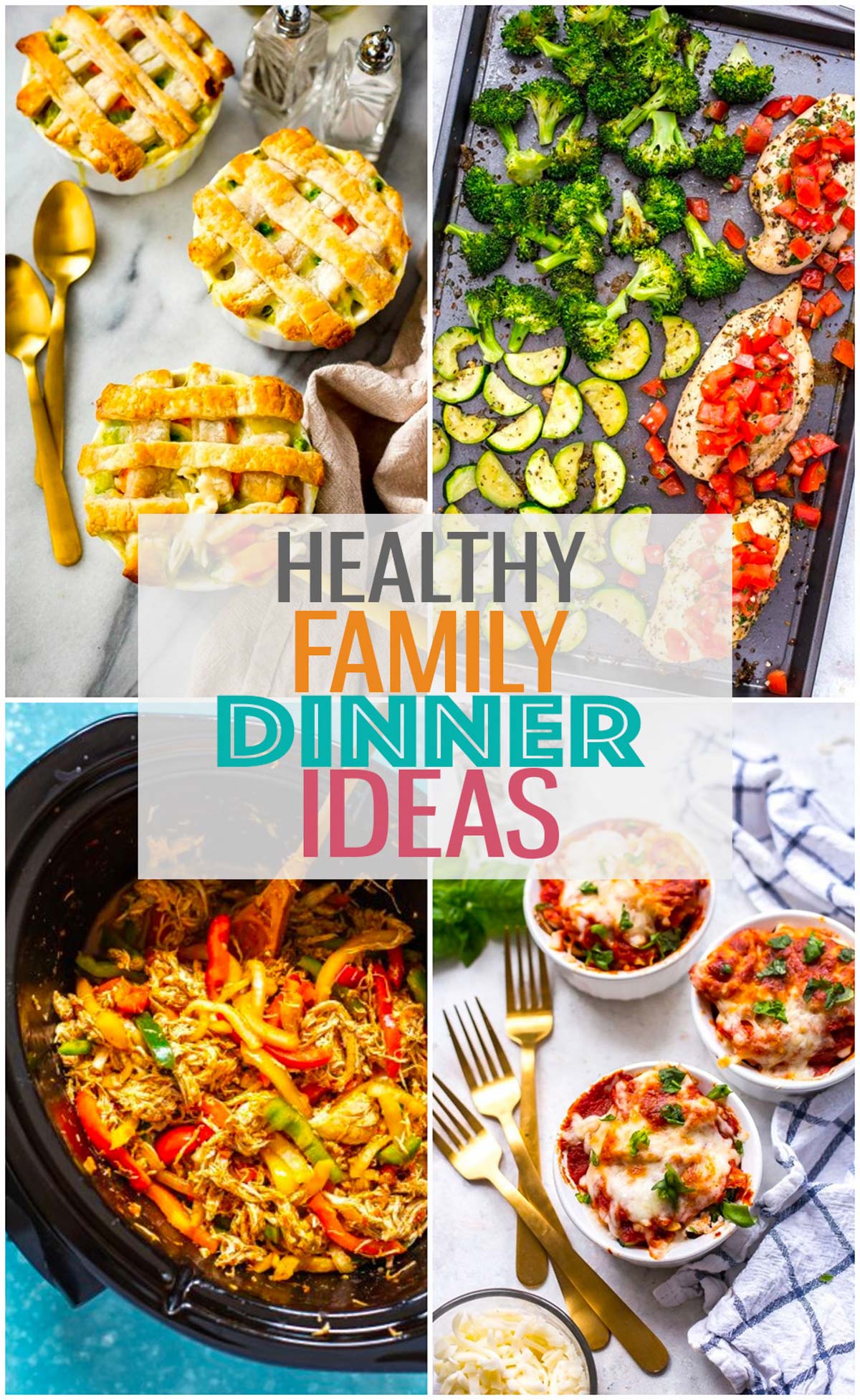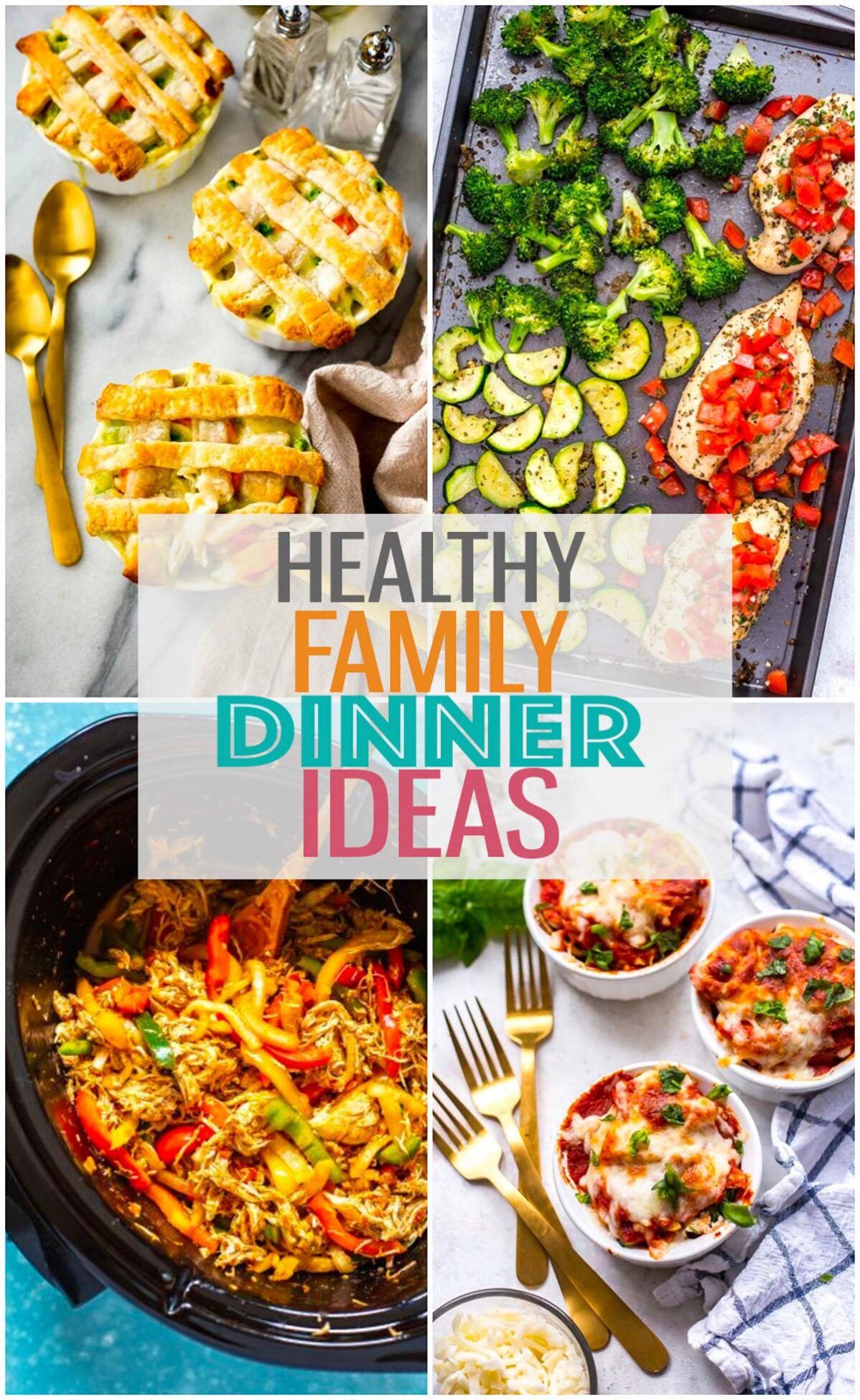 Family Dinner Ideas
Leave the days of not knowing what to make for dinner behind! I've rounded up some of my favourite family dinner ideas that everyone from the kids to the parents will love. These recipes are healthy as well, so you can sneak in lots of good veggies and nutrients, but the meals are still fun enough that the kids will be going back for seconds.
Want to save some extra time? A lot of these recipes can be prepped in advance, whether you're prepping the ingredients on the weekend or cooking and freezing the meals for later. Check out the recipes below and get inspired!
Struggling for more meal ideas? Here are 25+ healthy meals for picky eaters.
Casseroles & Comfort Food
Even if you have picky kids, I'm sure they'll like at least one of these options! They're healthy spins on family classics like cheeseburgers, pizzas, and chicken pot pies.
Pasta Dinners
I always had a pasta night each week while growing up. It's quick, inexpensive and easy to customize so they whole family will enjoy it! Try these delicious pasta recipes and see.
Slow Cooker Recipes
One of the best ways to feed a family is to use the slow cooker! These recipes are super easy – just add all the ingredients in the morning and you'll have a delicious meal by dinnertime!.
Sheet Pan Dinners
Sheet pan dinners are great because they're quick to assemble and leave you with less dishes to clean up, too! That's a real win/win.