How to Meal Prep (My Weekly Meal Prep Routine!)
When you know how to meal prep, your life becomes SO much easier! No more scrambling to put together breakfast in the morning or buying lunch out – stick to this weekly meal prep routine to save time and money!
When life gets hectic, staying organized and on track with meal prep can really help.
I know it can seem overwhelming at first but when you learn how to prep ahead, you really cut down on the amount of time you spend cooking each week.
Even if it's just one simple skillet recipe that you make for your work week lunches, or cooking up a bunch of egg bites to make your mornings less stressful, I promise that meal prepping can be super easy.
And it's not all that time consuming either! With these tips and tricks, you'll know how to meal prep for the week without having to spend hours in the kitchen or at the grocery store.
Keep reading below to see how I meal prep for the week!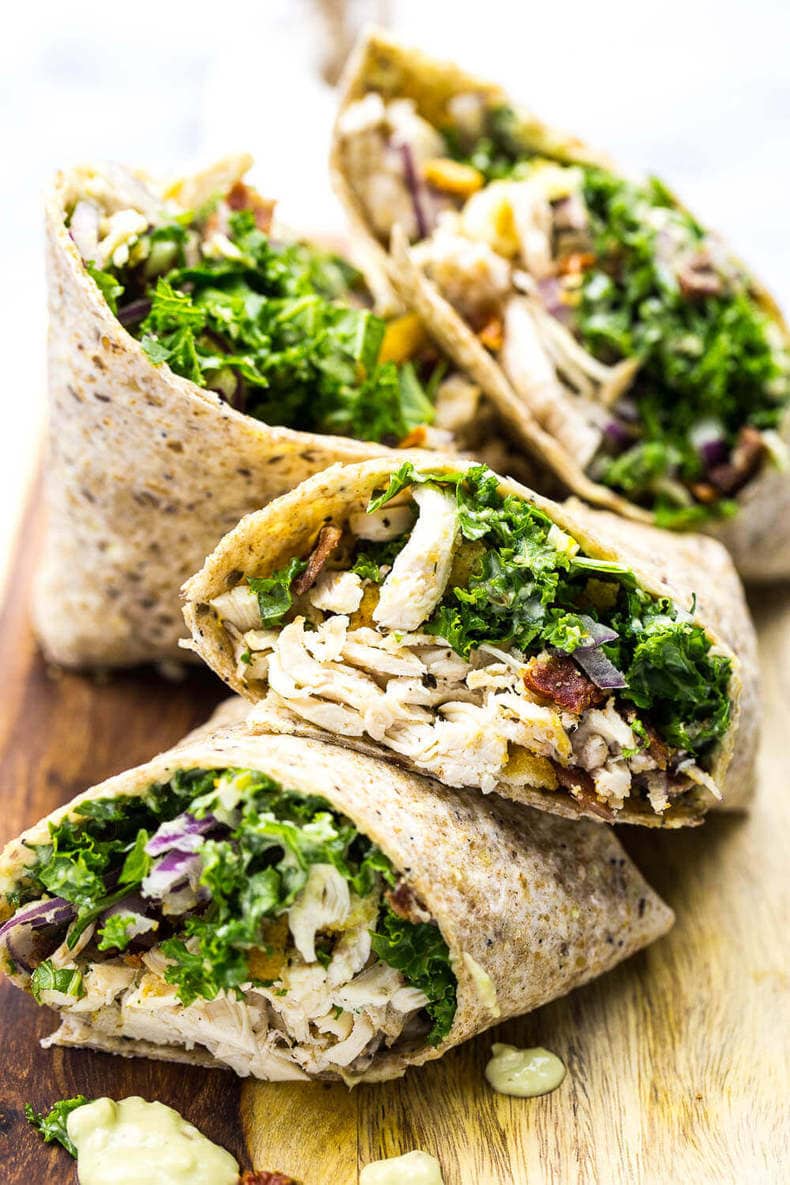 How to Meal Prep
Meal prep doesn't have to be overwhelming – I always recommend that you start small when you first get into it. Try making one set of meal prep bowls or dinner in the slow cooker.
When I first started meal prepping, I often cooked one big recipe and packed it all up into meal prep containers to enjoy throughout the work week, and then I would get ingredients to make a simple, easy breakfast like steel cut oats or a smoothie in the morning.
As I started getting used to prepping ahead, I eventually started making a couple more recipes to add to the mix and I would eat those for lunches AND dinners, and then I would also make breakfast at the start of the week so it was ready to go in the morning.
Here are some simple tips for if you're just getting started with meal prep: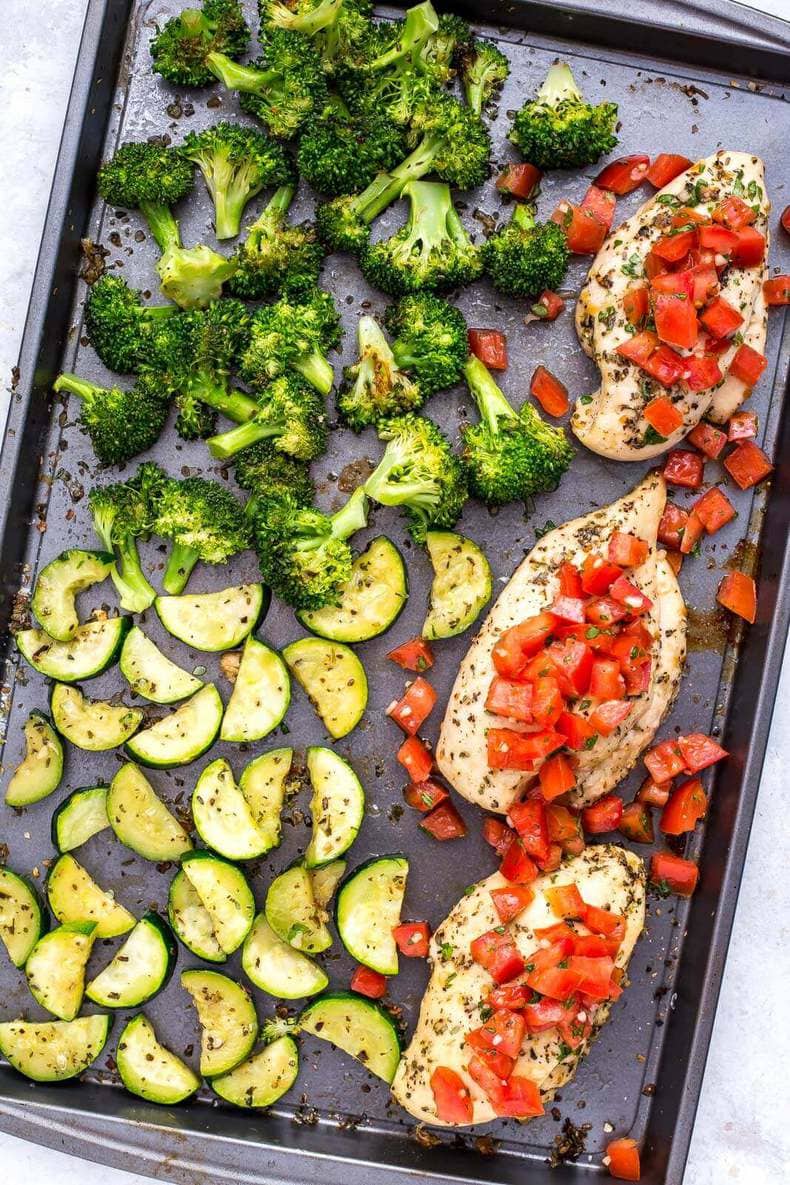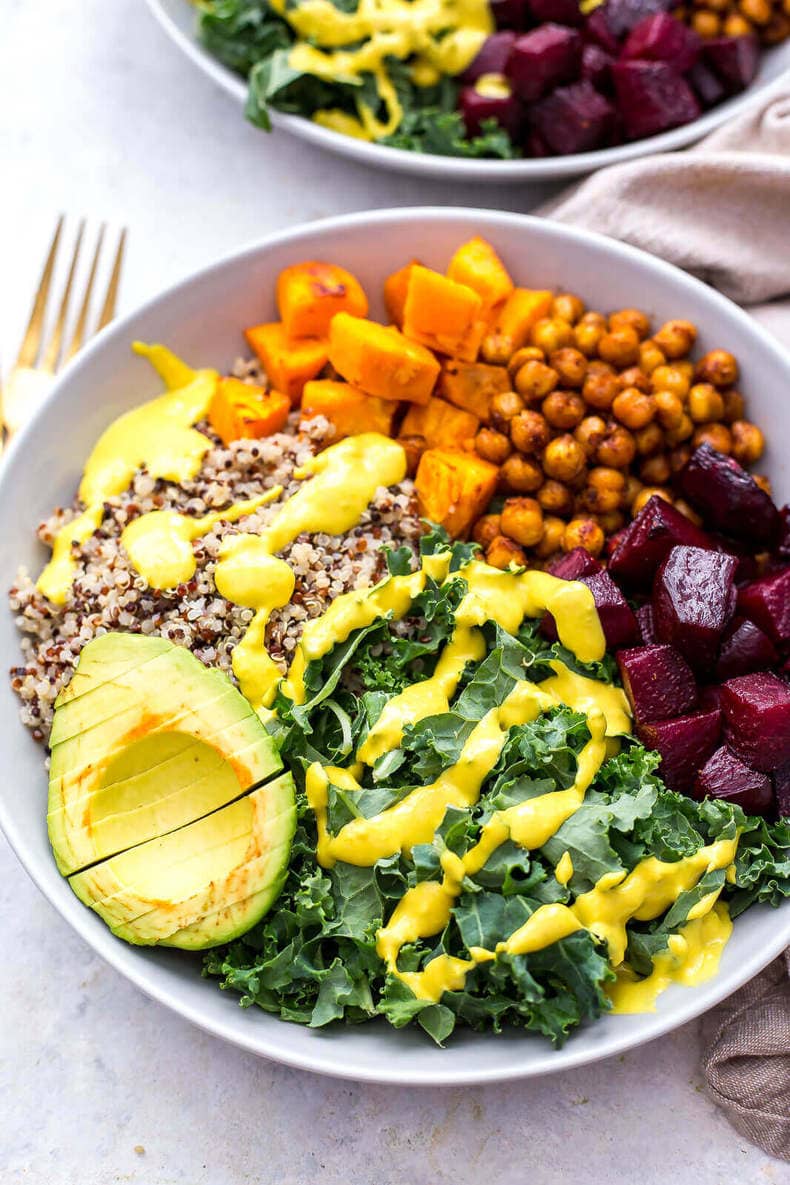 Weekly Meal Prep Routine
There are 3 basic steps I follow when I go to meal prep every week:
1) Choose 1-5 recipes to make during the week
I love to use Pinterest to organize my meal prep ideas (check out my boards) and then depending on my schedule that week, I'll go through and choose 1-5 recipes to make. One will usually be a lunch recipe, or you can make 2-3 recipes and eat them for dinners and lunches during the week.
Start small, and then you can add on more recipes as you get comfortable batch cooking and meal planning.
2) Write out a meal plan & grocery list
Lucky for you, I have a FREE WEEKLY CALENDAR & SHOPPING LIST (and so many other meal prep resources too) for you to download to keep yourself on track.
This one pictured below is the one I use when planning out my meals each week, and it makes it easy to see my weekly plans ahead of time so I can be realistic about how much I can cook.
This meal calendar is definitely a lifesaver! Download it HERE.
3) Make all your food (or at least schedule *when* you're going to make it)
I usually batch cook breakfasts and lunches on Sundays and then leave dinners during the work week until after work.
Alternatively, you can have your dinner cooking all day in the slow cooker or speed things up by using your Instant Pot.
Freezer meals where you assemble all raw ingredients ahead of time and pull out to cook the day of can also be a great way of meal prepping ahead of time without having to do a bunch of cooking.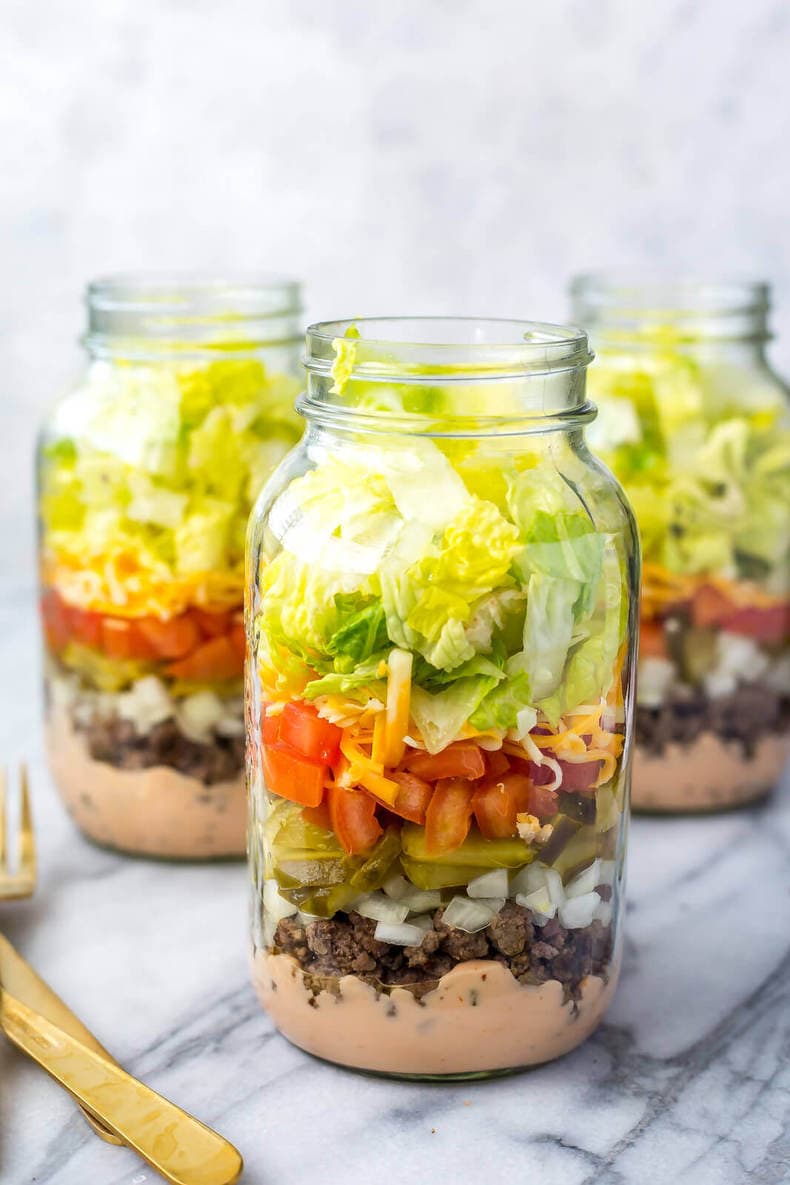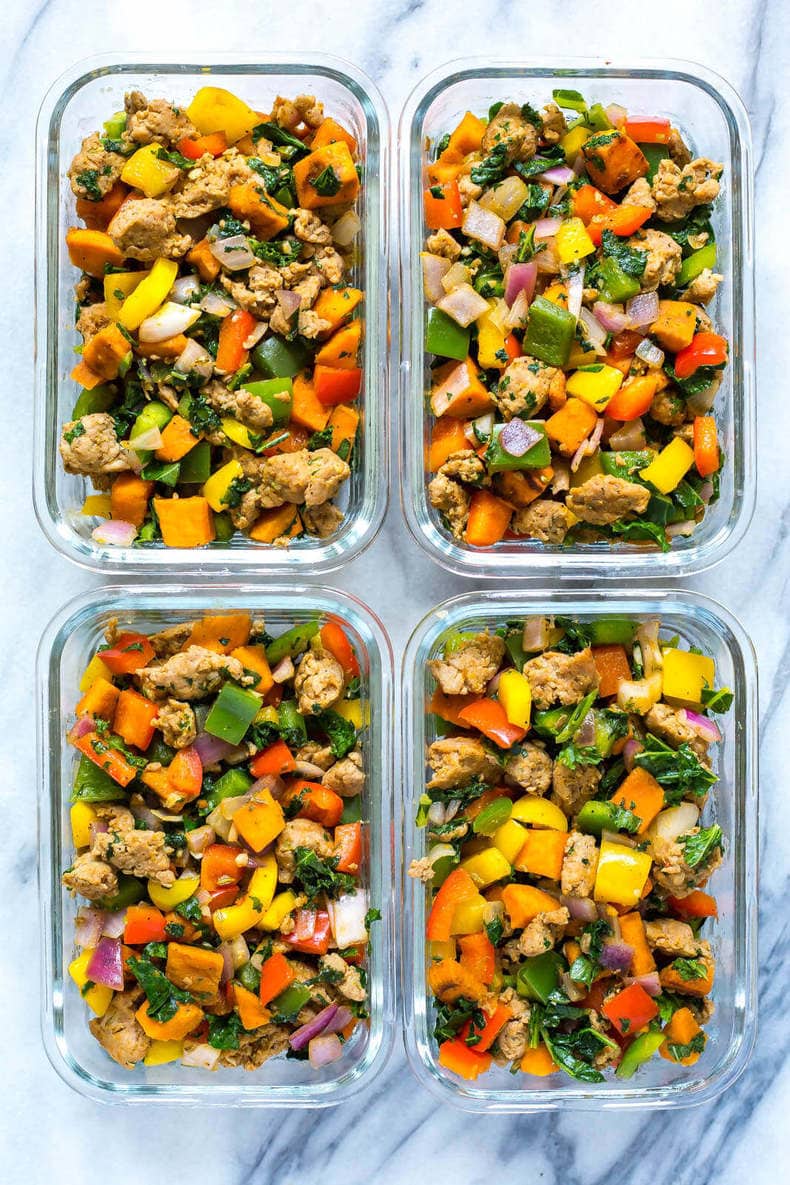 Meal Prep Containers & Tools
Now of course once you've mastered your own meal prep routine and figured out what you're going to do, you want to make sure you have the proper gear to store it all!
Here are my go-to meal prep containers:
Meal Prep Recipes
Breakfast:
I love freezer-friendly and make-ahead ideas for breakfast like some of these ideas below:
Lunch:
I love batch cooking my lunches in the form of meal prep bowls and dinner leftovers also make good lunches. Here are some of my fave lunch recipes:
Dinner:
Dinner can be tough to prepare ahead of time but sometimes you can make freezer-friendly recipes or have food ready to dump into the crockpot. Here are some great ideas below: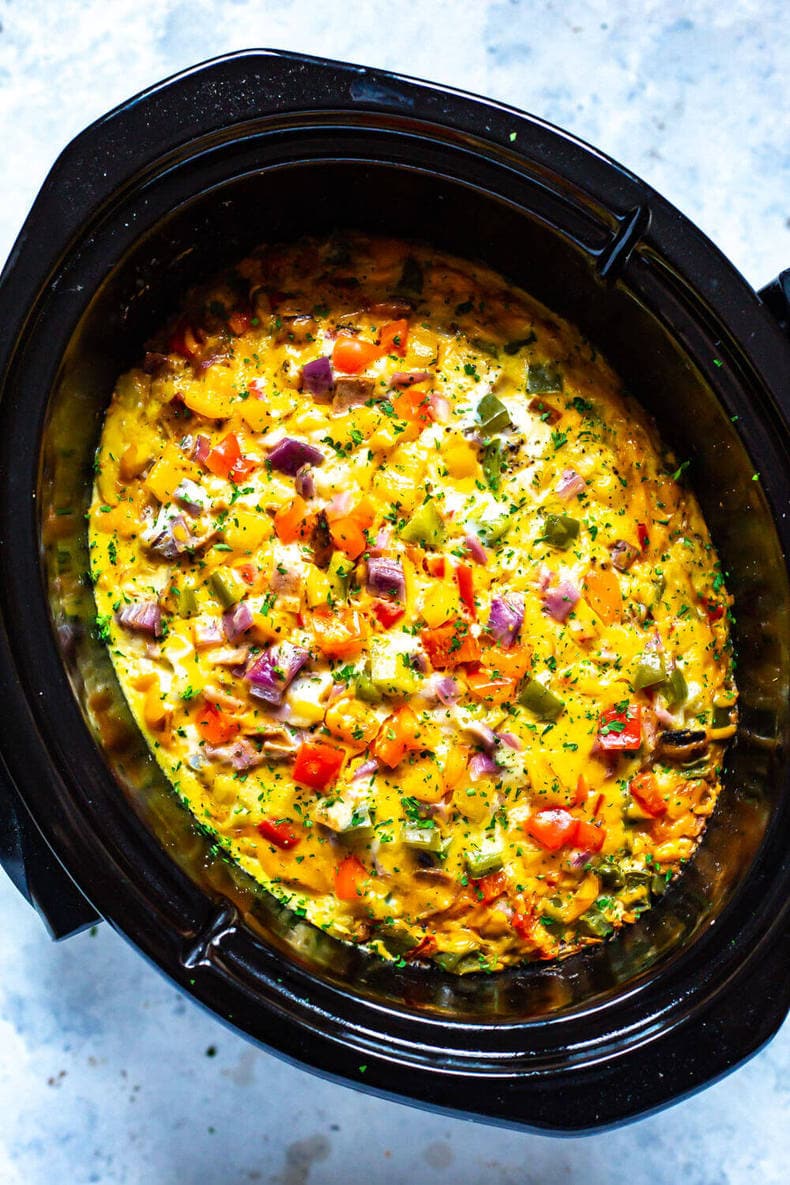 And that's it!
Meal prep can be pretty simple right?!
Looking for more meal prep recipes and resources? You'll love these articles – they're filled with recipes to help you get started with your meal planning!