These 18 Delicious Healthy Summer Recipes are perfect for hot weather – this round up has everything from BBQ foil packs to salads, burgers, no-cook meals, pasta salads and more!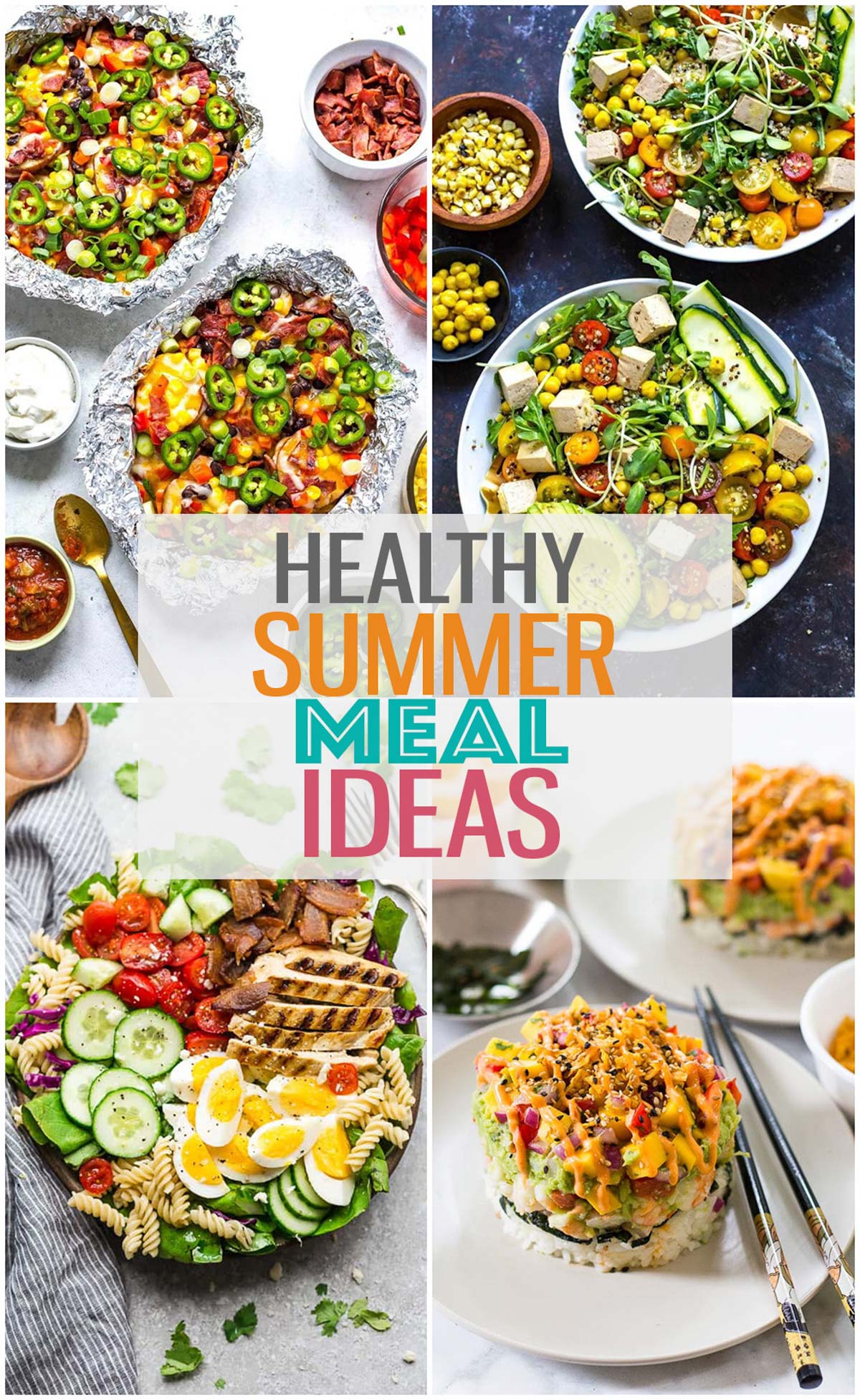 Healthy Summer Recipes
Summer has to be one of everyone's favourite seasons and for good reason: the produce is plentiful, the days are longer and you can easily eat food cooked on the BBQ just about any time you want! It's one of my fave seasons for the food alone. I just love a delicious BBQ pizza or good ole fashioned burger, and veggies in a salad just taste way fresher.
Hopefully you'll find a couple of yummy summer meal ideas to work into your rotation. Keep reading for my favourites below. And check out my Best Burger Recipes, No Cook Summer Recipes and Summer Salads round ups, too!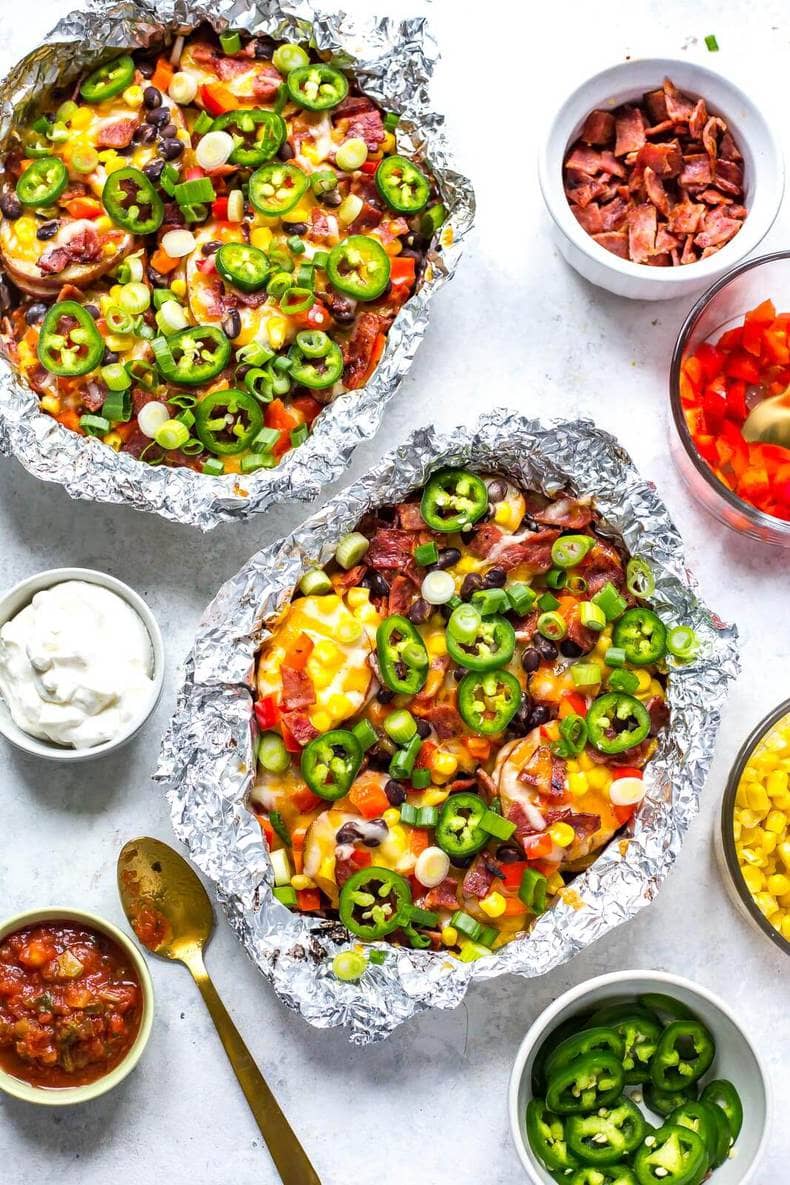 Foil Pack Potato Nachos via The Girl on Bloor
Tacos Al Pastor via Isabel Eats
Grilled Chicken Cobb Pasta Salad via Life Made Sweeter
No Cook Shrimp Sushi Stacks via The Girl on Bloor
Strawberry Avocado Salad via Sweet Lizzy
Easy Ground Turkey Burgers via Salt & Lavender
Pesto Stuffed Roasted Tomatoes via The Endless Meal
Refreshing Quinoa Black Bean Salad via Sweet Peas and Saffron
Pineapple BBQ Tofu Bowls via Sweet Peas and Saffron
Chili Chicken Burger Bowls with Avocado Pesto via The Endless Meal
Chicken Fajitas Foil Packets via Life Made Sweeter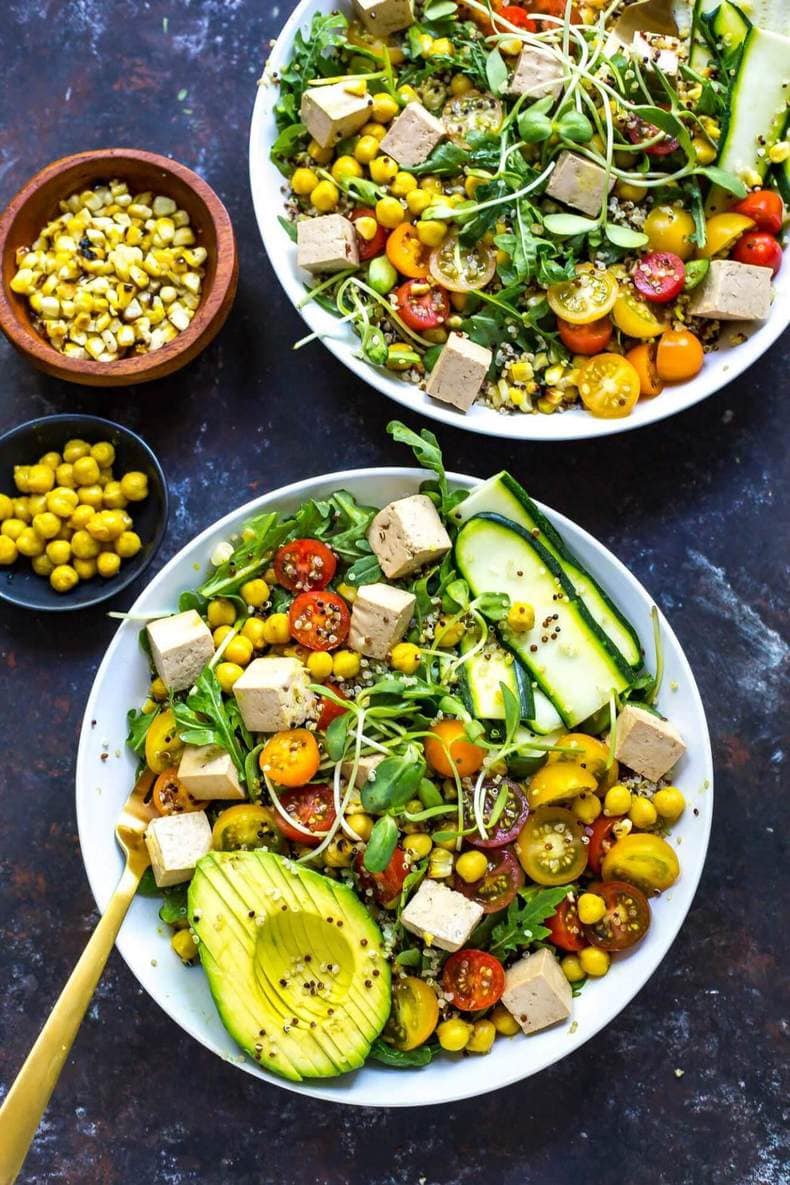 Summer Buddha Bowls with Turmeric Chickpeas via The Girl on Bloor
Simple Watermelon Feta Salad with Cucumber Basil and Mint via Salt & Lavender
Hanger Steak with Salsa Verde via My Three Seasons
Chimichurri Grilled Chicken via Peanut Butter and Fitness
Spicy Butter Salmon in Foil Recipe via Primavera Kitchen