These 25+ healthy grill recipes are perfect for summer and include everything from homemade burgers to Caribbean tofu bowls, salads and more!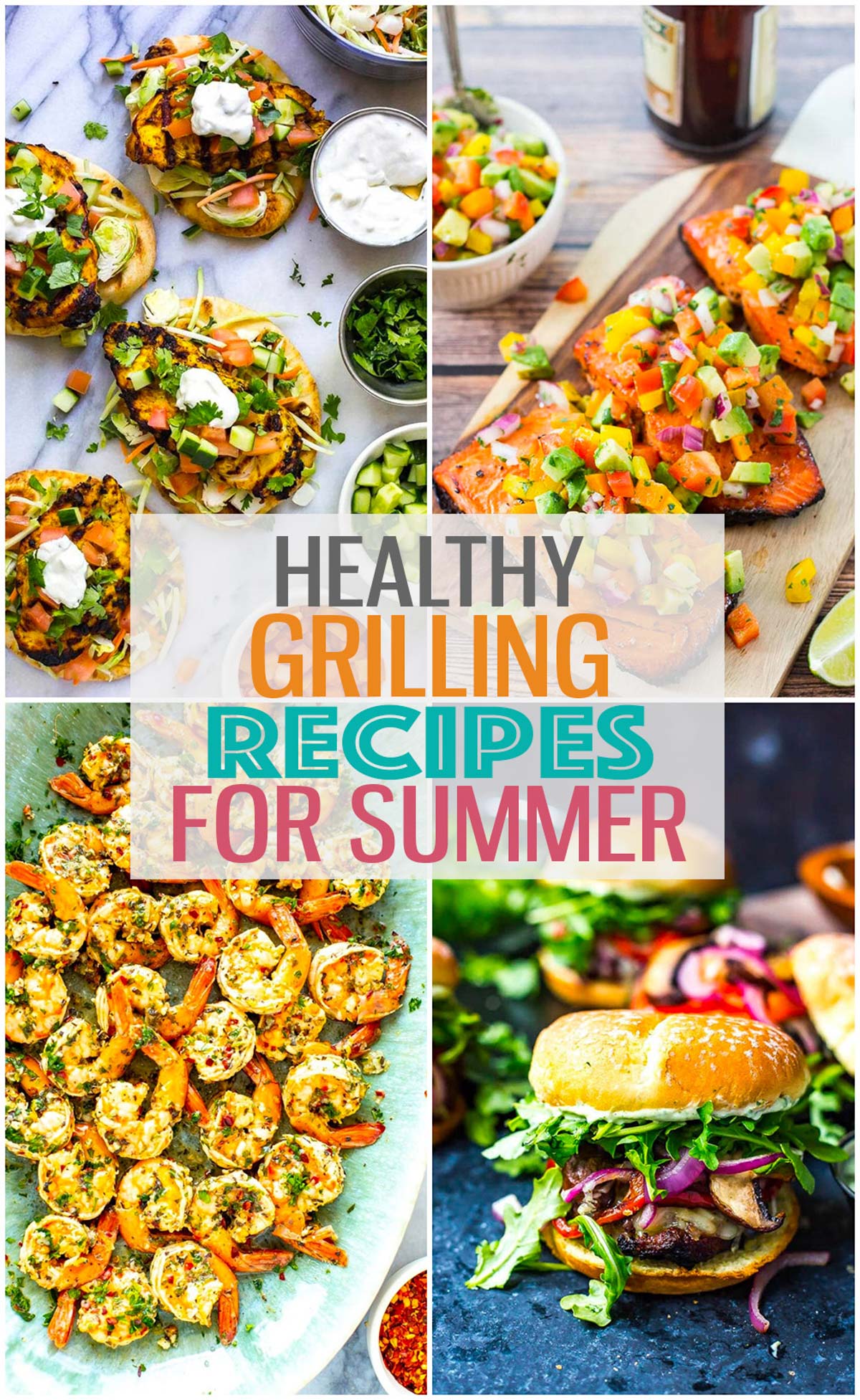 Healthy Grill Recipes
Warmer weather is here, which means its grilling season! Nothing says summer quite like cooking in the fresh air. I rounded up some of my favourite grilling recipes that everyone in the family will love, from BBQ chicken to yummy grilled flatbreads, homemade burgers and more. You're guaranteed to find some of your new favourites to try out this summer!
I just love turning up the heat on the BBQ on a warm summer night and watching the chicken or veggies char on the grill. There is something about the summer that makes me want to throw absolutely everything on the BBQ. Plus, each of these grilling recipes are paired with tons of veggies and on the lighter side for a vibrant and healthy meal.
Don't have access to a BBQ right now? You can still enjoy a taste of summer with my Healthy and Delicious Corn Recipes, No Cook Summer Recipes or Summer Salad Recipes. A bunch of these recipes also include alternative cooking options like in the oven or on the stovetop.
Frequently Asked Questions
Mains
These main dishes are going to be a hit at your next BBQ! Try flavourful chicken or seafood options served alongside your favourite summer side dishes or salads.
Flatbreads & Burgers
We all know burgers are a BBQ favourite, but grilled flatbreads are also great too! Try these delicious options that are all twists on a classic.
Tacos, Wraps & Salads
Grilled meats are a great add-on to tacos, wraps and salads! These recipes make for perfect summer lunches or light dinners.
Bowls
Meal prep on the BBQ? You can with these tasty bowls! Make everything from cilantro lime chicken and rice to a Caribbean-inspired tofu bowl.
Foil Packets
These foil packets are perfect for meal prep! You can prepare them ahead of time so all you have to do is place them on the grill. Easy-peasy!