These Healthy & Easy Ground Beef Recipes make tasty dinners or quick meal prep lunches! Try burgers, meatballs, or low carb options.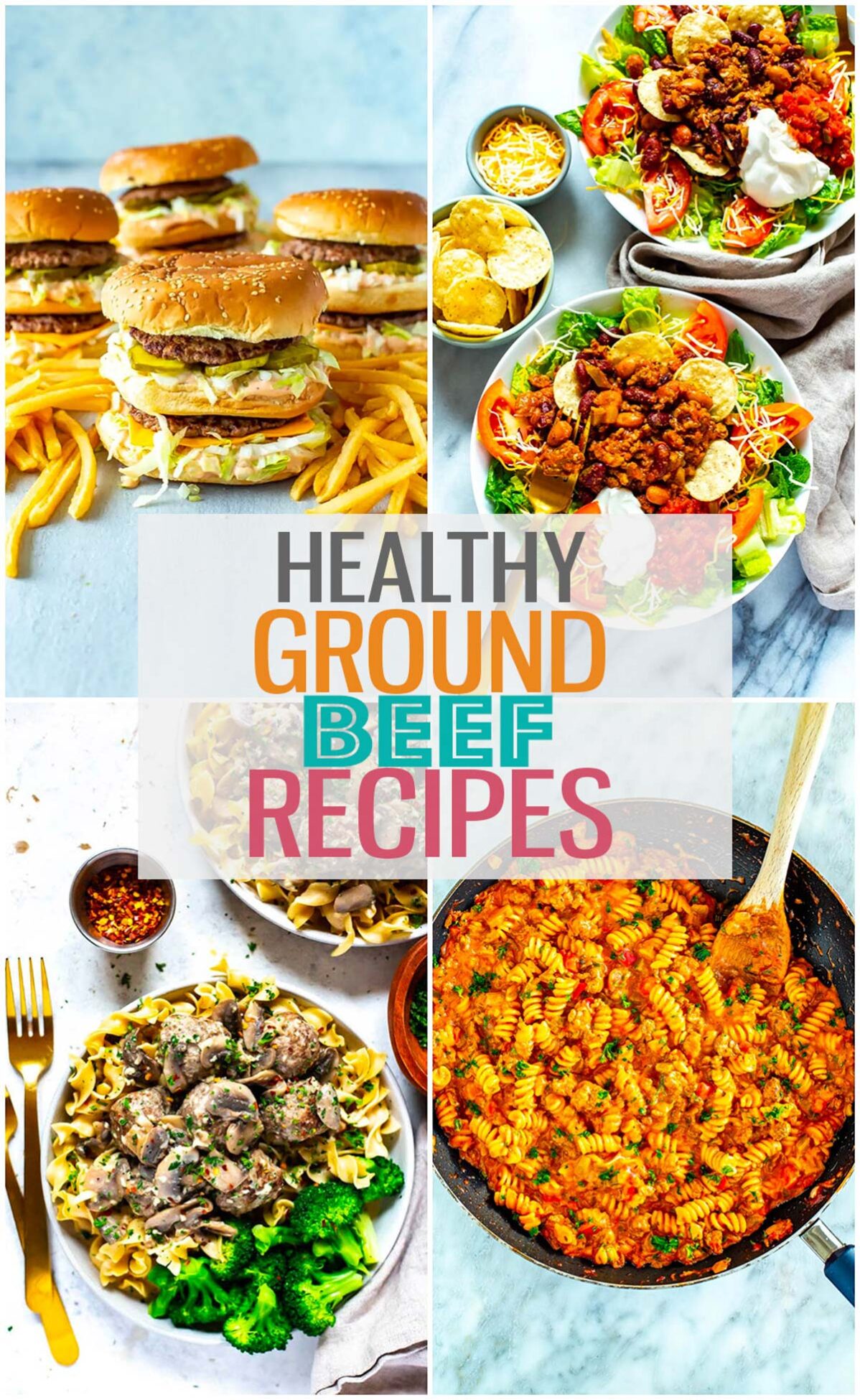 Ground Beef Recipes
Ground beef is one of the most versatile protein options out there – there's just so much you can make with ground beef! From delicious meatballs to copycat cheeseburgers, classic pasta dishes and comforting soups, I rounded up some of my favourite ground beef recipes that are healthy and easy.
Is ground beef healthy?
While ground beef might occasionally get a bad rap, it's actually a pretty healthy option with the right fat-to-protein ratio. It's high in protein, vitamin B and iron, so as long as you eat it in moderation and choose an extra-lean cut, ground beef can be a healthy choice. Just make sure not to go overboard on the salt and seasonings, and always choose extra-lean ground beef for the most nutritious meal.
Comfort Food
Ground beef is a staple in these healthy comfort food recipes! Casseroles and pastas round out this list of easy family-friendly dinner ideas.
Burgers
Burgers are a must if you have a package of ground beef lying around. These recipes are definitely better than what you'd get at a fast food joint.
Meatballs
It wouldn't be a ground beef roundup if I didn't share any meatball recipes. These meatballs make for great snacks or lunches when packed in a wrap or with with a side of pasta.
Soups & Chilis
Looking for a hearty meal that will warm you up? These soups and chilis are excellent for that!
Low Carb Recipes
If you want to cut back on carbs, these recipes are here for you! They're healthy twists on some of my favourite meals.
Tacos & More
Want a quick dinner idea? Throw some ground beef in a skillet with some taco seasoning then make these fun and delicious recipes!