Pumpkin Spice Lattes with Real Pumpkin Puree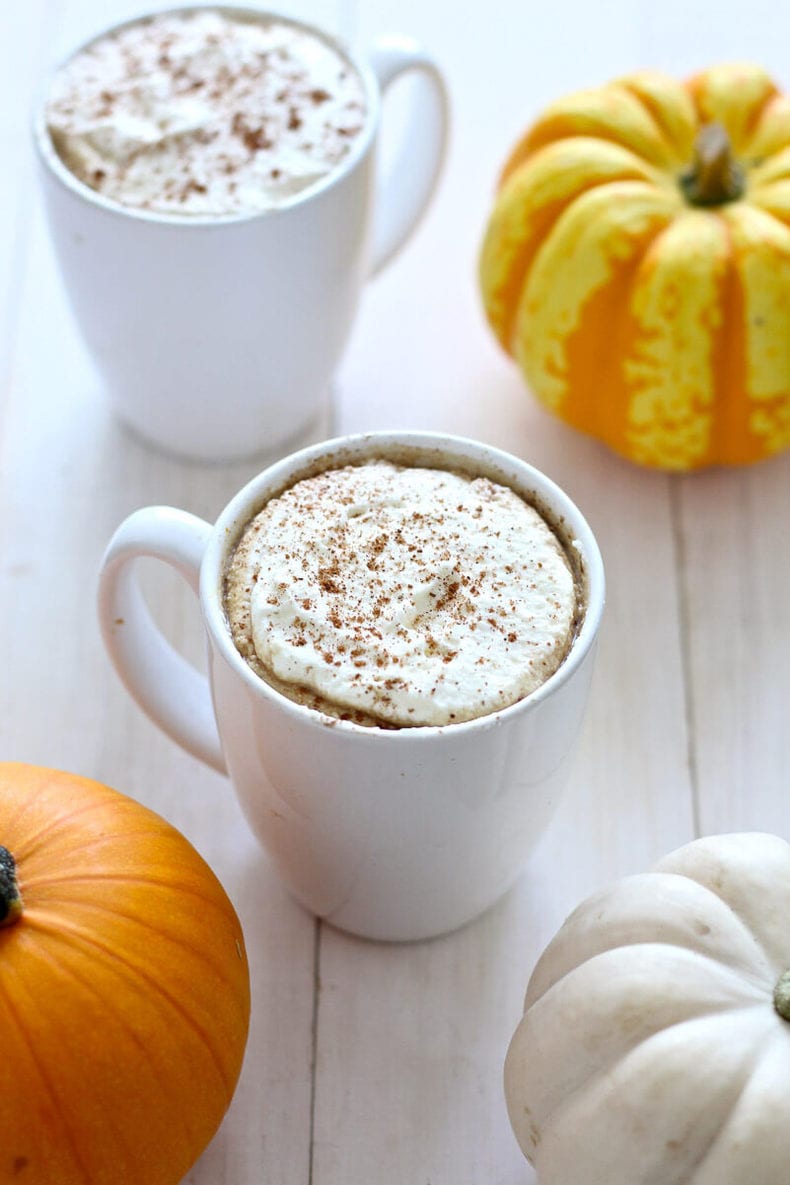 Pumpkin Spice Lattes are a staple in our household during the fall season. Nathalie isn't the biggest fan, but I definitely am, and have experimented long enough to have found a similar recipe to the Starbucks version.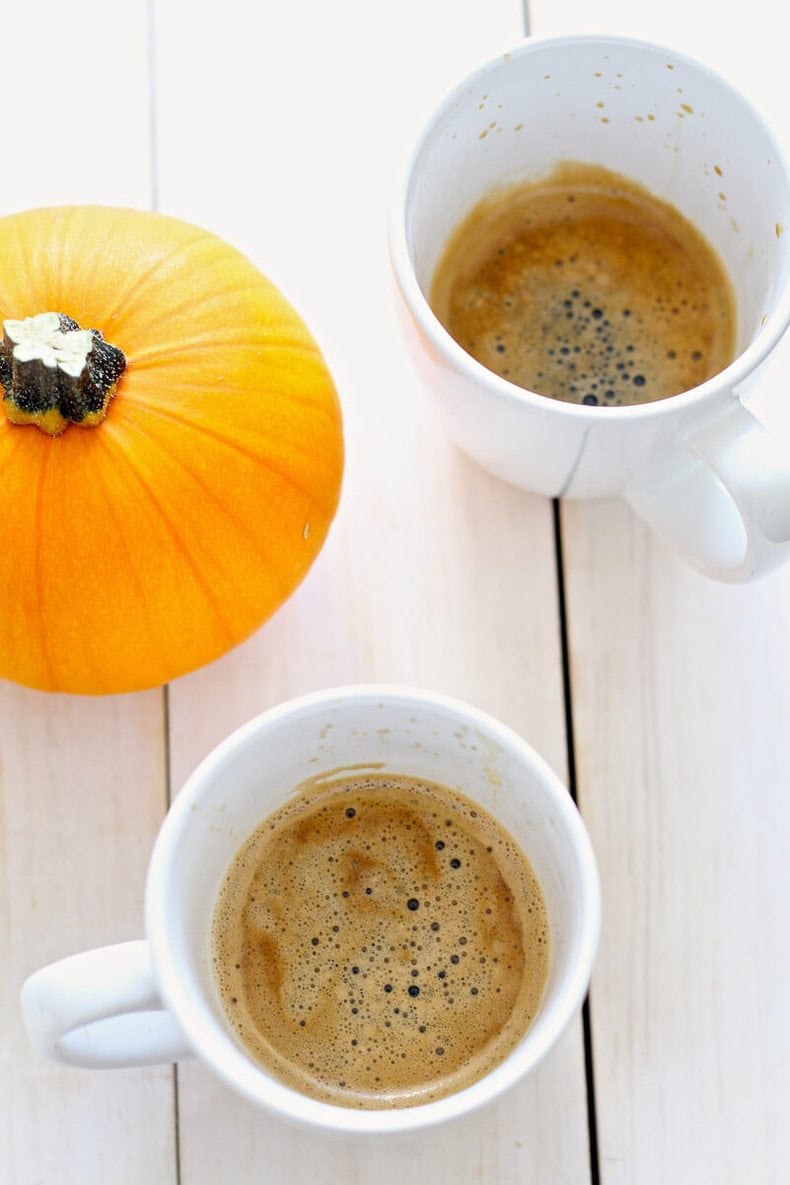 We like our coffee strong, so using espresso is key here – not to mention the fact that true lattes use that over coffee itself anyway. We don't have a fancy or expensive coffee maker, but our Tassimo machine and Nabob espresso disks do the trick. My parents gave me this old machine that they don't use anymore and though coffee snobs may stick their noses up at it, I find that it's quick and easy to use, and gives you some coffee in a hurry! One day we will have a fancy espresso maker and I'll enjoy better-than-Starbucks coffee from home…
The key to getting the perfect Pumpkin Spice taste is to use pure pumpkin puree (not pumpkin pie filling!) and use the right blend of spices. Some may recommend using a nutmeg, cinnamon, all-spice and cardamom, but I substitute the all-spice for a bit of dried ginger. It adds a bit of a kick and saves money in the end.
Frothing warm milk is tricky, but The Kitchn's tutorial helped me out here. All you have to do is use 2% or skim milk (I would recommend the 2% more!) and shake it in a jar to produce some froth, then take the lid off and microwave it for a few seconds.
Will you be trying our Pumpkin Spice Lattes?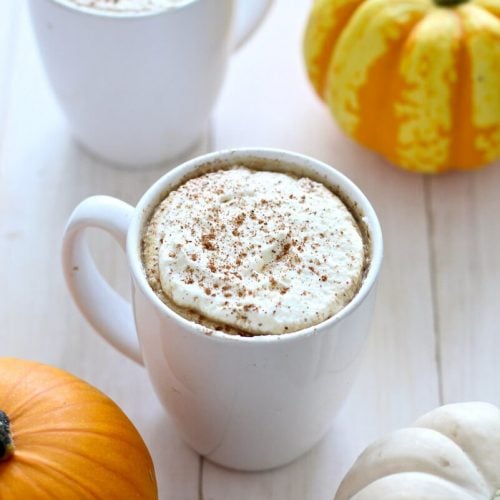 Print Recipe
Pumpkin Spice Latte with Real Pumpkin Puree
These Pumpkin Spice Lattes
Ingredients
2

shots espresso

1

tbsp

pumpkin puree

1

tsp

pumpkin spice

recipe as follows

2

tsp

packed brown sugar

1/2

cup

2% milk

Whipped cream to taste

optional
Pumpkin Spice Mix
2

tbsp

cinnamon

1

tbsp

nutmeg

1/2

tsp

dried ginger
Instructions
Brew espresso in whatever coffee maker you have on hand--this can be done with coffee too, but we definitely recommend the stronger flavour of espresso.

While coffee is hot, mix in brown sugar, pumpkin puree and pumpkin spice mix.

In a mason jar or beverage container with waterproof lid, shake 2% or skim milk until milk is frothy. Remove lid and microwave for 20 seconds. Pour milk into coffee mixture. Microwave coffee if you desire a warmer beverage.

Enjoy with whipped cream and a sprinkle of Pumpkin Spice Mix on top!