These Healthy Turkey Bacon Recipes are fantastic—make everything from breakfast to dinner. Plus, learn how to cook turkey bacon perfectly.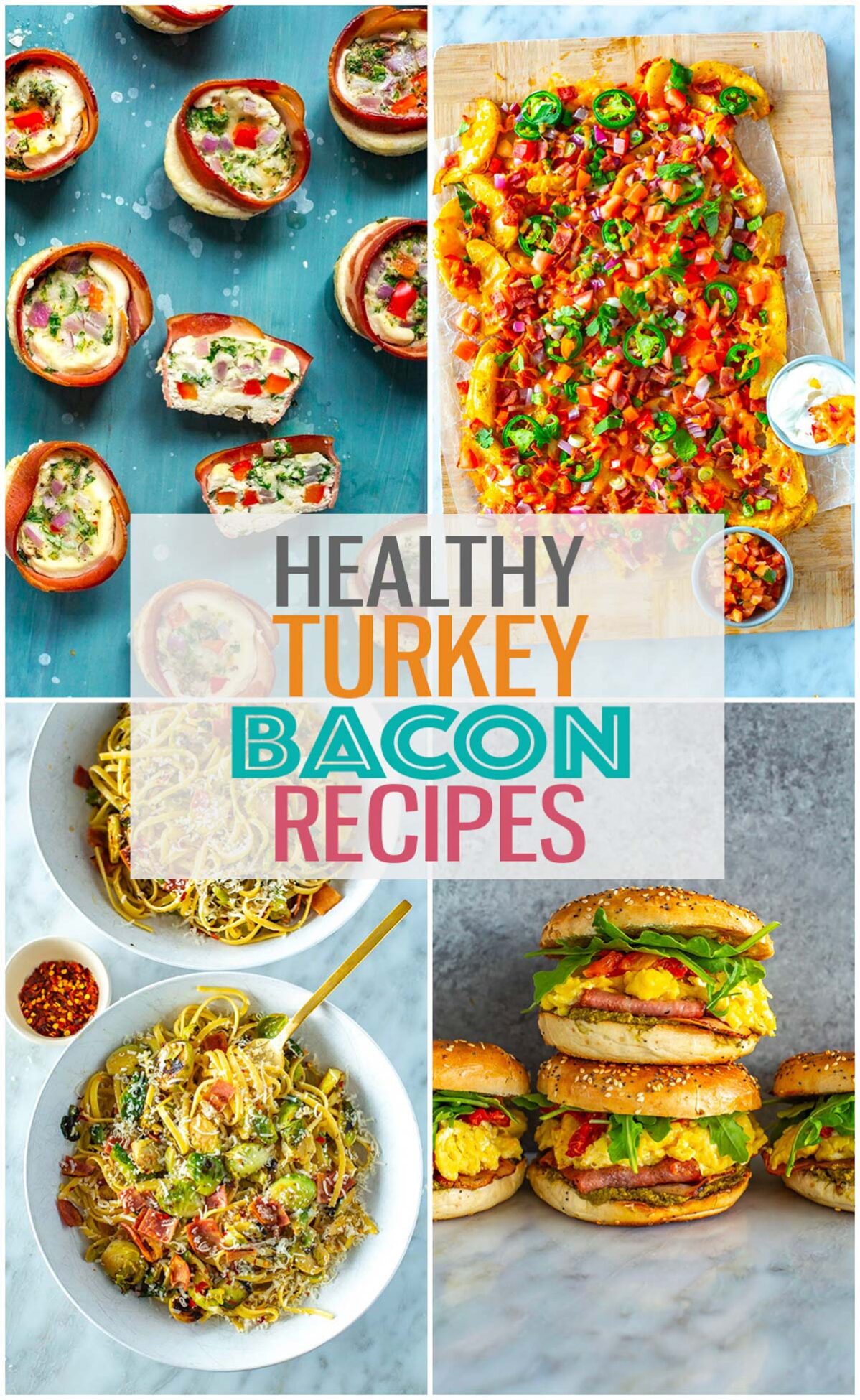 The Best Turkey Bacon Recipes
Want to enjoy your favourite bacon recipes without the extra calories and fat? Swap out the pork for poultry and use turkey bacon! I rounded up some of the best turkey bacon recipes that are as healthy as they are delicious.
Breakfast Recipes
Bacon is a staple in many breakfast recipes! Make a lighter version of these fan favourites by swapping out pork bacon for turkey. You won't even notice the difference!
Lunch Recipes
If you want an added boost of protein in your lunch, throw some turkey bacon in it! Try out these wrap, soup and salad recipes. They're great meal prep ideas!
Dinner Recipes
Turkey bacon may be the star of breakfast, but it also works very well with some dinner recipes! Add it to potatoes, pasta,