These Easy Vacation Meals are perfect for camping – they can be made ahead, heated up from frozen, or even cooked on the grill outside!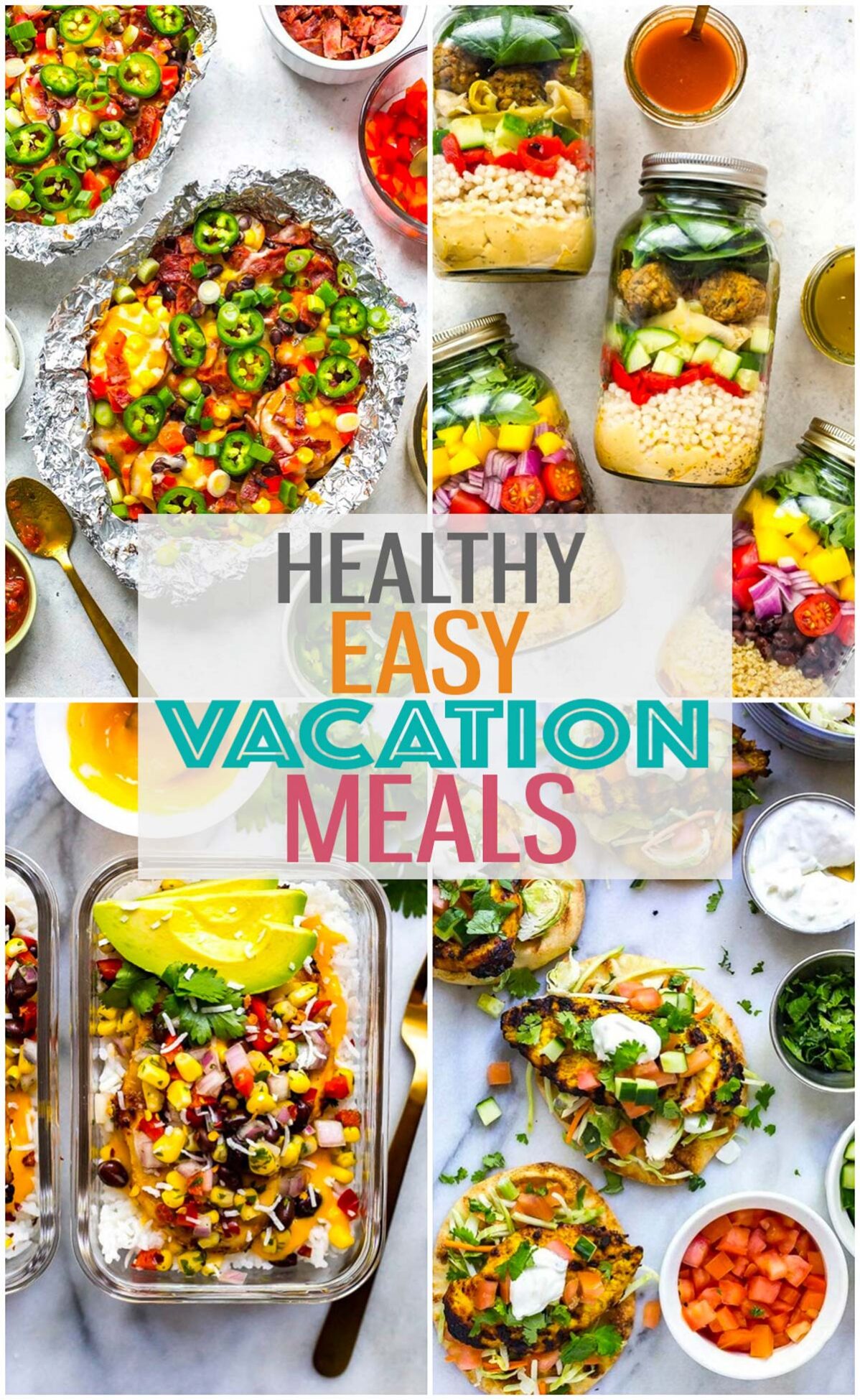 Easy Vacation Meals
When it comes to your vacation, you want to spend as much time as possible enjoying your well-deserved time off (and as little time as possible doing chores like cooking or cleaning). I rounded up some of my favourite vacation and camping meals with everything from no-cook options to snacks that will keep you feeling full and freezer-friendly recipes you can make ahead of time.
Camping Meals
These recipes are excellent for camping as they can be made on the grill! Make these dinners and prepare to be the envy of everyone at the campground.
No-Cook Meals
Want to spend the least amount of time in the kitchen while you're on vacation? These no-cook salads, bowls, and wraps can all be made in a flash.
Freezer-Friendly Dinners
Say hello to the perfect make-ahead meals! These freezer-friendly dinners can be prepped before you leave so all you have to do when you're away is simply heat them up. Make some extras to stock up your freezer at home for a stress-free return to routine.
Snacks
You've got to pack some healthy snacks on any vacation for when hunger strikes. These options are easy, protein-packed and delicious.