These 30+ Healthy Slow Cooker Recipes are the best way to get ready for the work week – just dump everything in the crockpot and you're set!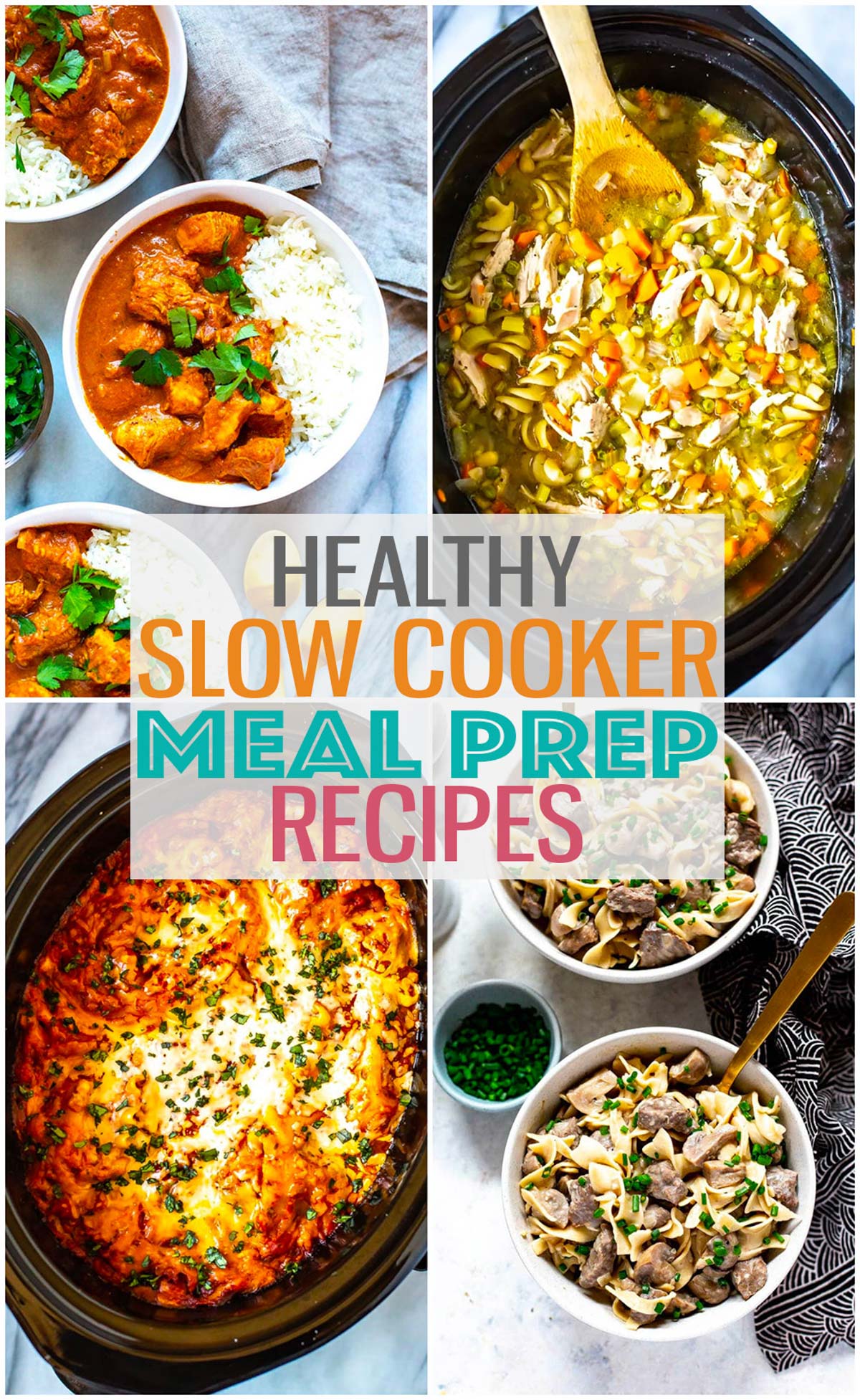 Healthy Crockpot Recipes
Whether you're dumping everything in the crockpot to cook while you're at work or you're just looking for ways to more efficiently plan ahead for the week, a slow cooker will make your weekly meal prep a breeze! I rounded up some of my favourite healthy crockpot recipes that will make your life so much easier.
Pretty much all you have to do for these dump dinners is add all the ingredients to the pot, turn on the slow cooker and wait for it to do its magic. You can even sometimes freeze all the prepped ingredients in a Ziploc bag, which is great for batch prepping.
Looking for crockpot meals you can make in the summer? Here are 20+ summer slow cooker recipes you're going to love!
Frequently Asked Questions
Crockpot Chicken and Turkey Recipes
These poultry slow cooker recipes are amazing! Make everything from a comforting chicken noodle soup to a healthy turkey chili.
Slow Cooker Beef and Pork Recipes
The slow cooker makes meat so tender – it's hard not to use it all the time! Try an easy crockpot lasagna or make a big batch of meatballs.
Crockpot Vegetarian Recipes
If want to incorporate more vegetarian meals in your diet, look no further! You can make everything from a flavourful stew to a classic mac and cheese in the slow cooker.