These 35+ Easy Crockpot Freezer Meals are a great time saver. Meal prep ahead of time, then let your slow cooker do all the work!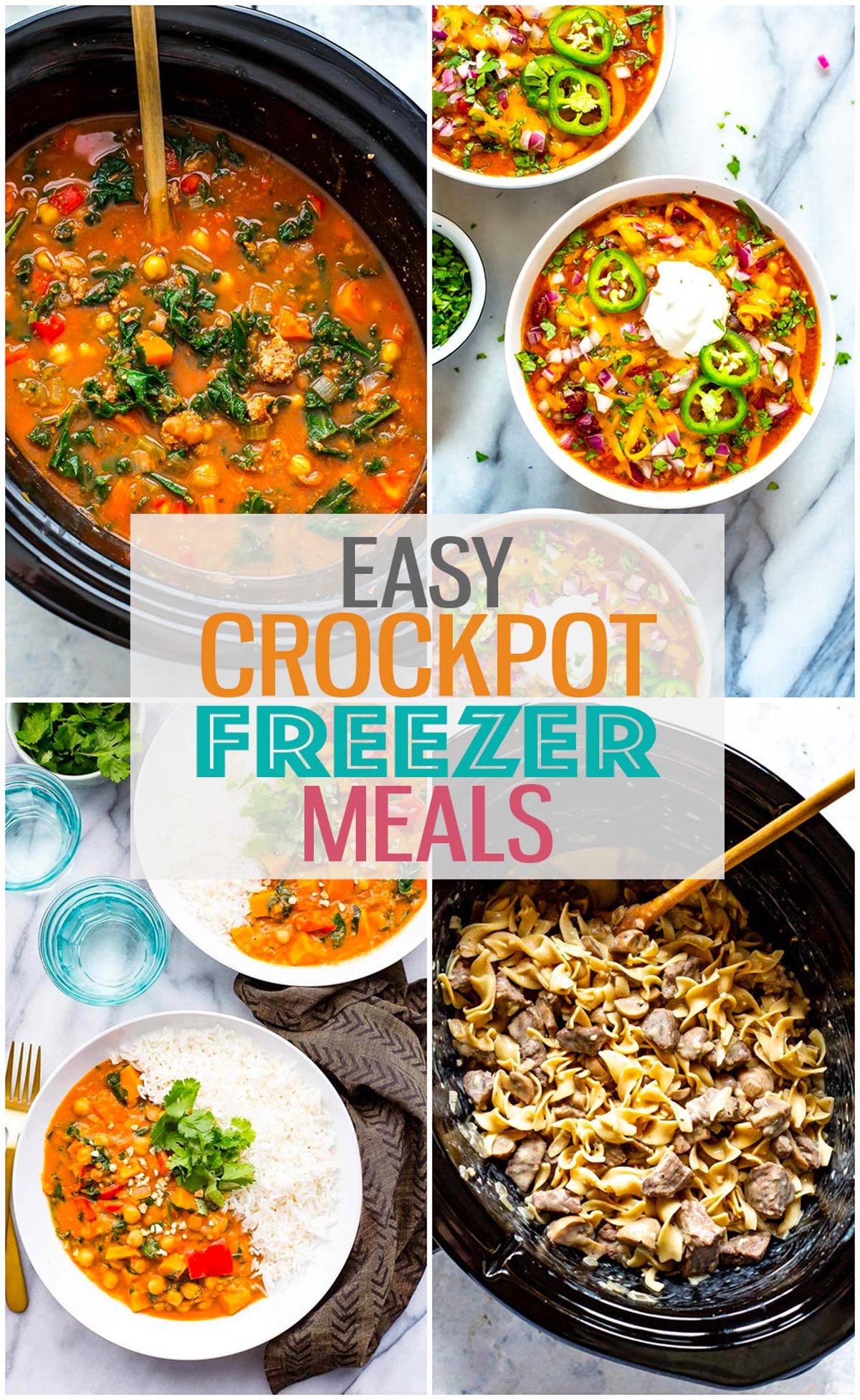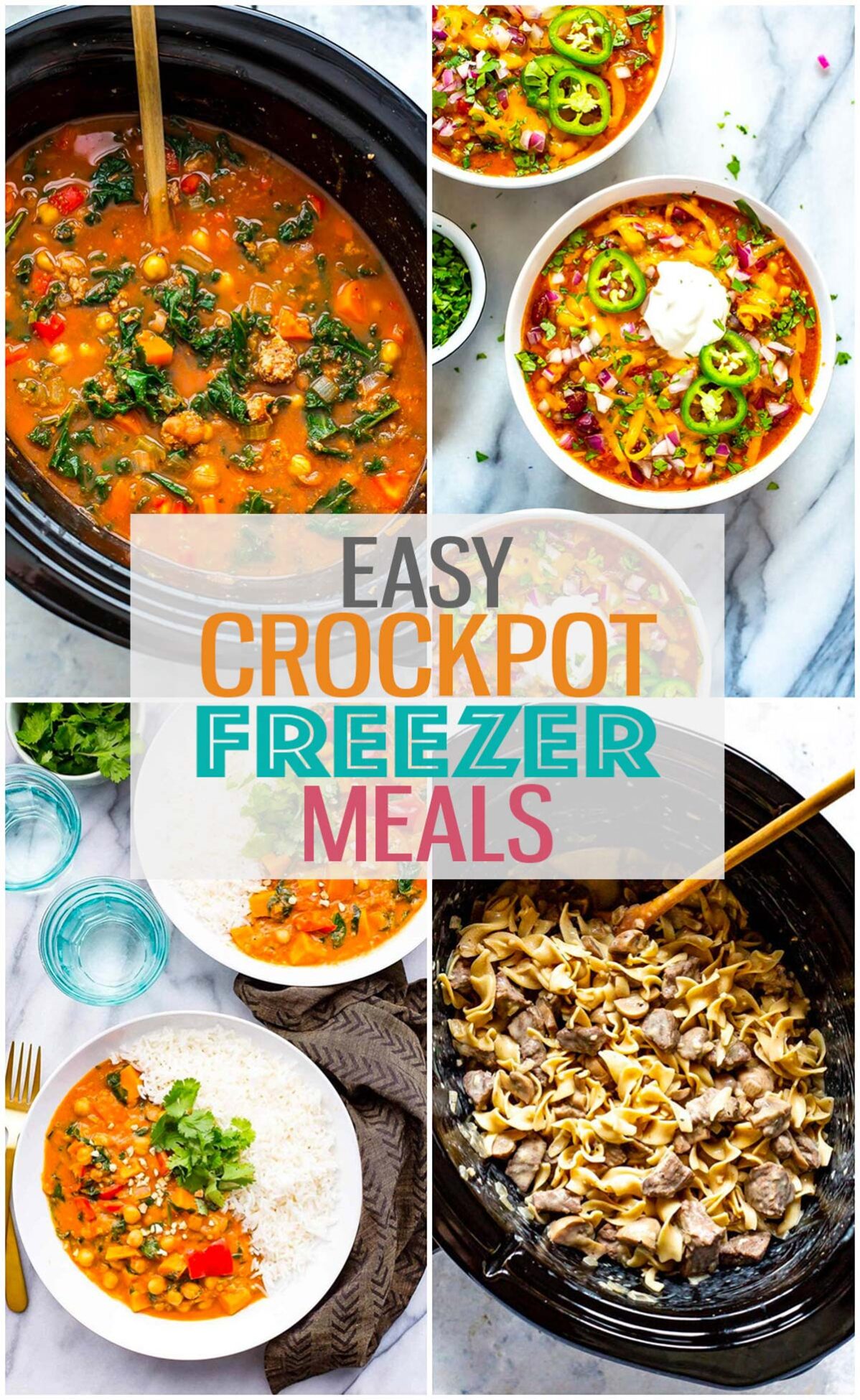 Crockpot Freezer Meals
Let's face it: life can be busy and stressful. With work, school and busy schedules, the last thing you should have to worry about is finding time to make wholesome meals for your family.
Thankfully, slow cookers and Instant Pots are a busy cook's best friend! Meal time is so easy when all you have to do is dump some ingredients into a crockpot then set it and forget it.
I rounded up some of my favourite crockpot freezer meals. You can make them ahead of time to save time and stress throughout the week! This round-up includes everything from curries to pulled pork, pasta and chili, so there's something for all taste buds.
Chicken & Turkey Freezer Meals
Poultry freezes beautifully in these slow cooker meals! Try a healthy slow cooker turkey chili, crockpot teriyaki chicken, and more!
Beef & Pork Freezer Meals
These freezer meals featuring beef or pork are excellent family dinner ideas! You can make everything from a quick and easy lasagna to a super flavourful stew in the crockpot.
Vegetarian & Vegan Freezer Meals
No matter your dietary restrictions, you can find a crockpot freezer meal that's perfect for you! These vegetarian and vegan recipes are so great – you won't even miss the meat.
Frequently Asked Questions