These Healthy & Easy Chicken Dinner Ideas are sure-fire winners! Try everything from quick sheet pan meals to foolproof skillet recipes.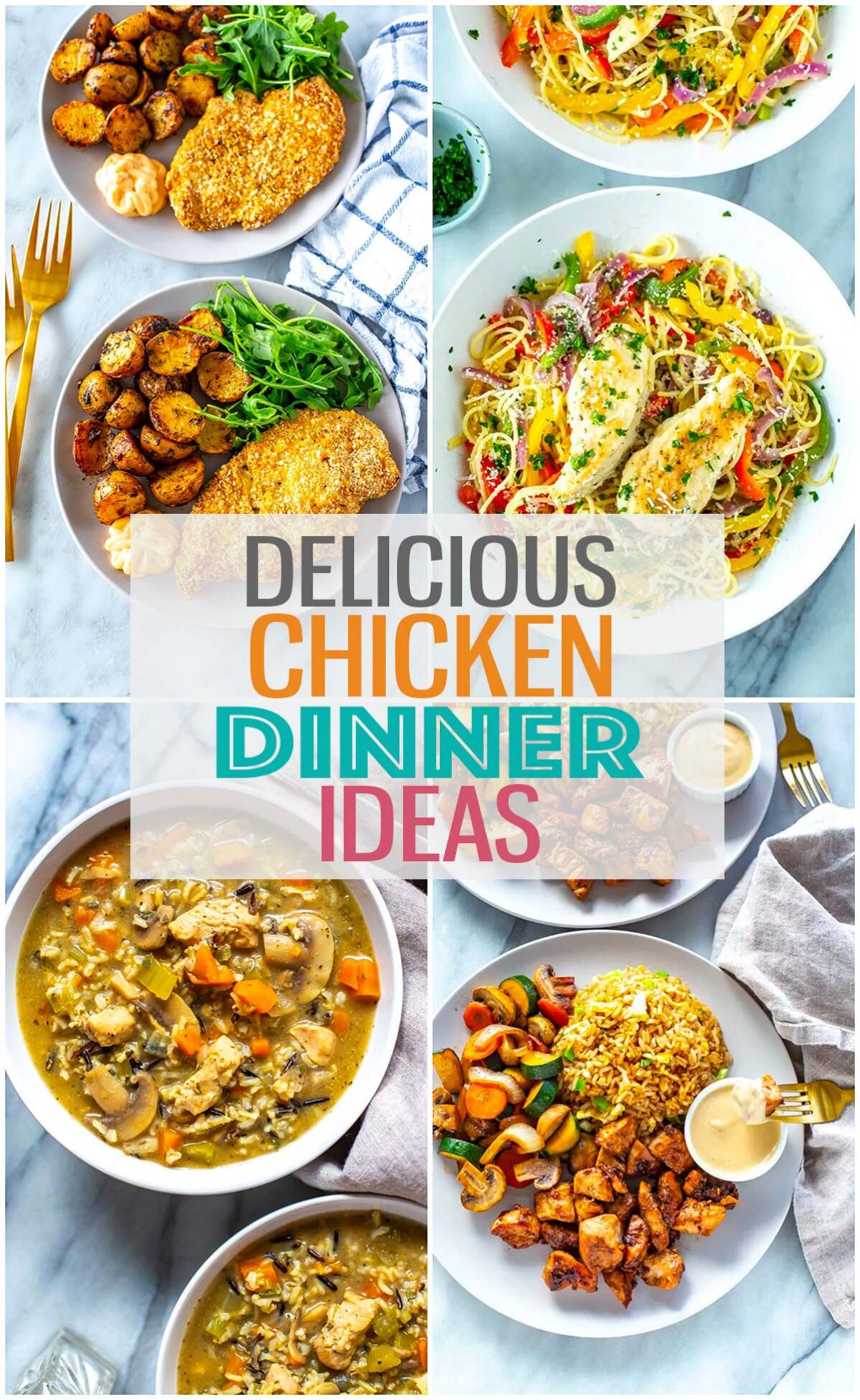 The Best Chicken Dinner Ideas
Tired of boring old chicken dinners and looking for something new to add to your weekly meal plan? I rounded up some of my favourite chicken dinner ideas that are healthy, delicious and easy to make. From quick sheet pan dinners to comforting soups and yummy pastas, there's something for everyone in this round-up of delish dinner ideas with chicken.
Frequently Asked Questions
Sheet Pan Dinners
Sheet pan dinners are fantastic for weeknight cooking because they require almost no clean up! Try out these chicken recipes the next time you're dreading doing the dishes.
Stuffed Chicken Breasts
If you're looking for a delicious main that's sure to impress, try these stuffed chicken breasts! Serve them alongside your favourite roasted veggies or a salad for a full meal.
Skillet & Stir Fry Dishes
These one pan meals are quick and easy! Try everything from a French Onion inspired skillet to a copycat Panda Express stir fry.
Pasta Recipes
I love throwing chicken into pasta recipes so I get a nice and filling dinner! It works so well with a variety of flavours ranging from bruschetta to cajun and everything in between.
Soups
There's nothing more comforting than a chicken soup. These recipes are great for a dinner on a cold and dreary night.
More Easy Chicken Dinner Ideas
Looking for more chicken dinners? Here are the most popular chicken recipes on the blog! You'll find at least one new staple in this list.