These Leftover Chicken Recipes are perfect for repurposing your leftovers and reducing food waste – you can also use rotisserie chicken!
What to do with leftover chicken
Leftover chicken…it's just not something that happens regularly in my house since I'm usually just cooking for one, but when I do have some on hand I know I'm in for a super quick and healthy dinner!
I know leftover chicken is one of those things though where you just sometimes aren't sure how to use it up in a way that tastes good and is appealing enough for a fresh twist. That's why I've got your back with these leftover chicken recipes! They're great for those busy weeknights where you don't feel like you have time to cook, or you're just trying to reduce food waste.
I almost always have some sort of veggie in my fridge in need of using up, but I recognize this can happen very often in larger households where you often end up cooking too much chicken for a recipe or you're cooking for the week ahead and want to get ahead on some prep work.
Repurposing leftover chicken
And I know that leftover chicken isn't always appealing, but it's definitely all in how you reheat it and the way you repurpose it. I promise that plenty of the recipes in this round up will have you reheating the chicken in such a way that it tastes like new – think leftover chicken in chicken pot pies, pulled chicken tacos, flatbread style pizzas, mason jar soups and more. There's always a great way to reuse chicken because it basically goes with everything!
I should mention that these are also great leftover rotisserie chicken recipes so if you have some of that on hand in the fridge instead, feel free to use it up here!
Happy cooking!
Super Easy Mini Chicken Pot Pies via The Girl on Bloor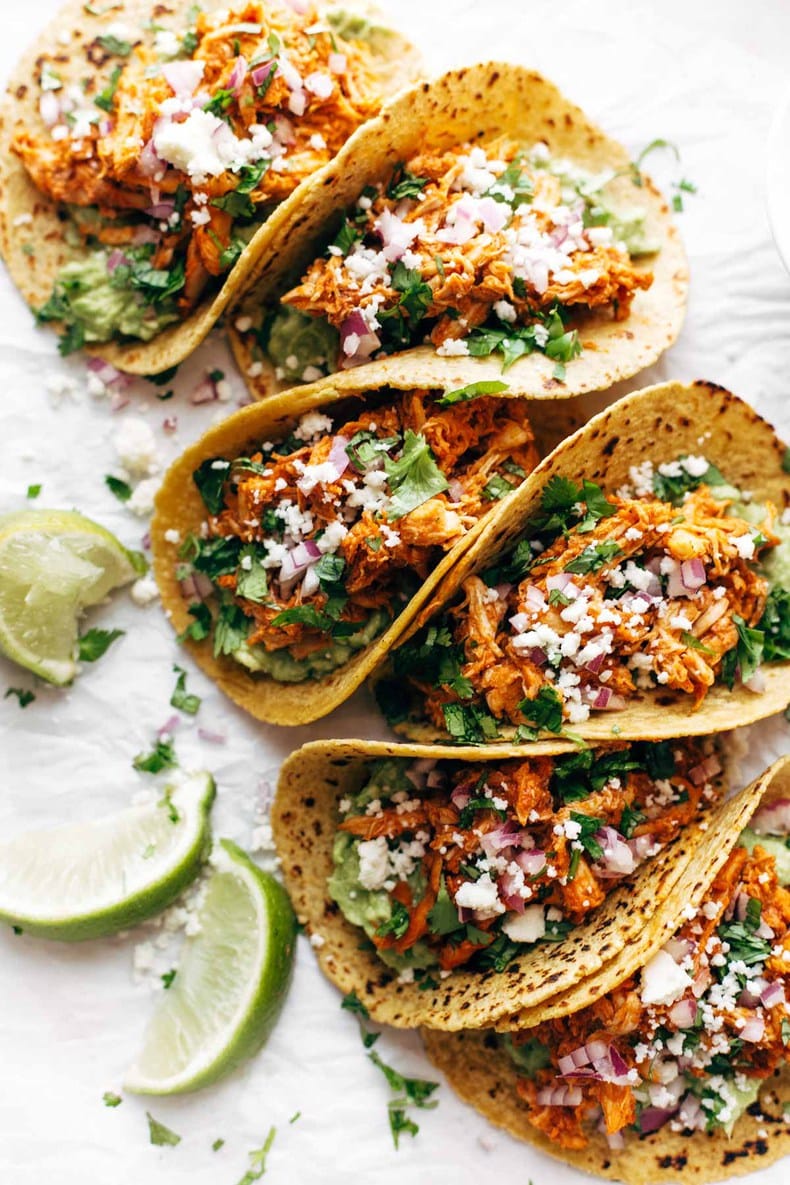 The Best Chicken Tinga Tacos via Pinch of Yum
Rotisserie Chicken Shawarma Pita Wrap via Seasons and Suppers
Mason Jar Instant Noodle Soup via The Girl on Bloor
Paleo Coconut Chicken Sweet Potato Noodle Soup via Ambitious Kitchen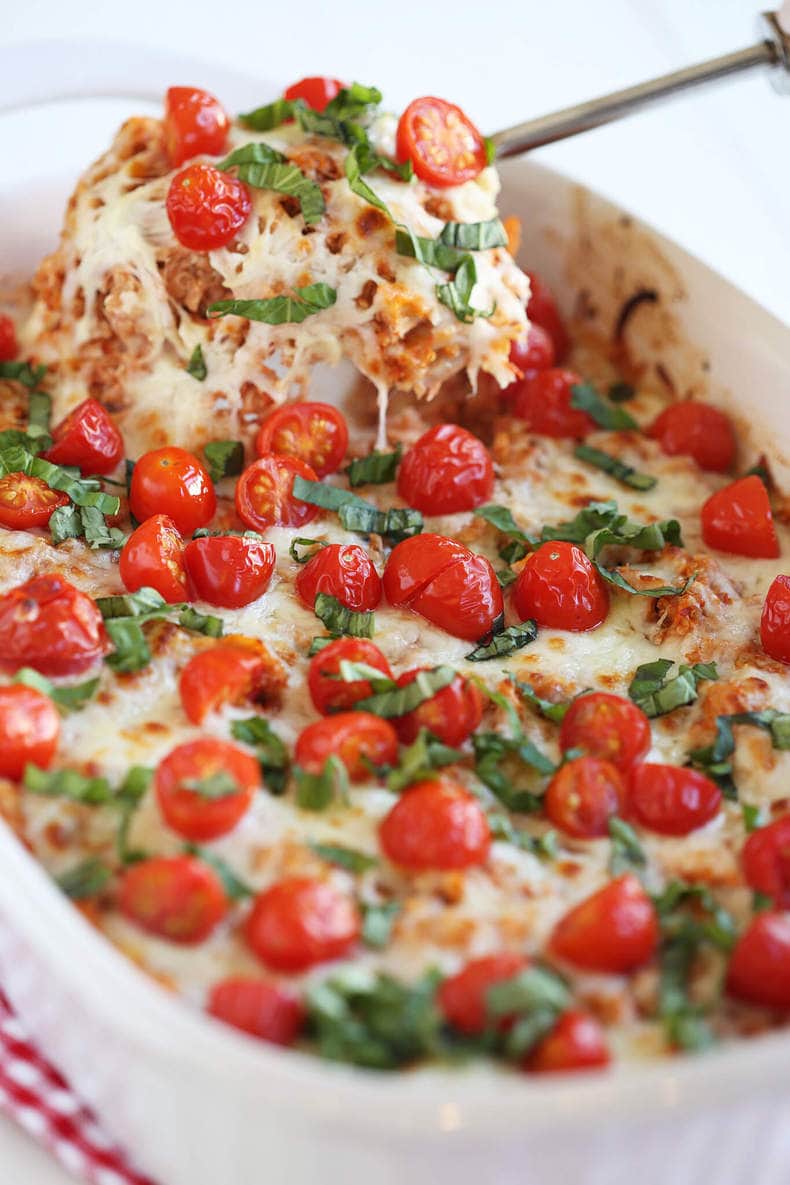 Cheesy Caprese Chicken & Quinoa Casserole via Eat Yourself Skinny
Buffalo Chicken Lettuce Wraps via Fit Foodie Finds
Apple BBQ Pulled Chicken Sandwiches via Sunkissed Kitchen
Chicken Mushroom Soup via Salt and Lavender
Leftover Turkey (or Chicken) Thai Green Curry via Don't Go Bacon My Heart
Spiralized Zucchini Chicken Noodle Soup Jars via The Girl on Bloor
Chicken Enchiladas via Skinnytaste
Healthy Greek Chicken Pasta Salad via Sweet Peas and Saffron
Chicken Spinach and Artichoke Spaghetti Squash via The Girl on Bloor
Thai Chicken Cauliflower Curry via Green Healthy Cooking
Chicken Enchilada Stuffed Sweet Potatoes via Isabel Eats
Low Carb Garlic Chicken Collard Wraps via The Girl on Bloor
Southwest Chipotle Avocado Corn Pizza via The Girl on Bloor
Leftover Chicken Teriyaki Stir Fry Noodles via Kids Eats by Shanai
Spinach Corn + Feta Chicken Salad via Eat Well 101