These Easy Potluck Recipes are the best! Make these crowd-pleasing potluck dishes (including mains and snacks) for any gathering.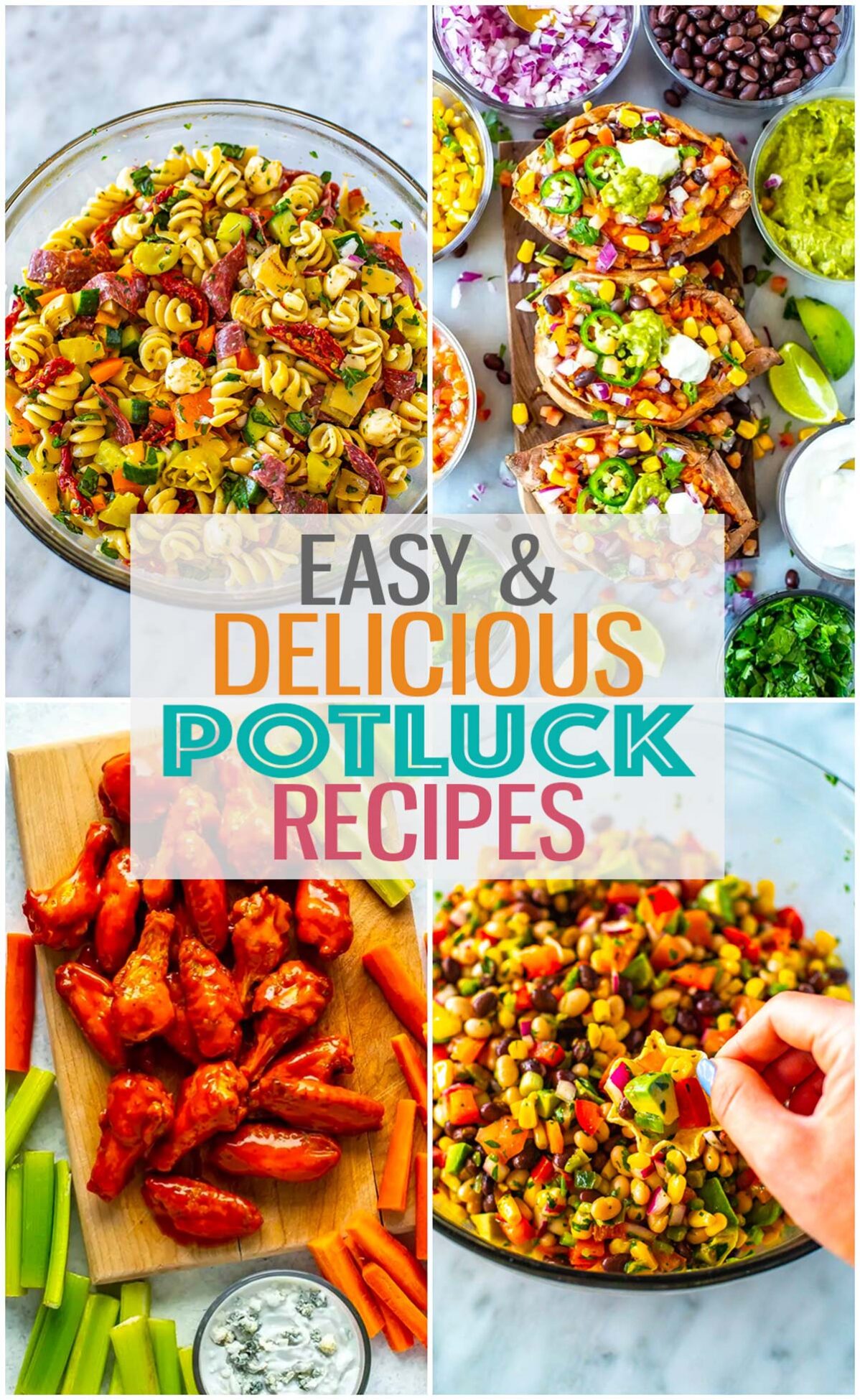 The Best Potluck Dishes
Looking for the best dish to serve at your next potluck? Whether you're celebrating with friends or having an office get-together, I rounded up some of my favourite potluck recipes that will impress everyone in the group.
Frequently Asked Questions
Potluck Main Dishes
If you're tasked with bringing a main dish to a potluck, look no further than these recipes! They're big batch recipes that can be easily customized to suit your crowd's individual tastes.
Salads
These salads are the perfect addition to any potluck! Make everything from a delicious green salad (hello, kale!) to a creamy potato salad. All of them can be prepared ahead of time, so they're great for bringing somewhere!
Dips
Dips are a staple at any potluck. Whether you're serving them alongside classic chips or a healthier veggie platter, these recipes are going go fast!
Desserts
No potluck would be complete without an assortment of desserts! These are some of my favourite recipes if I'm in charge of bringing something sweet to a party.