These Easy Healthy Appetizers for the Holidays are perfect for parties. Ring in Christmas and New Year's without the calorie overload!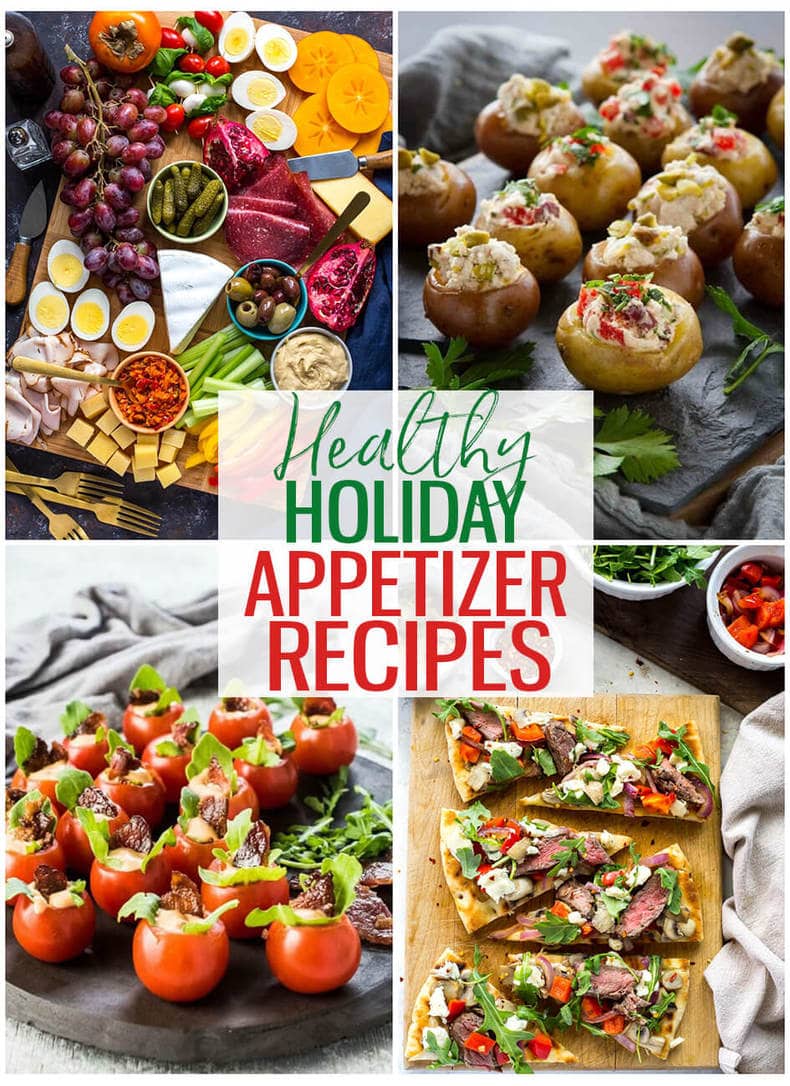 Healthy Christmas Appetizers
Making healthy eating choices around the holidays can be tough. Delicious food, wine and cocktails are everywhere, yet there are often no healthy appetizers in sight! If you're looking for some healthy appetizer ideas to bring to your next holiday party, I rounded up some of my favourite options. You'll cut back on the calorie count without sacrificing on any of the flavour.
The easiest appetizers to make from this list are likely the dips, flatbreads and boards. The little finger foods such as the stuffed mushrooms and stuffed potatoes take a little more time, so be sure to take a look at your calendar and see what you have time for.
Many of these healthy appetizer recipes are gluten free, paleo, low carb, and/or vegan. If you're on a restricted diet or have guests with restrictions, be sure to click the links to see the recipe and nutritional information.
Looking for more holiday recipes to round out your party? Make sure to check out my lists for easy potluck recipes or healthy holiday side dishes!
What are healthy appetizers?
Healthy appetizers are flavourful yet packed with nutrition. Generally speaking, the best healthy appetizers are lower in starchy carbs, saturated fats and calories. They also ideally contain some protein to help fill you up so you can resist the urge to overindulge.
Healthy Dip Recipes
Here are some delicious dip ideas to get you started – serve with potato or tortilla chips, naan, pita bread, veggies and more for a healthier spin.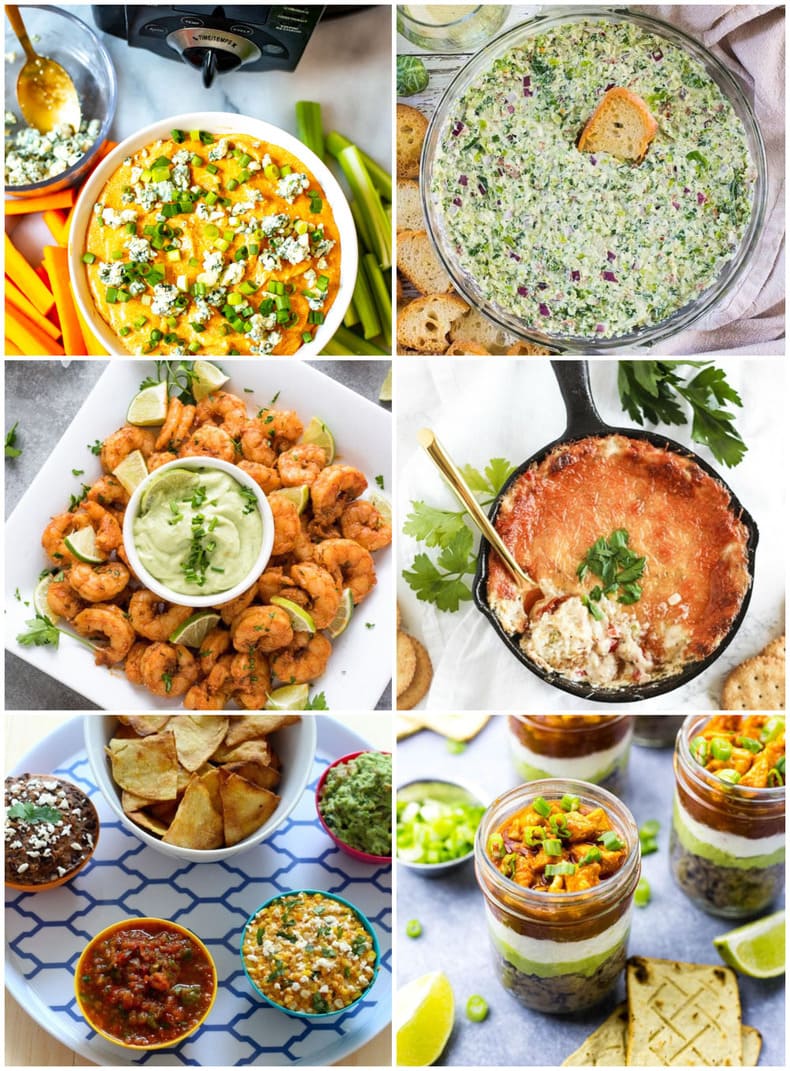 Healthy Charcuterie & Flatbread Ideas
Platters such as meat and cheese or charcuterie boards are super easy to throw together, and you can also put together marinated olives and other antipasto. Similarly, flatbreads and pizzas allow you to customize toppings so there's something for everyone!
Skip the Ads and Get Right to the Recipes!
ZERO ADS on over 600 recipes!
Weekly Meal Plans, Grocery & Prep Lists
Bonus eBooks
Healthy Bites & Handheld Apps
These handheld ideas are so cute and perfect for people to casually grab. They're filled with protein and us healthy ingredients as vessels instead of your typical crostini.
General Healthy Starters
If you're still looking for ideas that are easy and unique, you'll be sure to find something in the general healthy starters category!
Wanna Learn How To Meal Prep?
My meal planning service, Dinner Prep Pro, removes the guesswork and helps you get dinner on the table in 15-20 minutes each night. My meal prep checklists only take 1 hour each week!