These are the 25+ Best Leftover Turkey Recipes. They're a great way to use up that extra turkey from Thanksgiving or Christmas!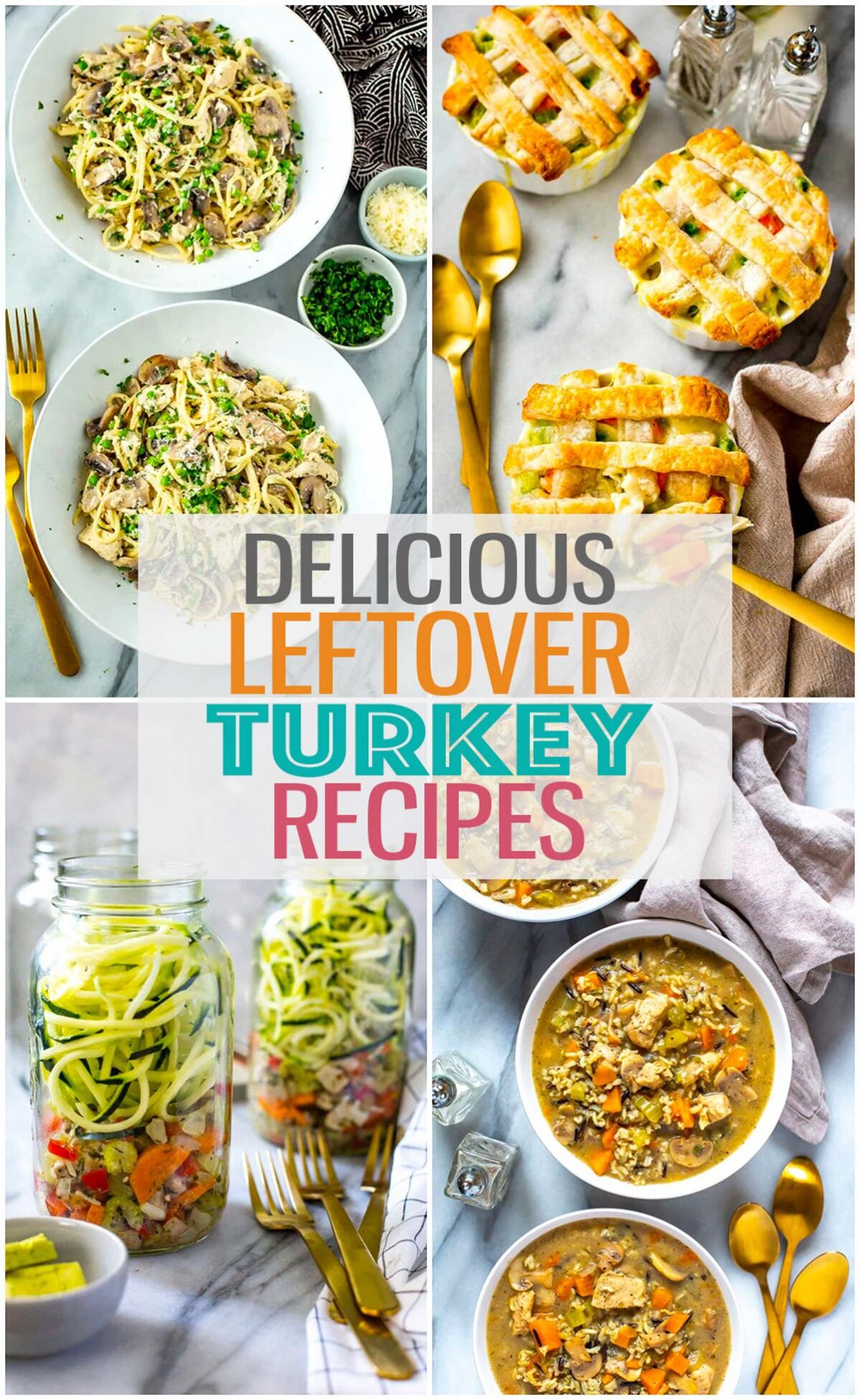 Leftover Turkey Recipes
Leftover turkey can be a big problem when you no longer have a giant holiday crowd to help you eat it (check out my top Thanksgiving recipes here). You could just freeze any leftover turkey to save for future meals, or you could try some of these awesome leftover turkey recipes to help you make sure that nothing goes to waste!
There are so many creative ways to use turkey leftovers – you can turn your them into everything from turkey soup to pot pies, casserole, chili, pasta and more.
Frequently Asked Questions
Comfort Food Recipes
One of the best ways to use up those turkey leftovers is to create comfort food like pot pies! Try a classic casserole to a unique take on nachos.
Sandwiches, Wraps & Breads
Looking for an easy way to use up leftover turkey? Throw it in a sandwich or wrap! It also makes a great pizza topping, too.
Soups & Salads
If you want a lighter meal after indulging in all your holiday favourites, make these soups or salads! They are excellent healthy lunch ideas that you can bring to work.
Pasta & Noodle Dishes
Leftover turkey is an excellent addition to any of these pasta and noodle recipes! They're a great way to switch things up if you're tired of the same old boring leftovers.