These Mason Jar Recipes are perfect for meal prep! Make everything from overnight oat jars and smoothies to soups and salads.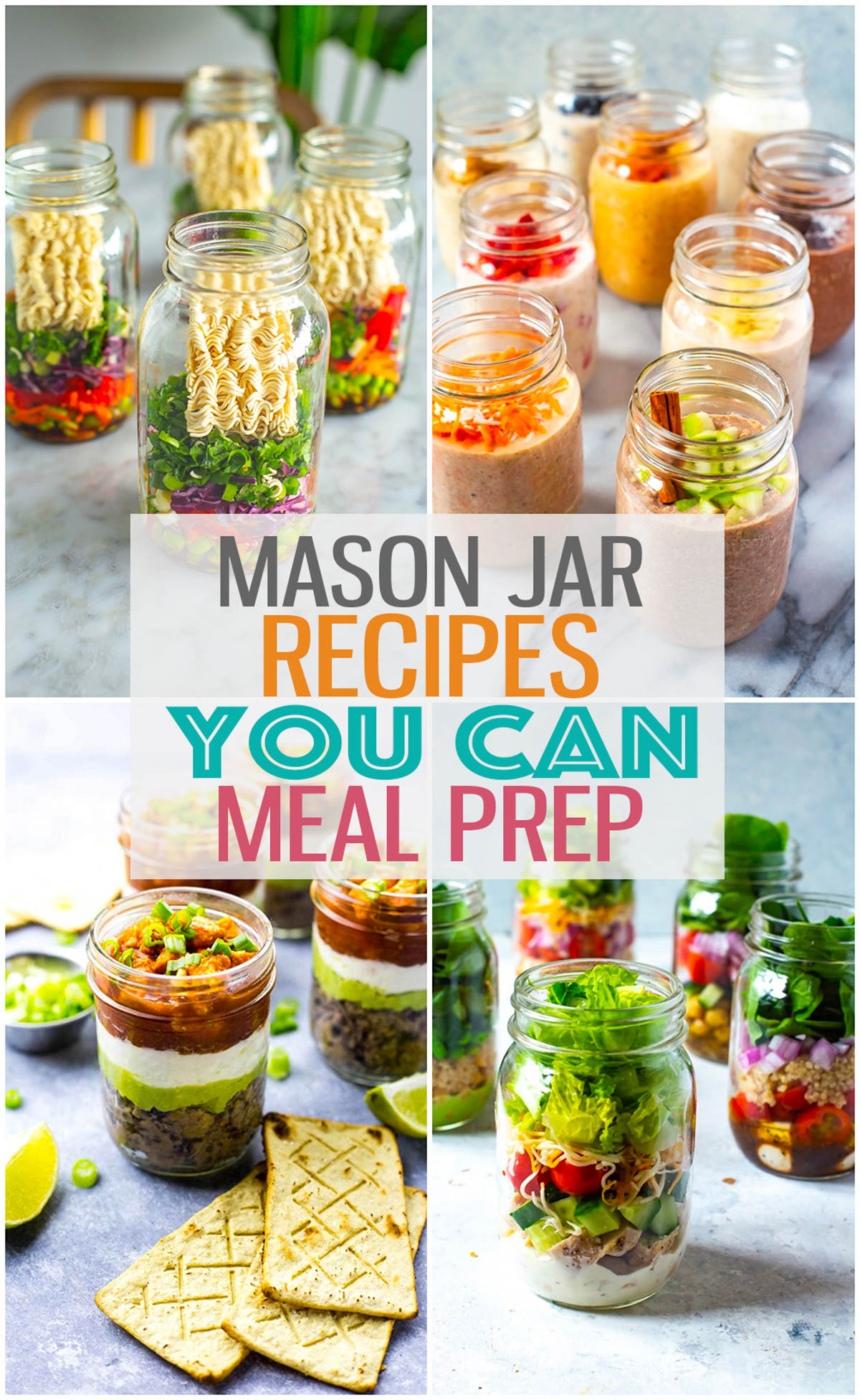 The Best Mason Jar Recipes
Mason jars are one of my top meal prep hacks! They're easy to store and transport, and they keep your food fresh for days. Plus, if you're making a salad or soup, they're a great way to keep your ingredients separate until you're ready to eat. From healthy mason jar salad recipes to comforting soups and overnight oats, I rounded up my favourite mason jar meal prep recipes that you're going to want to add to your weekly rotation.
Breakfasts
These grab and go breakfast ideas are fantastic for busy mornings! Try overnight oats, parfaits and even a microwave breakfast scramble.
Snacks
If you want to make a healthy snack that's pack, consider these mason jar recipes! Make everything from protein shakes and smoothies to savoury dip jars!
Salads
Mason jars are my favourite way to store salads! The ingredients don't get soggy and they seem to last forever in the fridge. Try these recipes if you want some ideas.
Soups, Noodles & More!
Lunch doesn't have to take up a lot of space in your work or school bag. These recipes are easy to make and even easier to store!