These are the Best Chicken Breast Recipes on the Internet! Make these easy and healthy staples for weeknight dinners or meal prep lunches.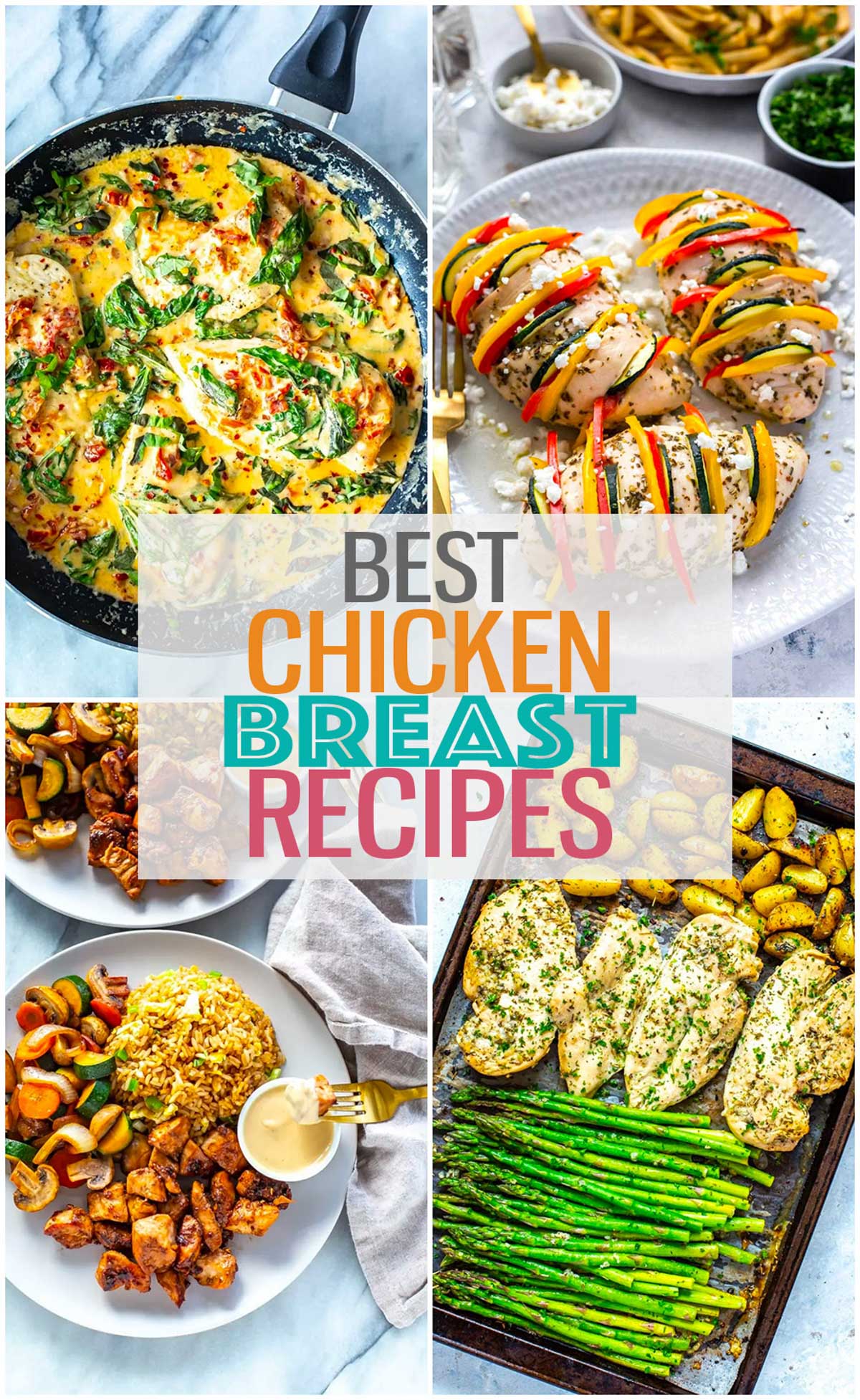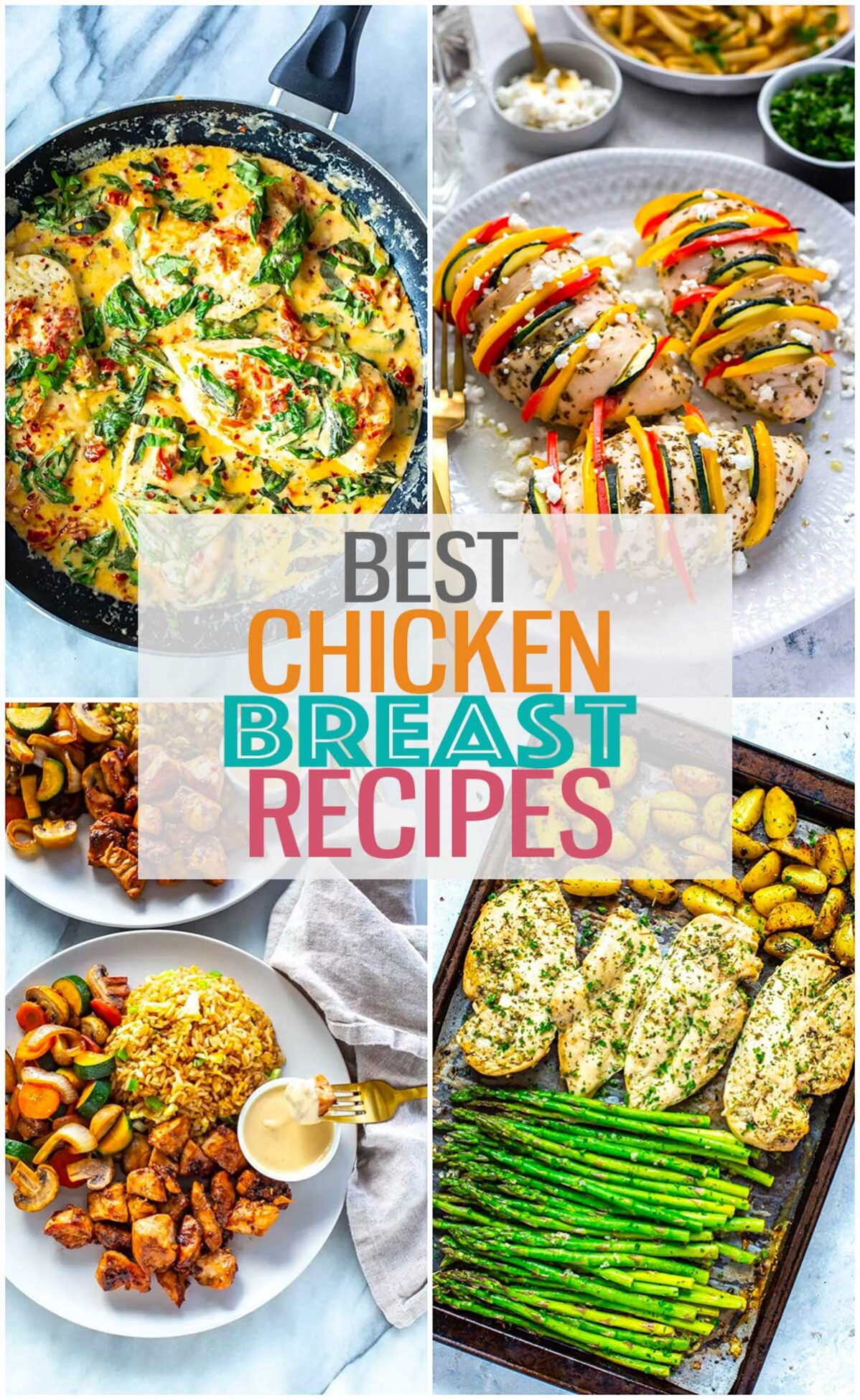 Chicken Breast Recipes
Chicken breasts are anything but boring! There are so many things you can do with this healthy and lean protein option, from stuffing it with delicious fillings to shredding it for tacos and cooking it on a sheet pan for an easy dinner idea. I rounded up some of my favourite chicken breast recipes you're sure to love that are healthy, filling and delicious.
And if you're ever willing to switch things up, try these healthy and delicious chicken thigh recipes or the best chicken meal prep ideas!
Stuffed Chicken Breasts
Want to impress someone? These stuffed chicken breasts are packed with flavour and look fantastic, too!
Hasselback Chicken
This has to be one of my favourite ways to prepare chicken breasts! These recipes are easier than they look – just slice slits into some chicken breasts and stuff with veggies, cheese, and the like.
Skillet Dinners
These recipes come together in a skillet which means less dishes! Who wouldn't want that after a busy work day?
Sheet Pan Recipes
Sheet pan meals are a favourite! Just dice up chicken breasts, toss them with some veggies and seasonings, and dinner is served!
Instant Pot or Crockpot Recipes
Don't have a lot of time? Try these Instant Pot or crockpot recipes for hands-off cooking. They're super easy to assemble and give you the juiciest chicken.