These are the BEST chicken meal prep ideas on the internet! Make meal prep bowls, wraps, meatballs and more for easy, healthy lunches.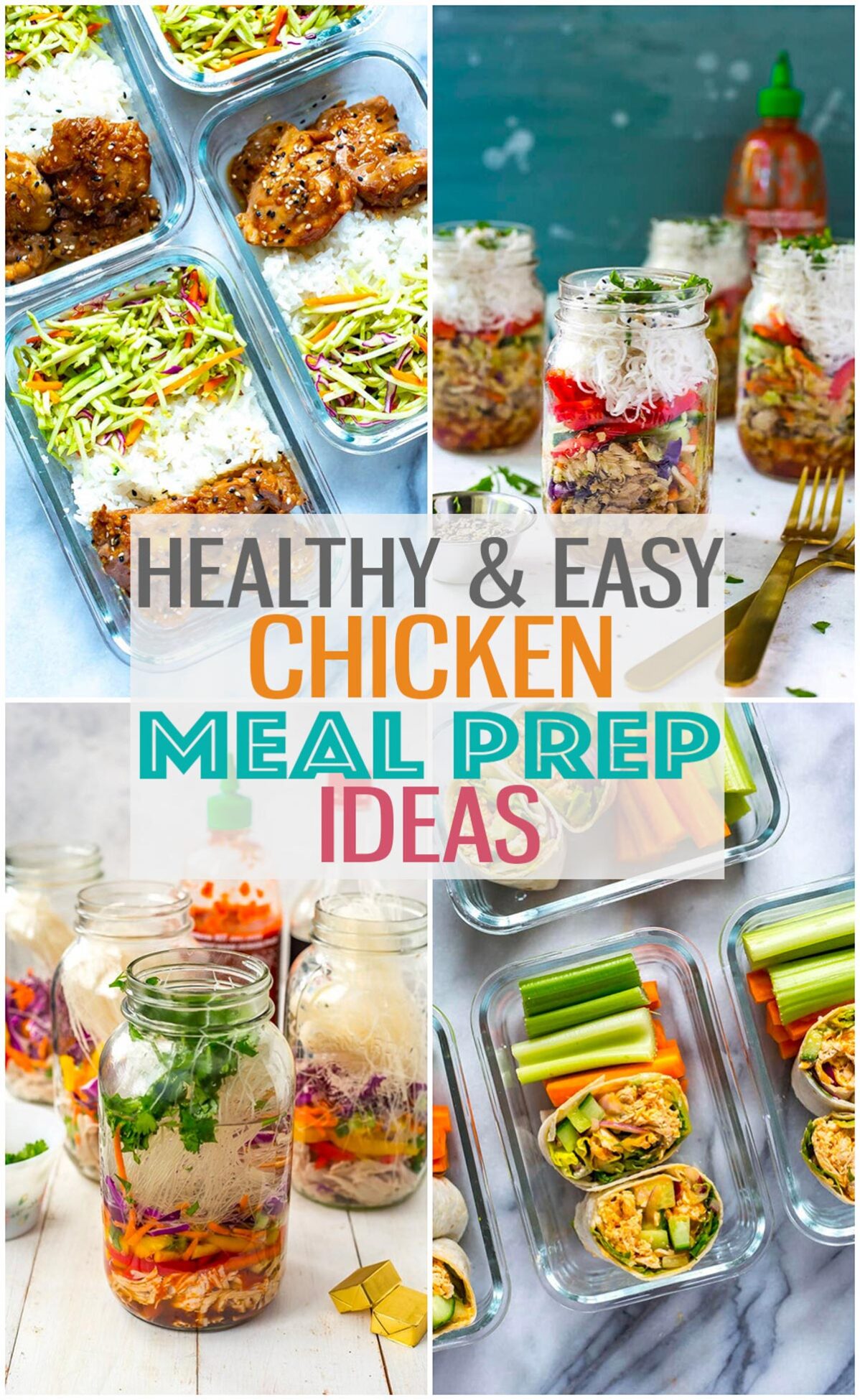 Chicken Meal Prep Ideas
Looking for some chicken meal prep ideas to add to your weekly line up? I rounded up some of my favourite recipes that are delicious and healthy – you'll save a ton of time by prepping them at the beginning of the week for easy lunches and dinners. From wraps to stir fries and soups, these meal prep chicken recipes have something for everyone!
Looking for dinner recipes instead? You'll love these chicken dinner ideas!
Chicken Breast Recipes
Whether you're making meal prep bowls or mason jar instant noodles, you'll love these chicken breast recipes! They are perfect for lunches. Discover more of my favourite chicken breast recipes here.
Chicken Thigh Recipes
Chicken thighs may not be as popular as chicken breasts, but I always love how juicy they are! Try these meal prep ideas to see what I mean. I've got more healthy and delicious chicken thigh recipes here.
Ground Chicken Recipes
Ground chicken is often a cheaper way to get some protein into your meals. Try these recipes and make delicious meatballs, spring roll jars and more! Check out more ground chicken recipes here.