Want more protein in your diet? These Easy High Protein Snack Recipes have you covered – meal prep them for whenever hunger strikes!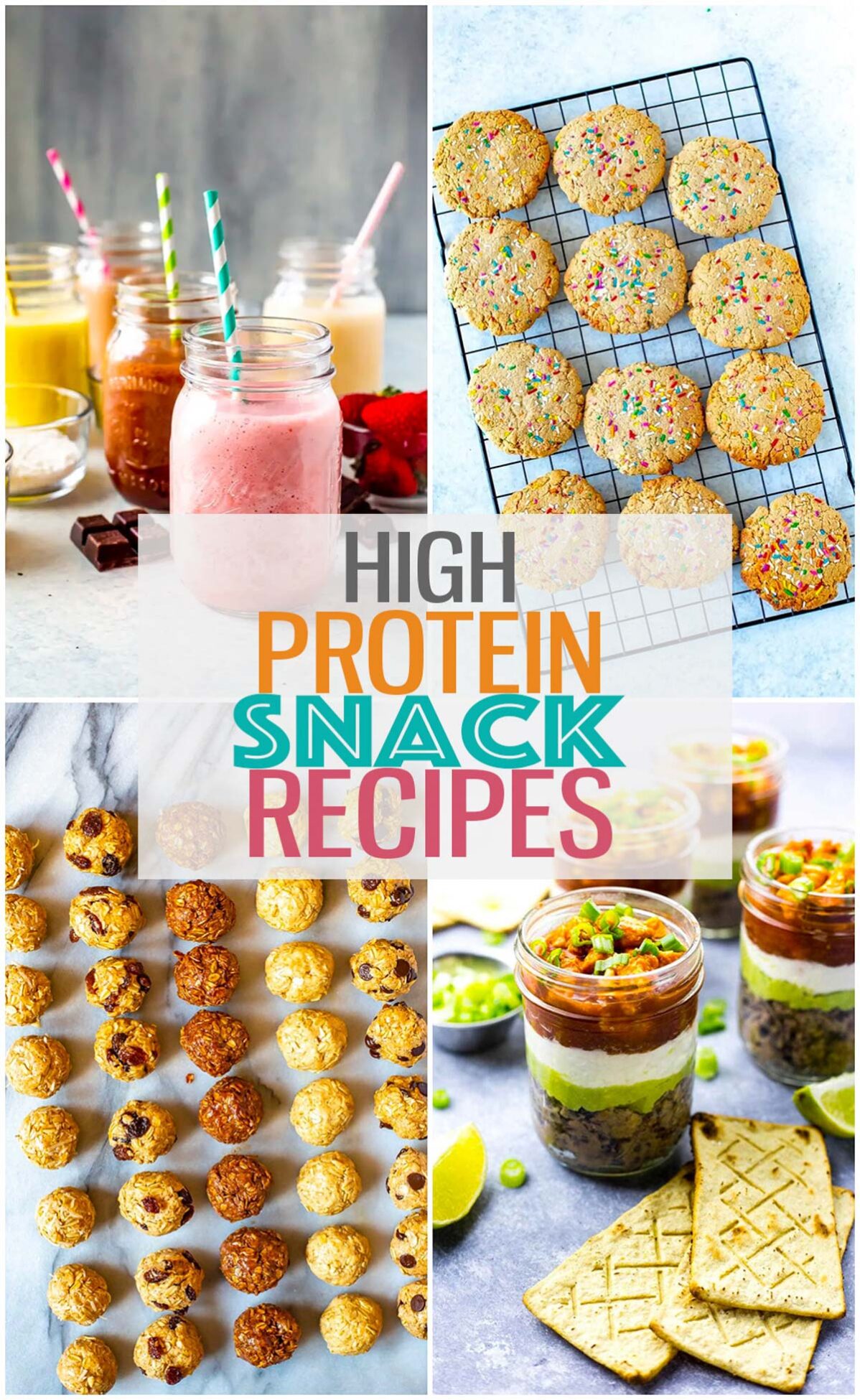 High Protein Snacks
Need a snack that's super healthy and will keep you feeling full for longer? These high protein snacks are where it's at! Protein is an essential nutrient that will keep your body energized and helps your body store nutrients. All these recipes below are high in protein and are super easy to make. You can even prep a lot of them ahead of time, so you've got high-protein snacks ready to go whenever you need them.
Shakes, Smoothies, Puddings, and Oats
These recipes can all double as meal prep breakfasts for the week! They're easy to prepare ahead of time and will keep you feeling full for hours.
Protein Bites, Cookies, and Bars
These are the perfect bite-sized snacks to bring to the office or on road trips. Make a big batch and you'll be covered for the entire week.
For Entertaining
Whether you're throwing a party or it's game day, these recipes are perfect for friends and family! Everyone will be impressed you made them yourself.