These are the best ground chicken recipes on the internet! Use this lean protein to make healthy meatballs, tacos, soups, chilis, and more.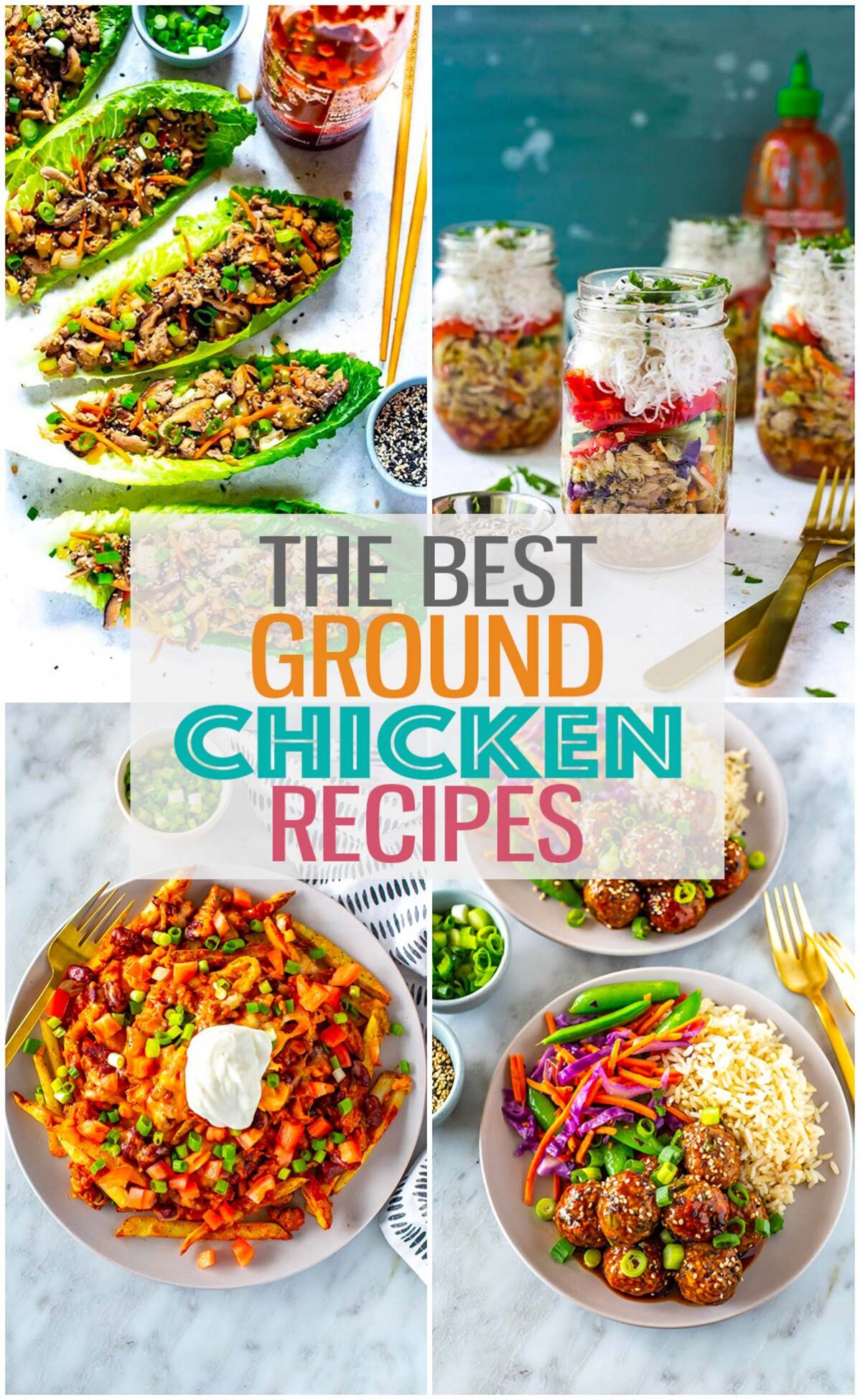 Ground Chicken Recipes
There are tons of amazing and delicious recipes for ground chicken you can try. It's a leaner alternative to other ground meats and is super versatile. I rounded up some of my favourite ground chicken recipes for you to try, ranging from meatballs to stuffed peppers, burgers, soups and more. It's a perfect substitute for ground beef or pork!
Family Favourites
Looking for healthy weeknight dinner or easy breakfast? These recipes are family favourites lightened up with ground chicken instead of pork or beef.
Skillet Meals
These skillet meals are super fast to make! They're going to be a part of your rotation. Try everything from a stir fry to a healthier hamburger helper.
Meatballs
Tasty and juicy meatballs aren't just made of ground beef! These ground chicken meatballs recipes are delicious and perfect for meal prepping.
Wraps & Burgers
These wraps and burgers are some of my favourite ground chicken recipes! Ditch the bun and use lettuce to make them low carb.
Soups & Chilis
If you're craving comfort food, try these yummy soups and chilis. They're the best meal when it's cold and chilly out!
Tacos
Taco Tuesday or not, you need to try these variations on ground chicken tacos! These dishes are real crowd-pleasers and great for family dinners or potlucks with friends.