These Valentine's Day recipes are perfect for date nights or potlucks – make everything from sweet treats to indulgent entrees.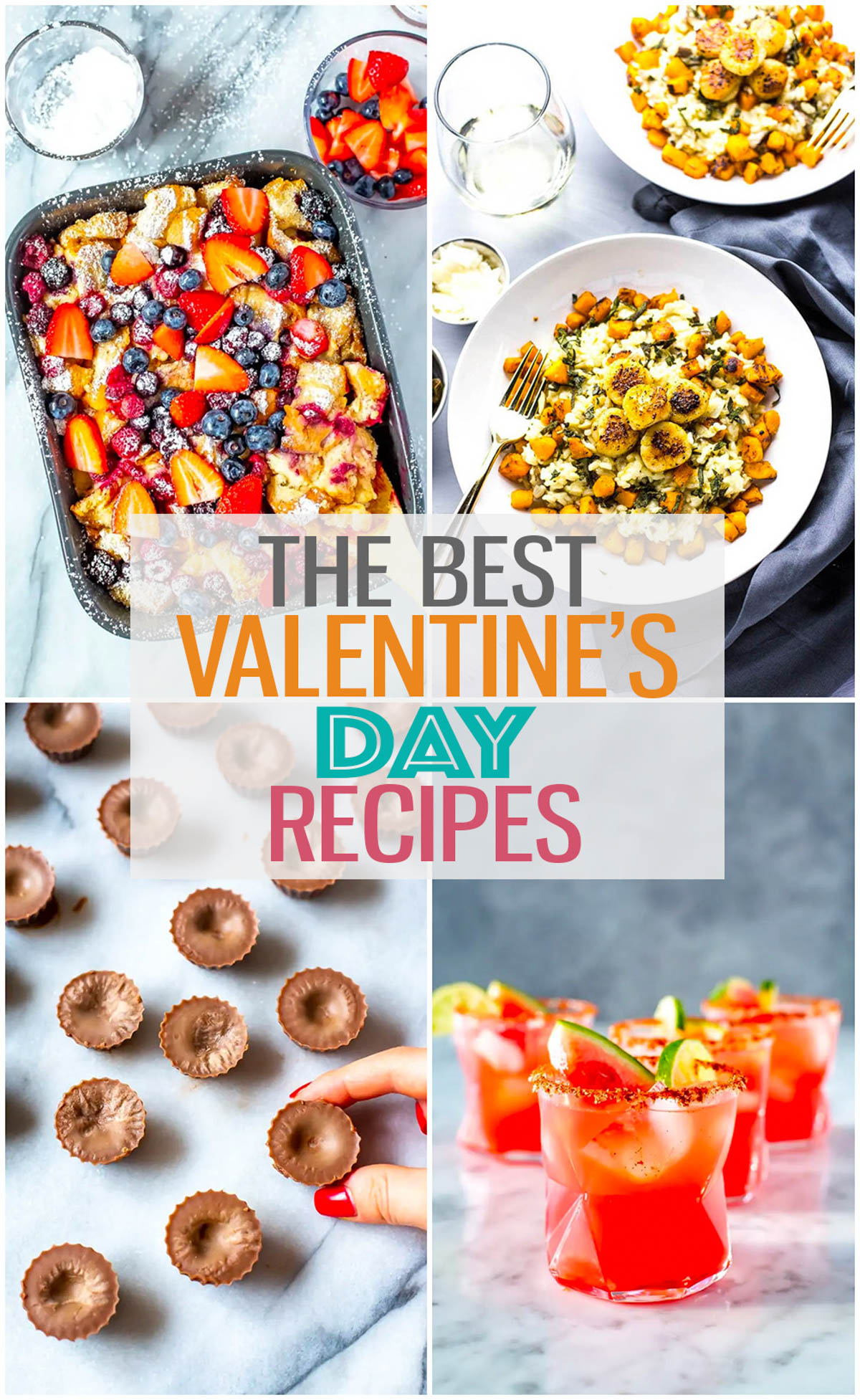 Valentine's Day Recipes
Valentine's Day is one of my favourite holidays of the year – I love getting dressed up, decorating with the red and pink hearts and eating out-of-this-world delicious food! From the treats to the entrees, there are so many tasty options to choose from.
I compiled some of my favourite Valentine's Day recipes including mouthwatering desserts, signature cocktails and elevated entrees that will make February 14 extra special. Whether you're looking for cute Valentine's Day recipes for your sweetheart or ideas for a Valentine's Day potluck, these recipes have you covered!
Valentine's Day Cookie Recipes
Sugar and spice and everything nice – these cute cookies are way better than the dry ones you buy from the grocery store. Whip up a batch for your sweetie, your girlfriends or your fam!
Romantic Dinner Recipes
Forget the noisy restaurant – cook an indulgent meal at home together. These dinner recipes plus some candles and music… it'll be your most romantic date night yet! Want even more ideas? I've got a whole other list of romantic dinner recipes on the blog!
Valentine's Day Dessert Recipes
It wouldn't be February 14 without some decadent desserts. These mouthwatering recipes will show just how much you care. Make a big batch for a potluck—everyone will adore them!
Valentine's Day Cocktails
Cheers to love with these Valentine's Day cocktails! Whether you're planning a romantic evening or a Galentine's with your girls, you'll love these delicious drinks.
Healthy Valentine's Day Recipes
Just because it's Valentine's Day, doesn't mean you can't still be healthy (although you definitely deserve to treat yourself).