These 17 Delicious Leftover Turkey Recipes are the perfect ways to use up that extra turkey from Thanksgiving or Christmas.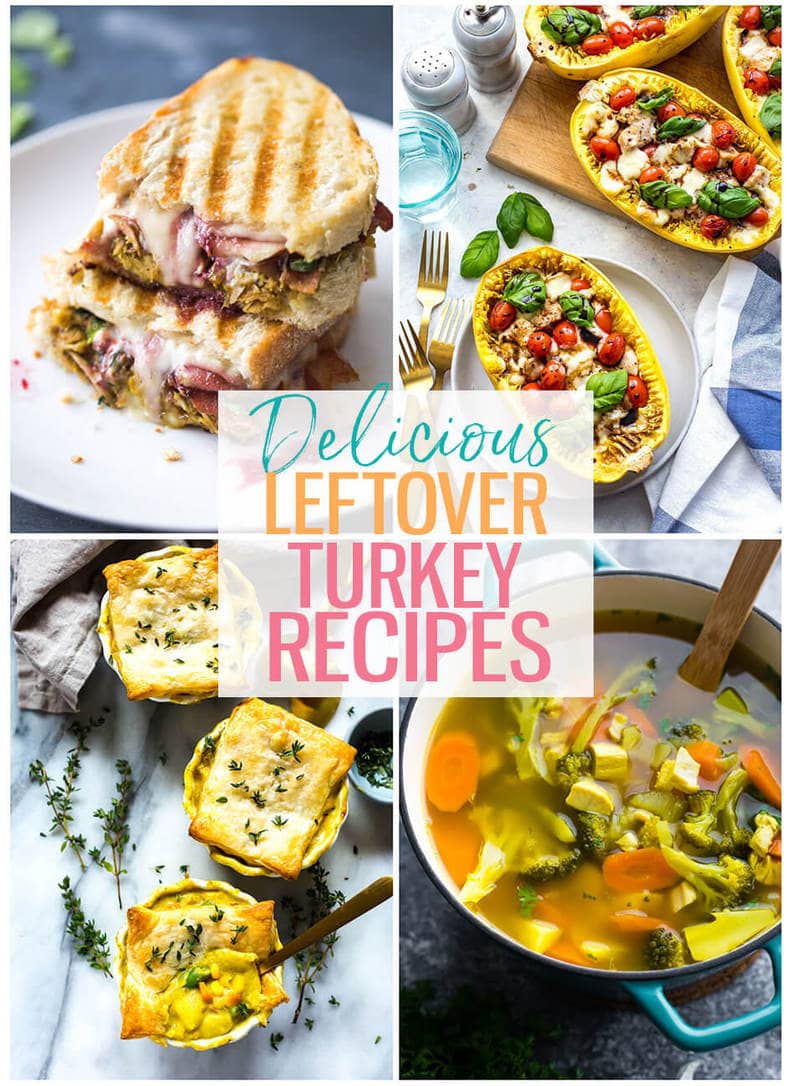 What To Do With Leftover Turkey
Leftover turkey (or roast chicken) can be a big problem when you no longer have a giant holiday crowd to help you eat it. You could just freeze any leftover turkey to save for future meals, or you could try some of these awesome leftover turkey recipes to help you make sure nothing goes to waste!
There are so many creative ways to use leftover turkey – everything from leftover turkey soup to pot pies, leftover turkey casserole, leftover turkey chili, turkey pasta and more! This round up of leftover turkey recipes will help give you some holiday leftover ideas so that you never have to worry about too much food ever again!
How long is leftover turkey good for you might ask?
How long do you have to use leftovers?
Just make sure that you use it up in these recipes within the first five days if you are going to repurpose your turkey leftovers – if not, you can throw it in a Ziploc bag in the freezer up to 3 months or so – just make sure you come back to this post so you have more ideas on what to make next time you're looking to use up some holiday leftovers!
Freezing leftover turkey
If you can't use up that leftover turkey within 5 days, then you can always freeze it in glass containers with lids, or in freezer bags. Make sure you defrost in the fridge overnight or sprinkle some water overtop and microwave for 5-6 minutes from frozen when reheating.
You can then use the leftover turkey in these recipes below – you have up to 3 months to eat those leftovers so freezing provides some more flexibility.
Mini Chicken Curry Pot Pies via The Girl on Bloor (sub in turkey for chicken!)
Turkey Tettrazini via She Wears Many Hats
Spiralized Zucchini Chicken Noodle Soup Jars via The Girl on Bloor
Loaded Turkey Panini via Pinch of Yum
Leftover Chicken Teriyaki Stir Fry Noodles via Kids Eats by Shanai
Leftover Turkey Detox Soup via Sweet Peas and Saffron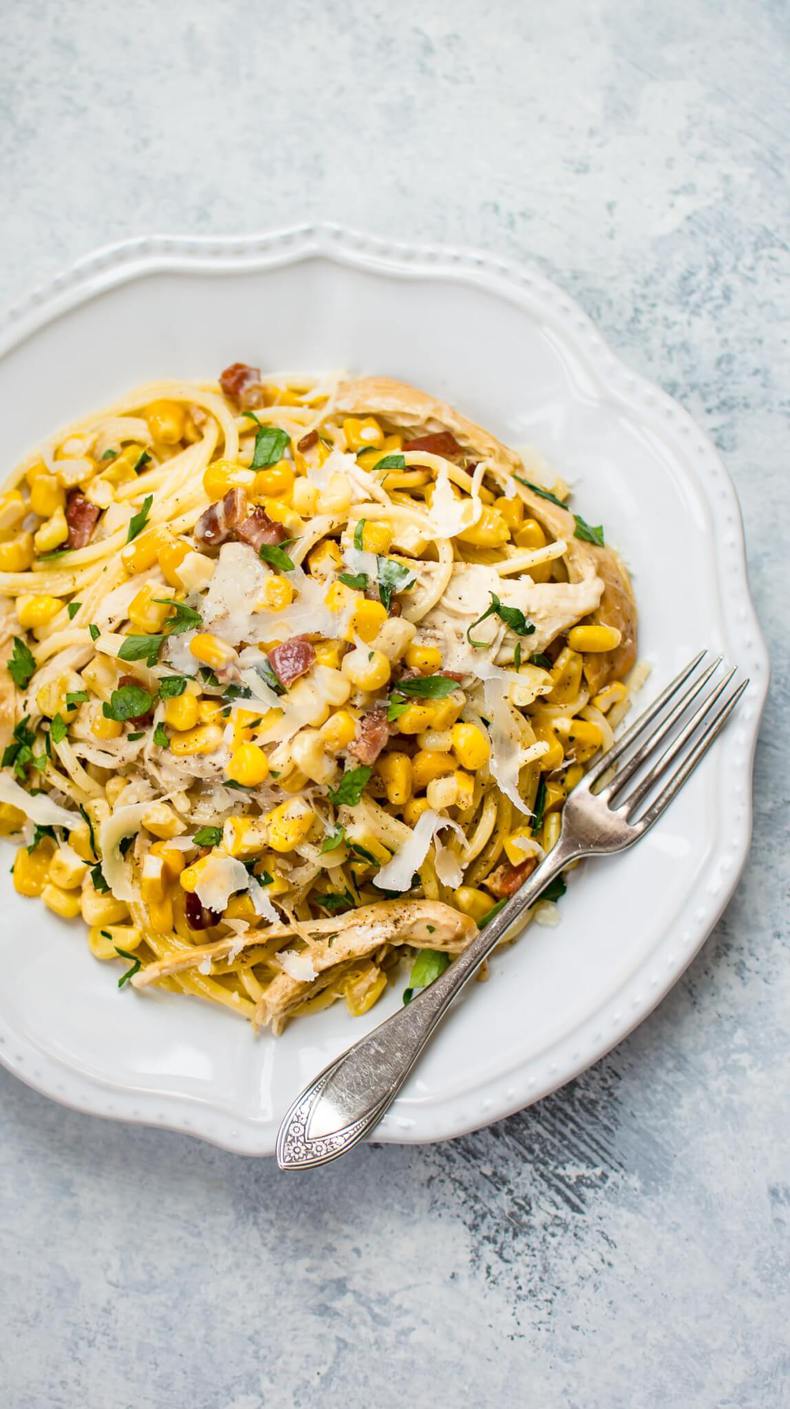 Leftover Turkey Pasta via Salt and Lavender
Sundried Tomato Turkey Roll Ups via Fit Foodie Finds
Turkey Lasagna via Ambitious Kitchen
Caprese Spaghetti Squash via The Girl on Bloor (use leftover turkey instead of cooking up fresh chicken)