These 15 Delicious Butternut Squash Recipes are so creative and perfect for fall! With everything from pastas to pizza, curries and breakfast ideas, you'll have no trouble using up this staple autumn ingredient.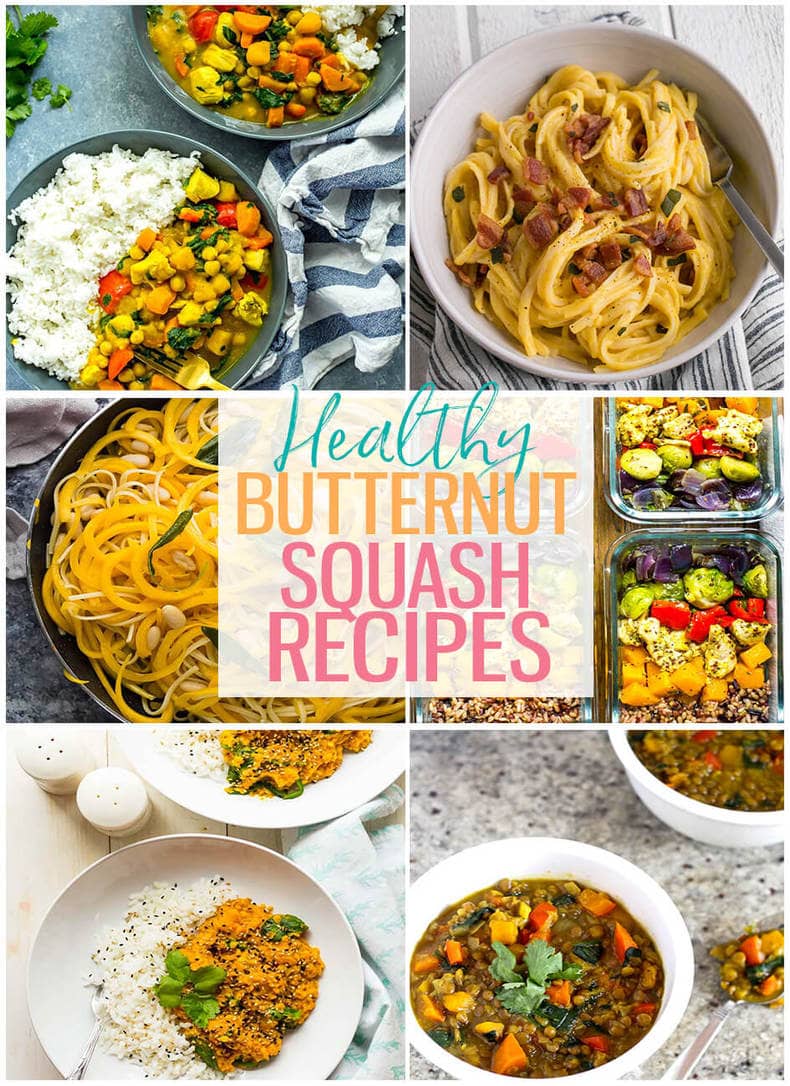 Butternut squash is a quintessential fall ingredient that is also super versatile and can be used in just about any recipe! Bring earthy fall flavours to a variety of your favourite dishes, and enjoy this vegetable right at its peak with some of these creative ways to use butternut squash in your weeknight cooking!
These Healthy, Delicious Butternut Squash Recipes are a great way to switch up your weekly meal plan so that it's geared to the flavours of the season – the recipes included in this butternut squash round up are wholesome and delicious, and include everything from pastas to curries, soups and salads and even pizza.
And being the meal prepper that I am you know that there are also a couple of options you can batch cook so that you're completely set for the work week, including my fall harvest bowls with wild rice along with a slow cooker lentil dal and a hearty curried butternut squash stew.
No matter how you prefer to eat it, these butternut squash recipes will get you into the swing of the fall season in the most delicious way! The only dilemma will be deciding what to try first!
And in case you're in need of some meal prep tools to get you started, here are my staples:
Baked Ravioli with Butternut Squash via Sweet Peas & Saffron
Butternut Squash and Breakfast Sausage Skillet via Fit Foodie Finds
One Pot Butternut Squash Chicken Curry via The Girl on Bloor
Butternut Squash Nachos via Green Healthy Cooking
Butternut Squash Carbonara via My Kitchen Love
Meal Prep Butternut Squash Harvest Bowls via The Girl on Bloor
Garlic Parmesan Butternut Squash via Garden in the Kitchen
Butternut Squash Noodles with Sage via Sweet Peas and Saffron
Roasted Butternut Squash Tacos via Cookie and Kate
Curried Butternut Squash Soup via The Girl on Bloor
Roasted Butternut Squash Spinach Salad via Salt and Lavender
Butternut Squash Pizza via The Endless Meal
Slow Cooker Butternut Squash Lentil Dal via The Girl on Bloor
Butternut Squash Ravioli with Kale Pesto via Pinch of Yum
Butternut Squash Green Chili Chicken Soup via Ambitious Kitchen