These Healthy Thanksgiving Recipes include all your holiday faves. Enjoy the delicious flavours you crave without all the extra calories!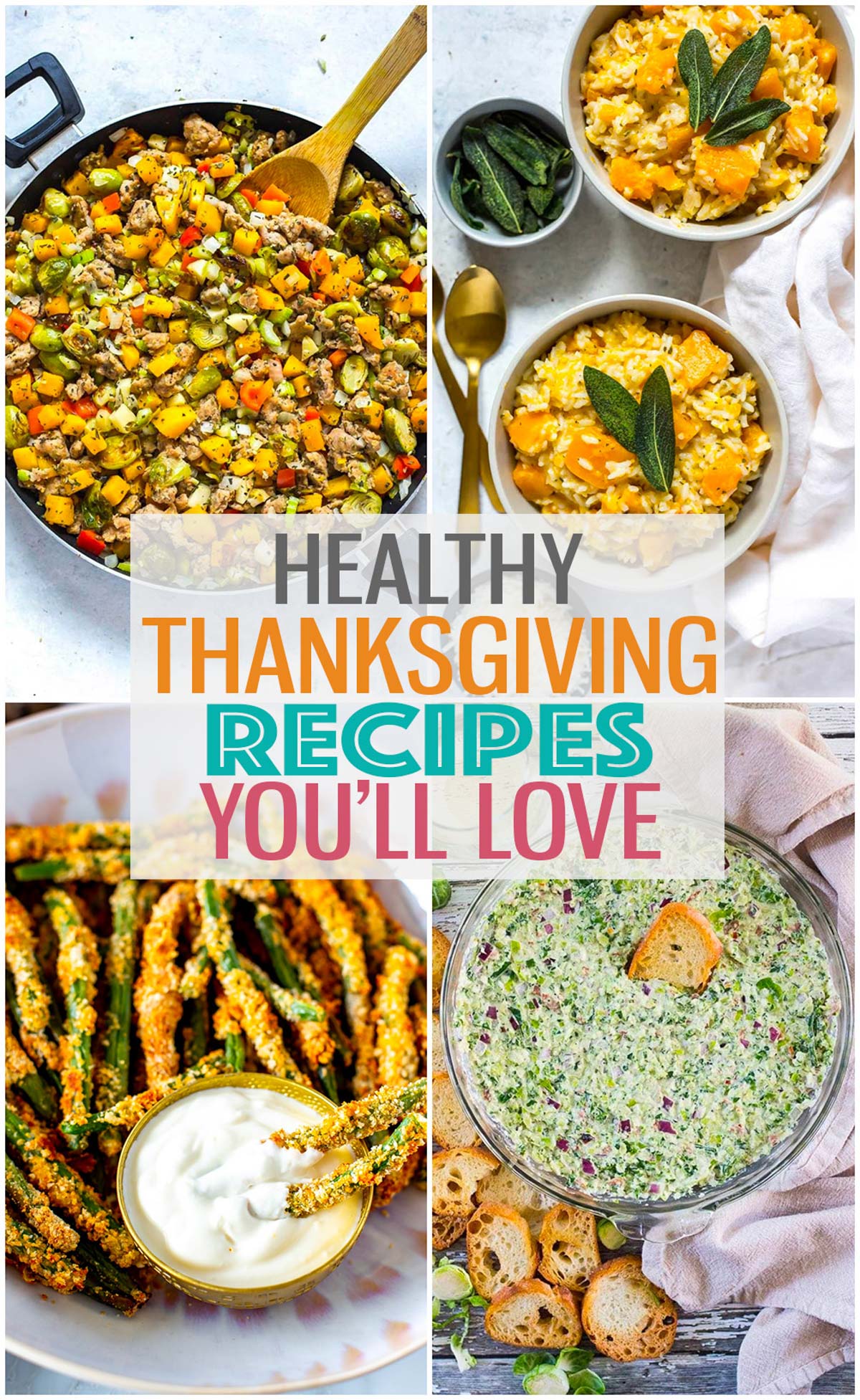 Healthy Thanksgiving Recipes
The holiday season is full of delicious food and treats – but that doesn't mean you have to go overboard and eat a bunch of unhealthy and calorie-heavy foods! There are plenty of ways you can still enjoy all of your favourite flavours without the post-dinner guilt.
Thanksgiving is one of those holidays where it can be difficult to eat healthy, but lucky for you, I rounded up some of my favourite healthy Thanksgiving recipes. They include everything from a classic turkey to mashed potatoes and even pumpkin pie! You can look forward to all the traditional holiday comfort foods you're craving without a ton of fat or calories.
Frequently Asked Questions
Healthy Thanksgiving Appetizers
Pair any of these healthy appetizers with a holiday cocktail or family-friendly Thanksgiving drinks. Don't fill up on them though, the best is yet to come!
Thanksgiving Side Dishes
These healthy Thanksgiving sides cover all of the bases. Make your faves, from healthy mashed potatoes to gluten free stuffing and dinner rolls, or healthy salads and veggies. Looking for even more ideas? See all of the best easy and healthy Thanksgiving side dish recipes!
Healthy Turkey Recipes
When you want to keep things healthier for your holiday bird, white meat is always your best bet. It's lower in fat and calories than the dark meat. The crispy skin can be a danger zone, but if you really want some, indulge in a small piece and then walk it off after dinner.
Healthy Thanksgiving Desserts
A holiday dinner just isn't complete without a little something sweet. Take the guesswork out of deciding what to serve by offering any (or all!) of these healthier dessert options.