These Seared Scallop Tacos with Pineapple Salsa are served on corn tortillas with pickled red onions and a delicious cabbage slaw.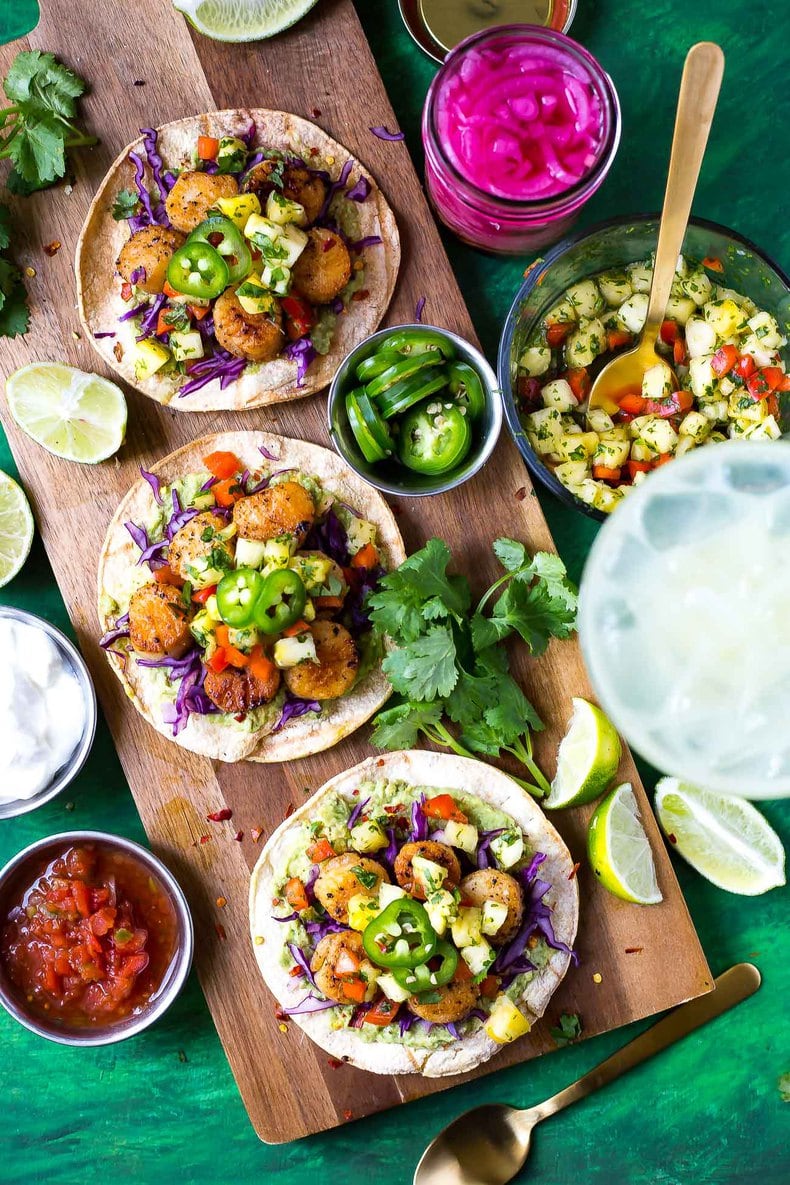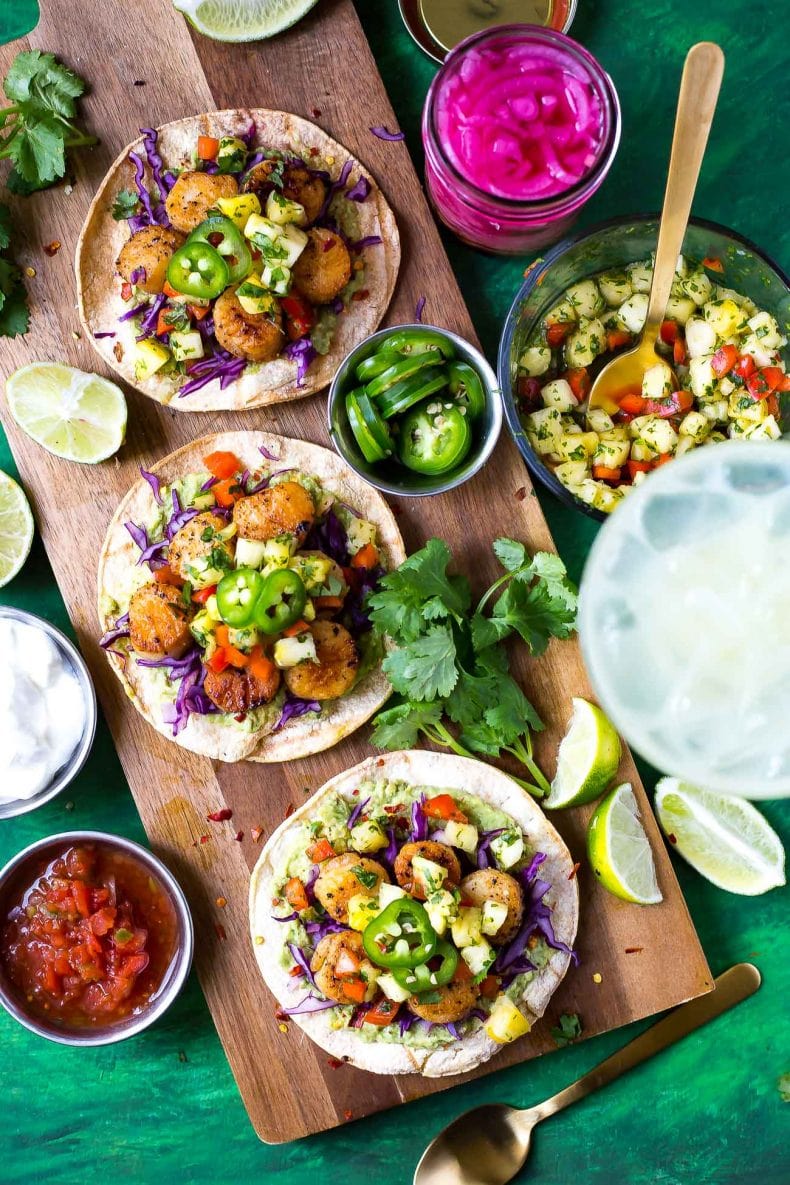 We're having a party this Thursday, and that party involves Seared Scallop Tacos with Pineapple Salsa.
Yep, I'm changing it up a little this week and publishing on a Thursday because tomorrow is Good Friday and I know everybody will be taking some time off to rest and relax with friends and family! But I'm also thinking of switching my Friday recipes to Thursdays in general and adding in a weekly meal plan on Fridays. Who would be down for that?!
Anywho, let's talk a little bit more about my taco obsession. I mean, when am I ever not eating Mexican food? And can you tell I'm more than a bit eager to post a Cinco de Mayo themed recipe when we haven't even gotten past Easter yet?
I'm dying at all the deliciousness in this recipe, particularly the pineapple salsa and guacamole. Not to mention, seared scallops are LIFE.
I don't know what your college experience was like, but every Thursday was party time for me and the girls. There was this infamous, kinda run-down bar that was known for letting people in underage – as long as you had your fake ID ready you were good.
I have a couple funny stories about fake IDs that you should probably know about before we get into how amazing these Seared Scallop Tacos are though.
I paid for my first fake ID from the basement of this sketchy store along Yonge Street in downtown Toronto – if you've ever visited the city and been to Yonge St then you know that it's the longest street in the city (in fact, it stretches all the way to another municipality if you take it all the way north) and it definitely goes through a transformation as you drive along it. Uptown, Yonge is quite quaint – not unlike a street in another small, charming town in Southern Ontario.
But as you cross past Bloor Street on Yonge (basically, the other main artery in Toronto and the intersection where I lived for 4 years – HELLO, Girl on BLOOR over here!), the street starts to get a little shady. You run into a bunch of shelters, and some of the buildings haven't been reno'd in years. There are shops that sell "hemp products" and stripper shoes (I kid you not!), along with these random cheap clothing, shoe and perfume stores that sell knock offs.
Anyway, it makes for an interesting drive. Or walk…?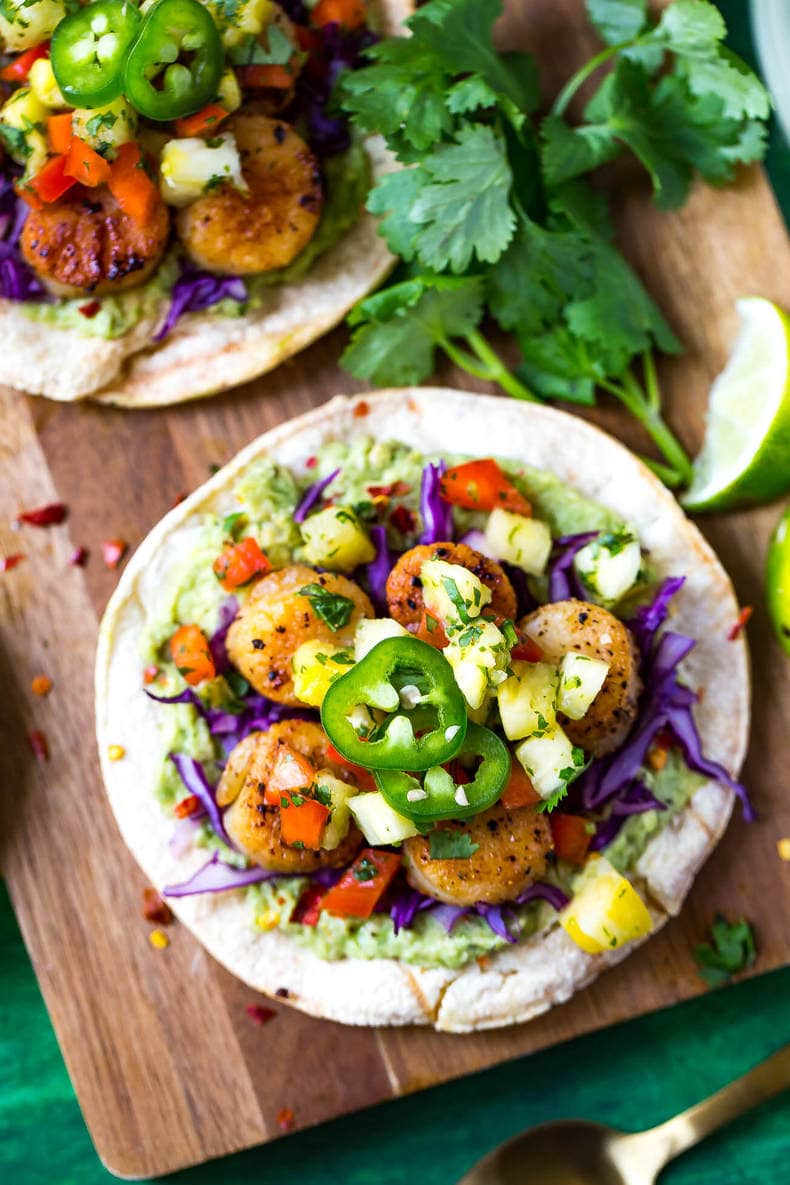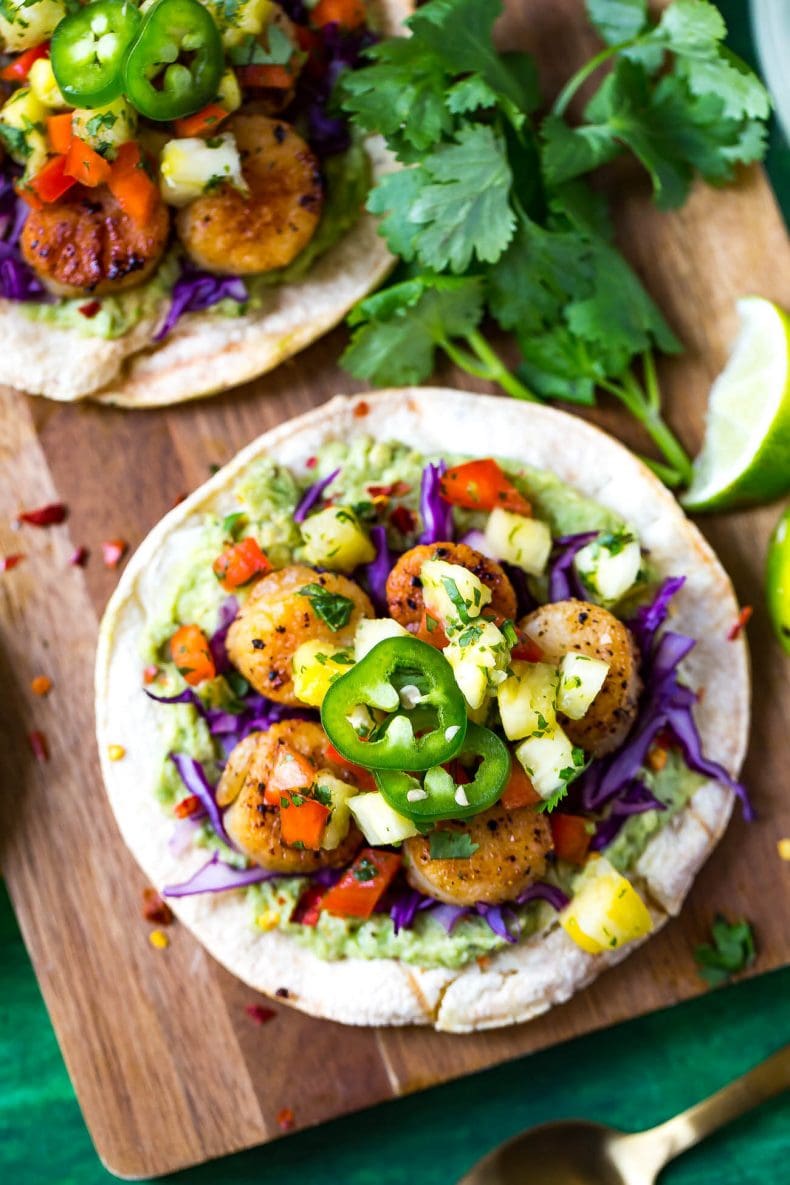 Being the kid I was at 18 and new to the city, I kind of niavely took a trip down Yonge to look for a fake ID. All I knew was that I heard there were a few shops that could manufacture them near the largest mall in the downtown area, the Eaton Centre.
About 20 minutes and $40 later, I was out the door with my new ID. It had my name and picture on it, and I think it was a Nebraska driver's licence LOL. Soon after that it was confiscated by a local bar and then I was back to square one, although it worked at this student pub plenty of times before I had it seized. Finally, after talking to some friends I got another hook up: somebody's older sister was giving away her expired licence and soon after, it landed in my hands.?
The catch?
This girl looked NOTHING like me. She was literally blonde with shorter hair, bright blue eyes and definitely larger than me – not fat or anything close to it but clearly not some little 5 foot nothing girl who weighed 115lbs. This girl was tall, and clearly went to the gym. With my super long brown hair and green eyes, I thought I was screwed.?
Yet Thursday night rolled around, and here I was getting back into this infamous student bar. I'm not going to name names because the place has already shut down and has sadly been converted into a drugstore. But anyone reading this who went to the University of Toronto or Ryerson probably knows exactly the place I'm talking about! Don't you miss those drunken good times?!??
Well, real adult parties are a little less crazy than the Thursday nights of my student past. I'm often working from 8am to 7pm these days, and then because I work from home I have trouble transitioning from work to home so I find I have to go to the gym in order to actually, you know, STOP WORKING.
My idea of fun now on a Thursday night is sitting down to watch "Shondaland" on ABC – I'm talkin' a marathon of Grey's Anatomy, Scandal and How to Get Away With Murder. ?? Or The Catch. I am LOVING Shonda Rhimes' new show – have you seen it yet?!
If I'm lucky, I sit down with a glass of wine, have some late night eats and just veg out on the couch knowing that I'm one more day to the end of the work week with just the right combination of panic and anticipation.
It's hard being an adult.
Well, Seared Scallop Tacos with Pineapple Salsa are on their way to rescue you from the boringness that is adulthood. Whip up some of these tacos and reminisce about your crazier days in your early 20s, realizing like me that at 25 you really aren't that old and YES, you deserve to have a side of Cucumber Basil Cocktails or Pineapple Margaritas to go along with this meal.?
Hey, at least they match the Pineapple Salsa in this recipe, right?
Will you be making these Seared Scallop Tacos with Pineapple Salsa? 
I'd also love to hear how you spend your Thursday evenings now. Tell me I'm not the only one who falls asleep on the couch at like 10:30 with my empty plate in my hand.
Maybe I need to start eating earlier…
If you try any of my recipes be sure to let me know on Instagram, Twitter, Facebook or in the comments – I'd love to see what you come up with!?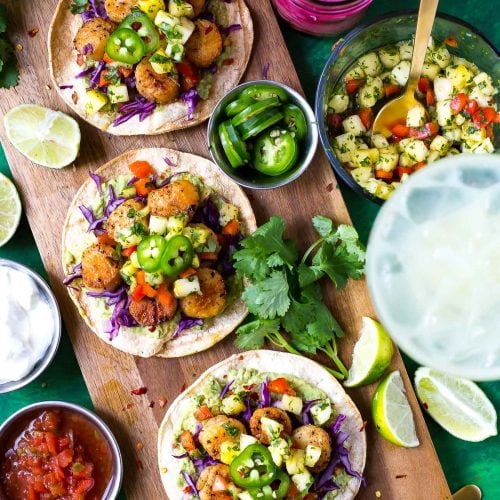 Scallop Tacos with Pineapple Salsa
These Seared Scallop Tacos with Pineapple Salsa are served on corn tortillas with pickled red onions and a delicious cabbage slaw.
Print
Pin
Rate
Ingredients
1

tbsp

olive oil

30

scallops

18

corn tortillas

2

cups

red cabbage, thinly sliced

2

fresh jalapeno peppers, sliced
Quick Guacamole
1

avocado

1

clove

garlic minced

2

tsp

lime juice

1/4

tsp

salt
Pineapple Salsa
1

cup

pineapple, diced (you can use canned, frozen or fresh - I used fresh in this recipe)

1

red pepper, diced

1

small

red onion, diced

1

tbsp

lime juice

1/3

cup

cilantro, chopped

1/2

tsp

salt
Extra toppings
Lime wedges

pickled red onions

Extra chopped cilantro

salsa

sour cream
Instructions
Make guacamole by mashing avocados and mixing all ingredients under the guacamole heading together. Mix pineapple salsa ingredients together and set aside.

Meanwhile, dry scallops using clean paper towel and season with salt and pepper. Heat olive oil in a medium-sized frying pan over high heat. Add scallops to pan once oil starts smoking, searing on either side for 1 minute (set a timer - you'll thank me later!)

While scallops are cooking, heat corn tortillas in the microwave for 1 minute or so until soft and pliable.

Remove scallops from heat onto a paper-towel lined plate. Spread each tortilla with a bit of guacamole, then top with red cabbage, scallops, pineapple salsa and other toppings. Serve and enjoy!
Nutrition
Calories:
336
kcal
|
Carbohydrates:
50
g
|
Protein:
15
g
|
Fat:
10
g
|
Saturated Fat:
2
g
|
Polyunsaturated Fat:
2
g
|
Monounsaturated Fat:
6
g
|
Trans Fat:
1
g
|
Cholesterol:
18
mg
|
Sodium:
632
mg
|
Potassium:
651
mg
|
Fiber:
9
g
|
Sugar:
7
g
|
Vitamin A:
1074
IU
|
Vitamin C:
67
mg
|
Calcium:
96
mg
|
Iron:
2
mg