These 17 Easy Low Carb Meal Prep Recipes are perfect for when you want something a little lighter – they're all meals high in protein, too!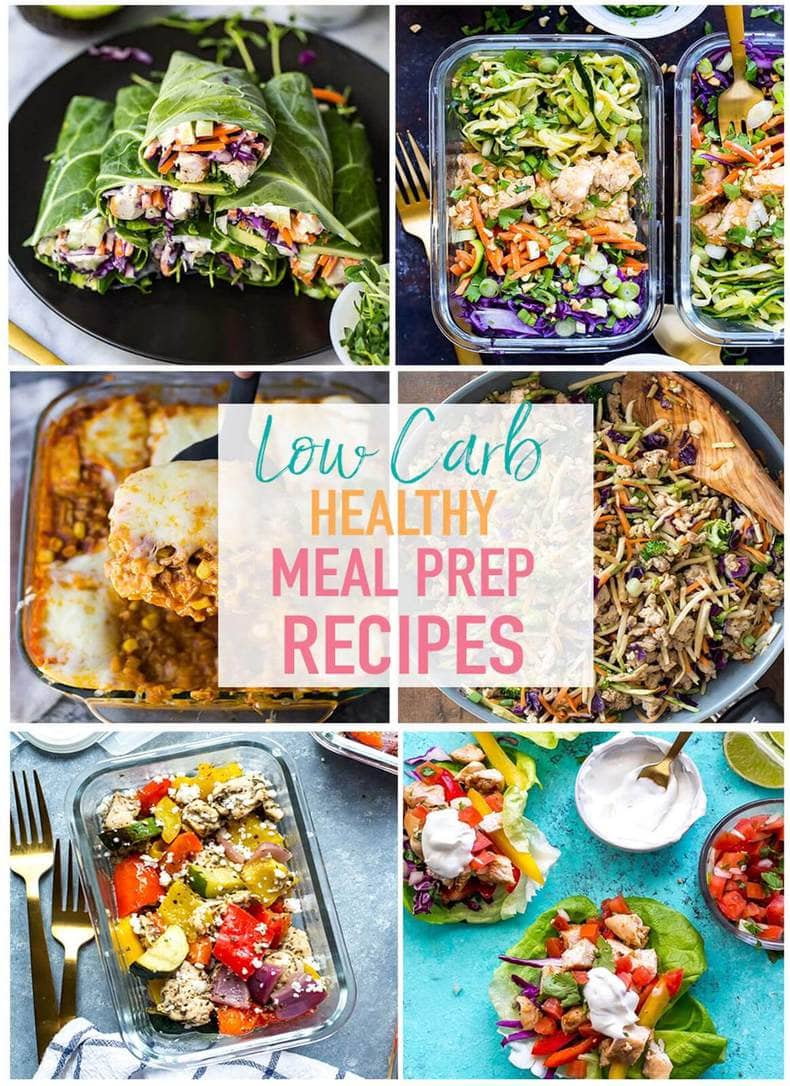 Let me tell you a little bit about these low carb diet recipes! First of all, they're super delicious, and second of all, they're super healthy! One thing I really love about low carb recipes is how creative you can get in adding extra veggies to your meals. There are so many fun ways to sub in different veggies for traditional carbs like rice and pasta so if you're craving a lighter dinner or have a gluten sensitivity, this round up of yummy low carb meal prep recipes is for you!
In this round up of low carb meal prep ideas, you'll find a little bit of everything from breakfast, lunch, dinner and even snack ideas (hello low carb, gluten free energy balls!) so you can rest easy knowing that you can pick and choose some delicious eats that are low carb friendly.
Most of these recipes sub in cauliflower rice or zucchini for traditional carbs such as rice and pasta, but some of these recipes are low carb chicken recipes paired with delicious sauces, marinades and just a ton of veggies so you won't even feel like you're missing out or making any swaps.
Keep reading below for some delish low carb lunch ideas and low carb dinner recipes that are super fun and easy to incorporate into your weekly meal prep routine!
Instant Pot Taco Salad Jars via Eating Instantly
Low Carb Mexican Chicken Lettuce Wraps via The Girl on Bloor
Ultimate Low Carb Stir Fry via Green Healthy Cooking
Keto Cauliflower Fried Rice Recipe, Low Calories, Low Carb via Cooking LSL
Sheet Pan Pesto Chicken Meal Prep Bowls via The Girl on Bloor
Cauliflower Rice Chicken Enchilada Casserole via Sweet Peas and Saffron
Low Carb Taco Salad via Salt and Lavender
Low Carb Lasagna Meal Prep via Meal Prep on Fleek
Spiralized Pad Thai Chicken Meal Prep Bowls via The Girl on Bloor
Low Carb Enchilada Cabbage Rolls via Isabel Eats
Low Carb Whole 30 Paleo Salmon Cakes via Food Faith Fitness
Peanut Butter Protein Balls (Low Carb & Gluten Free) via Diabetes Strong
Sheet Pan Greek Chicken Meal Prep Bowls via The Girl on Bloor
Mediterranean Low Carb Broccoli Salad via Food Faith Fitness
Low-Carb Blackberry Fruit Pancakes via Low Carb Lab
Egg Muffins via Cullinary Hill
Broccoli Cauliflower Rice Chicken Casserole via Isabel Eats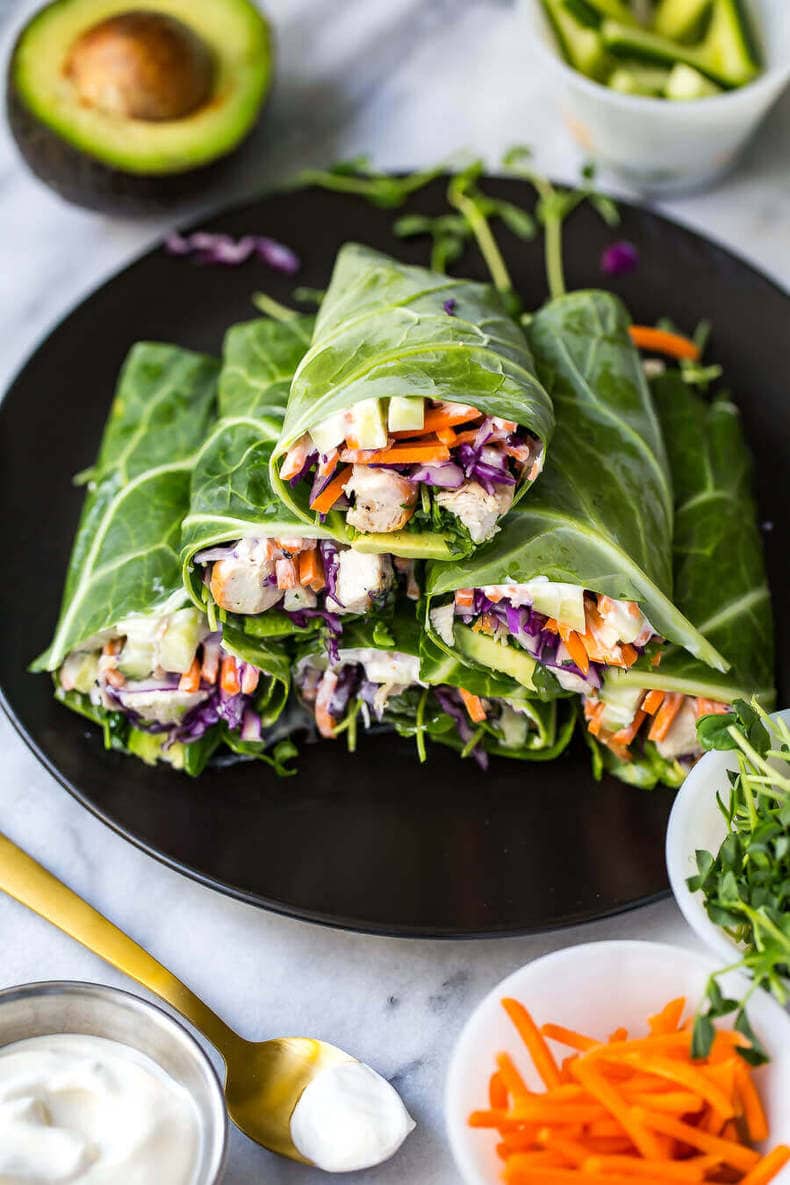 Low Carb Garlic Chicken Collard Wraps via The Girl on Bloor