These 17 Easy Low Carb Recipes for Meal Prep are great when you want something light and healthy. They're high in protein, too!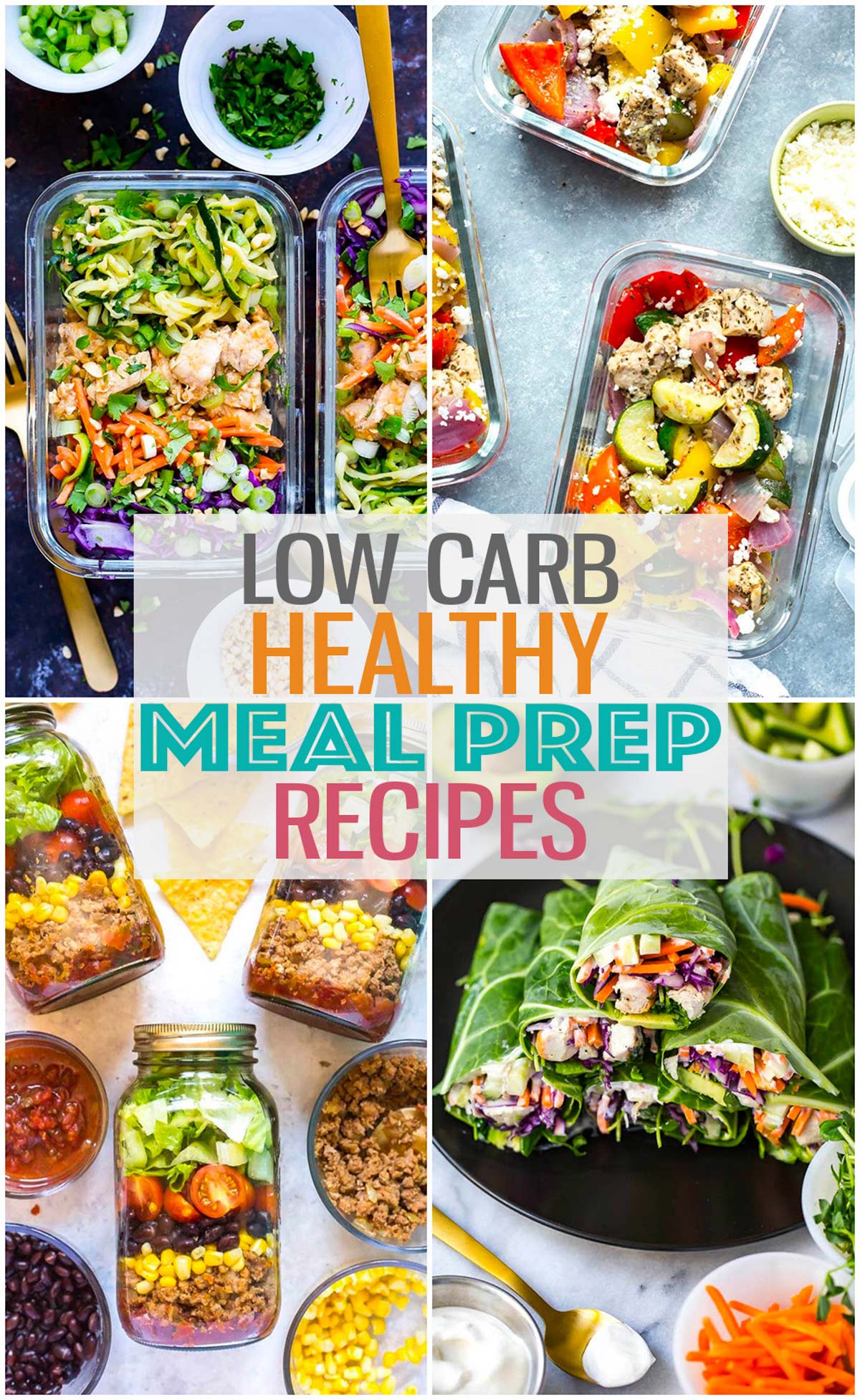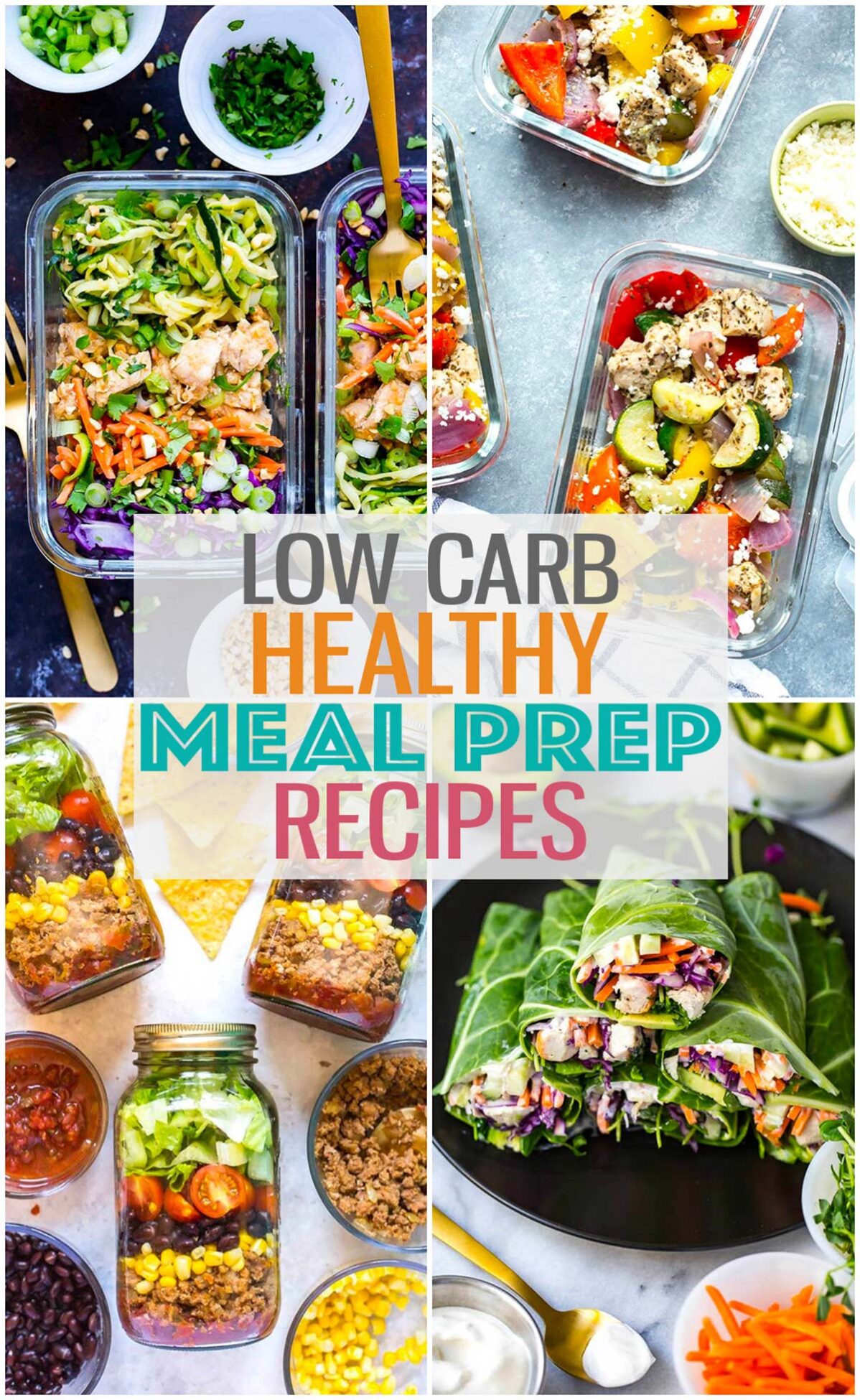 Low Carb Recipes
Looking for a light and healthy meal idea that's still super delicious? These low carb recipes are where it's at! I rounded up some of my favourite low carb meals that include everything from breakfast to lunch, dinner and even snacks (hello, low carb energy balls!). There's something for everyone on the list.
One thing I really love about low carb recipes is how creative you can get in adding extra veggies to your meals. There are so many fun ways to sub in different veggies for traditional carbs like rice and pasta. If you're craving a lighter dinner or have a gluten sensitivity, this round up of yummy low-carb meal prep recipes is for you.
What is considered a low carb recipe?
Generally, a low carb recipe is defined as one that has less than 5% of carbs. You'll see lots of veggies in place of starches and carbs – but trust me, you won't even miss the rice or pasta in these recipes!
Instant Pot Taco Salad Jars via Eating Instantly
Low Carb Mexican Chicken Lettuce Wraps via The Girl on Bloor
Ultimate Low Carb Stir Fry via Green Healthy Cooking
Keto Cauliflower Fried Rice Recipe, Low Calories, Low Carb via Cooking LSL
Sheet Pan Pesto Chicken Meal Prep Bowls via The Girl on Bloor
Cauliflower Rice Chicken Enchilada Casserole via Sweet Peas and Saffron
Low Carb Taco Salad via Salt and Lavender
Low Carb Lasagna Meal Prep via Meal Prep on Fleek
Spiralized Pad Thai Chicken Meal Prep Bowls via The Girl on Bloor
Low Carb Enchilada Cabbage Rolls via Isabel Eats
Low Carb Whole 30 Paleo Salmon Cakes via Food Faith Fitness
Peanut Butter Protein Balls (Low Carb & Gluten Free) via Diabetes Strong
Sheet Pan Greek Chicken Meal Prep Bowls via The Girl on Bloor
Mediterranean Low Carb Broccoli Salad via Food Faith Fitness
Low-Carb Blackberry Fruit Pancakes via Low Carb Lab
Egg Muffins via Cullinary Hill
Broccoli Cauliflower Rice Chicken Casserole via Isabel Eats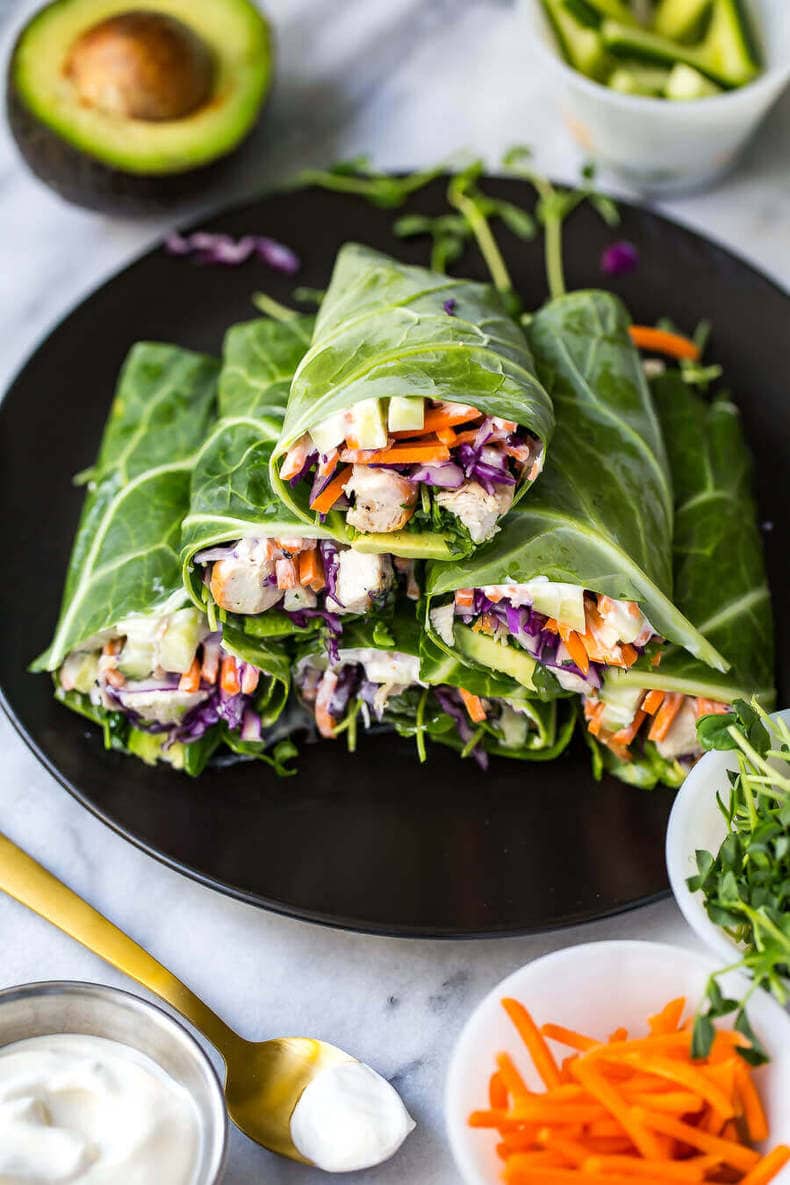 Low Carb Garlic Chicken Collard Wraps via The Girl on Bloor
Wanna Learn How To Meal Prep?
My meal planning service, Dinner Prep Pro, removes the guesswork and helps you get dinner on the table in 15-20 minutes each night. My meal prep checklists only take 1 hour each week!