Juicing recipes with fresh vegetables and fruits will give you a healthy start to the new year! Use a juicer or high-speed blender to create any of these healthy juice recipes.
What are the benefits of juicing?
When you purchase bottled fruit juices from the grocery store, typically, they include refined sugars and colors. Worse yet, they aren't even 100 percent juice! More often than not, they contain fruit concentrate. Unlike their sugary counterparts, homemade fruit and vegetable juices are all natural, with no refined sugars.
It's important to note that how you prepare juicing recipes is just as important as what ingredients are in them. Juices made in a juicing machine are typically healthier than those made in a blender. This is because of a juicing machine's ability to process all parts of a fruit or vegetable, including the peel, seeds, core, etc. The skin and seeds of produce are packed with fiber and healthy nutrients.
Juicing Recipes for Health
These juicing recipes will help you feel revitalized and energized, while also providing healthy nutrients for your body.
DIY Cold Pressed Juice (Two Ways) via The Girl on Bloor
Beet Carrot Apple Juice via Delightful Adventures
Best Green Juice for Beginners via Savory Nothings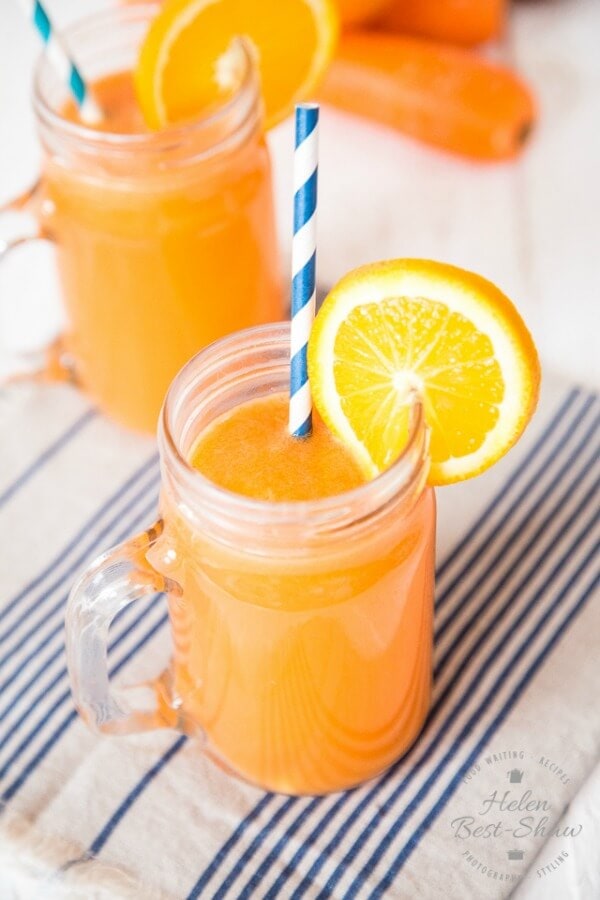 No Sugar Green Tea with Carrot Juice via Fuss Free Flavors
Minted Grapefruit Juice via The Honour System
Orange Carrot Ginger Juice via The Worktop
Green Vegetable Juice with Apple via Veggie Inspired
Carrot Apple Juice via Eating European (formerly Innocent Delight)
Farmer's Market Juice via Cadrys Kitchen
Benefits of Celery Juice + Recipe via Know Your Produce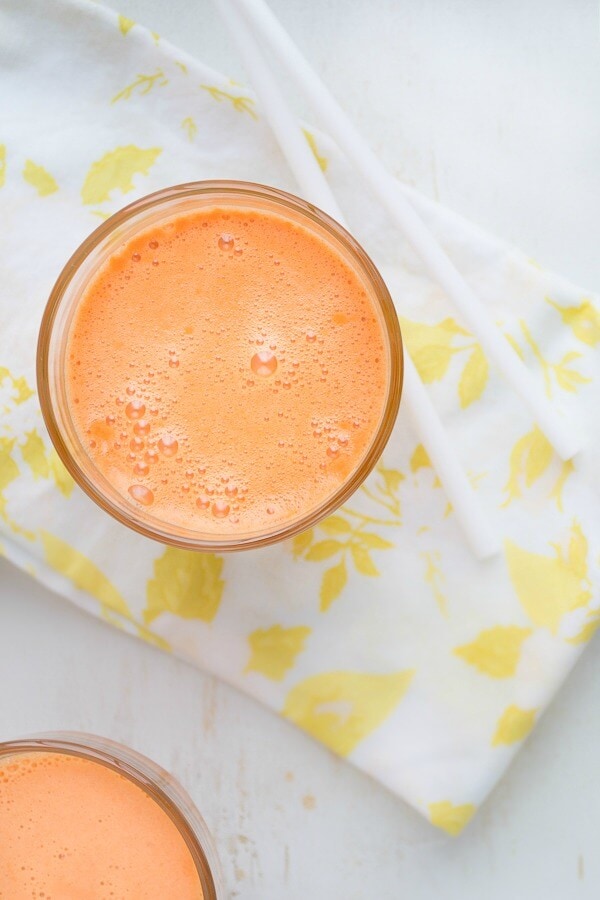 Carrot Apple Glow Juice via Taste, Love, and Nourish
Fresh Pineapple Surprise Juice via Tried and Tasty
Beauty Beet Juice via Build Your Bite
Pineapple Tumeric Golden Beet Elixer via Lively Table
Super Powered Orange Juice via Minimalist Baker
Green Apple Energizer via Tried and Tasty
Immune Boosting Juice via Build Your Bite
Which of these juicing recipes for health and wellness do you want to try first?