These Gift Ideas for Foodies are perfect for anyone who loves food – this list includes gifts that are mostly $50 or less with some splurges.
The Best Holiday Gifts for Foodies
Hey everyone! I'm here with the BEST EVER holiday gift guide on the blog, and it's for the special foodie in your life! I know I'm publishing it a little bit early but I wanted to pop in with some food gift ideas ahead of time because we all know how crazy the holidays can be. This way, you can start ordering things NOW to get ahead of the holiday rush.
Let's face it, all of us spend at least a little bit of time in the kitchen each week – and then there are those of us that go even beyond the basics and love diving into the world of Instant Pot cooking or experimenting with the latest kitchen gadgets like the Air Fryer. Maybe you're shopping for an avid baker, or someone who's constantly got too many fresh herbs on the go in the fridge.
Whatever the case may be, I've scoured the internet for all things cool in the world of food-related gadgets and have rounded up some of my favourites. Some of the items in this Holiday Gift Guide for Foodies are even on MY wishlist this year, so you can rest assured that you will find something for everyone on your list.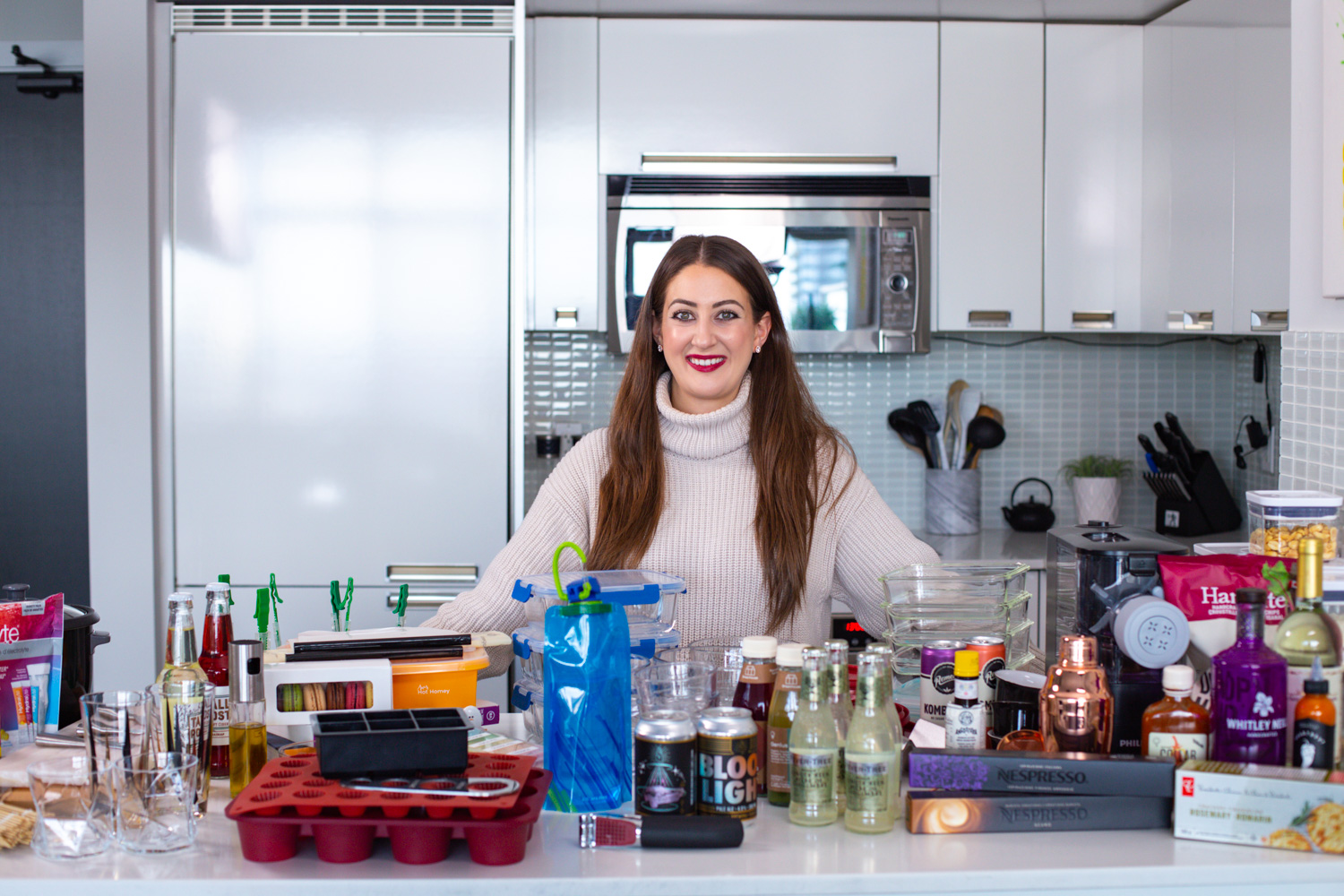 Skip the Ads and Get Right to the Recipes!
ZERO ADS on over 600 recipes!
Weekly Meal Plans, Grocery & Prep Lists
Bonus eBooks
How to choose gifts for foodies
Whether you're looking for cheap and small gifts like stocking stuffers, a big-ticket item for that special someone or something to get your Secret Santa this year, you will find a variety of different foodie gifts that are sure to surprise and delight this holiday season!
Please be aware that most of these links are affiliate links, meaning I will make a teensy tiny commission if you purchase through my links – this is money that helps me continue to provide free recipes for you 🙂 But seriously, most of these gifts I have either purchased for loved ones myself (someone *might* just be getting an Instant Pot from me this year hehe) or they are foodie gifts I'd like for myself. They all look so cool!
So what are you waiting for?! Get your holiday shopping on! It's so much easier when you order from Amazon, too – no crazy shopping runs to the store last minute, just gifts delivered right to your doorstep.
Watch the YouTube video
Bonus gift ideas not linked below
If you're looking for more gift ideas, here are some I have not linked to below – they are just general ideas to get you started!
Recipe magazine subscription (I love Fine Cooking and All Recipes)
Cookbooks (I recommend Everyday Dinners, Instant Pot Cookbook and 7 Ways as a start)
Grocery store gift card
Macarons, fancy chocolates or other desserts
Kombucha, sparkling waters, beers, ciders, wines, fancy spirits
Uber Eats gift card (for those inevitable nights you want takeout)
Specialty hot sauces, crackers, cheeses, snack mixes and any other gourmet food items that are local to you
Food and wine tour (odds are a local company or winery will offer gift cards for this)
Holiday Gifts: $10 or less
Cocktail mixes are always a great idea, but these drink mixes are perfect for travel. You should also be able to find cocktail kits at your local bar/restaurant. I've purchased a moscow mule cocktail kit from my local restaurant Bar Reyna, and I have also made homemade boxes before.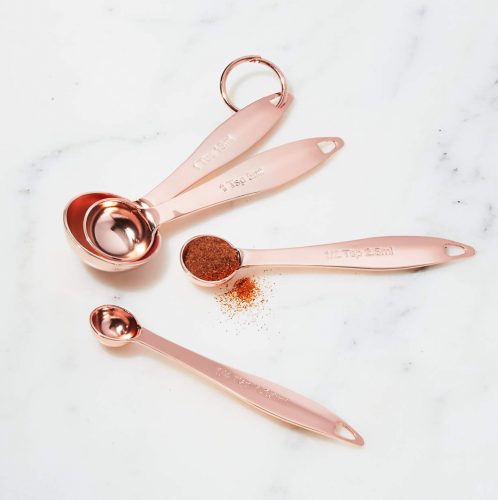 For the baker in your life, these copper measuring spoons are such a treat! These spoons (at the time I'm writing this) are 1.95 CAD so because they are so close to the 0 mark, I'm keeping them in this section!
Taco holders are perfect for taco night, especially when you're making multiple flavours.
Get your own sushi making kit for a super fun night with friends and family.
Bento box containers are so perfect for healthy lunches and separating ingredients.
A variety of shapes and sizes with spatulas is handy!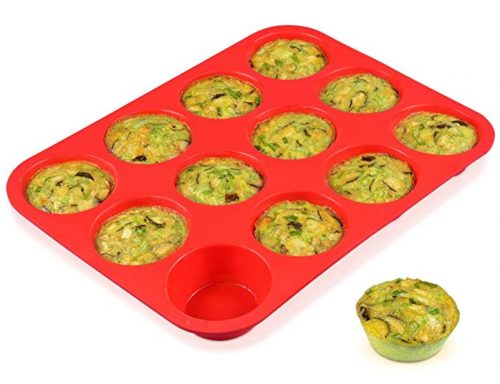 Silicone muffin trays are great for muffins or egg cups without all the mess (they're dishwasher safe too!) – your home chef who hates doing dishes will thank you!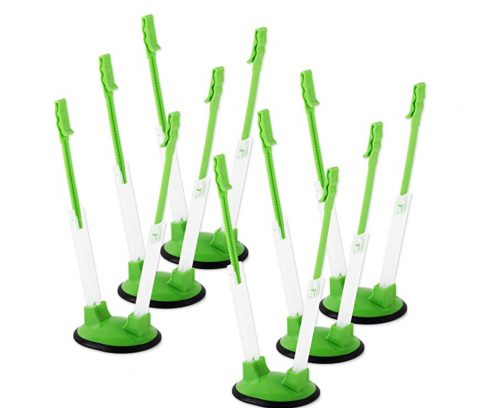 These sandwich bag racks are perfect for keeping bags open while you add in a marinade, and they're another cool find that is affordable.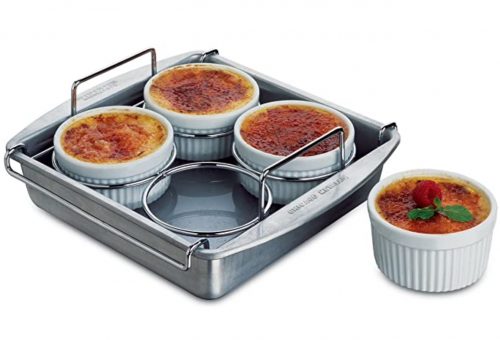 This creme brulee set is super cute and affordable for those dessert lovers in your life.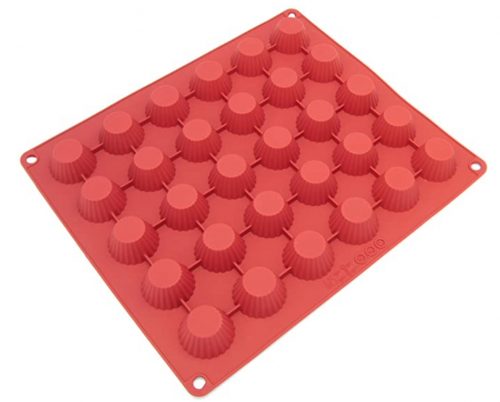 Chocolate molds are also a super fun idea for those who love to experiment and make their own chocolate truffles or nut butter cups.
A cheese knife set is perfect for entertaining
A garlic press is a must for any kitchen, and this is my absolute favourite one!
These foldable water bottles are perfect for hiking and music festivals!
These reusable metal straws come with a cleaning brush for that eco-conscious loved one who is trying to move away from plastic straws.
These large ice cube trays are perfect for cocktails and iced coffee so they won't water down your drinks!
This Dressing Emulsifier is amazing for mixing up your favorite homemade salad dressing and storing the mixture without the hassle of separation. Combine vinegars, oils, spices and seasonings in your dressing completely evenly.
This Mocubo Cutting Board with Prep Storage has three prep drawers that pull out so you can slide food in after you have finished chopping it – perfect for stir fries, pastas, curries and just about anything you can think of…I need one of these in my life in case anyone wants to buy me a little somethin somethin 😉
This Kitchen Conversion Magnet is a brilliant way to convert different measurements when you're cooking on the go. I never know what grams, ounces or pounds are…unless you tell me in cups or mL I'm screwed LOL. Let's just say this magnet comes in handy and is right there when you need it!
These Funny Tea Infuser Shapes are perfect for tea lovers and are a quirky, affordable gift to give when you have just plain run out of ideas!
Keeping an oil mister on hand helps prevent you from buying those aerosol cooking sprays and allows you to use your high quality olive oil and turn it into a spray!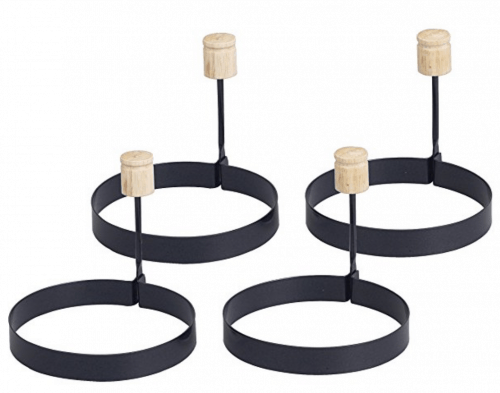 These non-stick egg rings shape perfectly round fried or poached eggs for delicious breakfast sandwiches and healthier low-fat cooking using less oil!
These beeswax wraps are a great alternative to plastic wrap. They're reusable so they're great for the environment and they are so cute!
These refillable coffee filters work perfectly with KEURIG machines and are a great way to save money on new pods, enjoy other types of ground coffee and are much better for the environment since you're re-using them!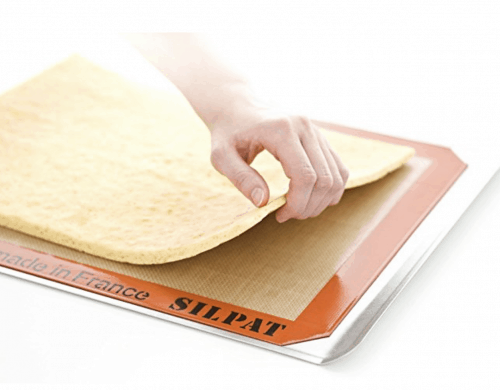 The Silpat baking mat is a non-stick silicone baking mat that replaces the need for butters, oils and parchment paper. It also helps foods and baked goods brown more evenly.
I already have a mandoline at home, but I wish I had found this one when I bought mine because of the container that catches your sliced veggies. It's a great way to get even slices and dices of fruits and veggies – I use mine to make perfect tomato slices and cut up potatoes for fries among many other things. This mandoline also comes with a mini spiralizer – totally wish I had bought this one!
This herb keeper and storage container will keep those bunches of herbs fresher for longer and it's the largest herb keeper available on the market so you can keep a couple bunches in there at a time.
This dry pasta measure comes with different holes which make it easy to measure pasta portions for one, two or three plus people, and the fork at the end can be used to mix the pasta while cooking!
This produce keeper is a great way to waste less fruit and vegetables. It's a great storage system to better organize your fridge and the carbon filter traps and absorbs ethylene gas, slowing down the aging process and reducing spoilage of your produce. So smart!
Holiday Gifts: $5 to $50
In line with cocktail mixes, you can buy some fancy glasses from a high end store like Crate & Barrel for the person who likes to make cocktails or have fancy glassware. I know I display all my glasses on my bar cart and welcome all additions!
These Moscow mule mugs are a great addition to any bar cart – this is my brother's fave cocktail! Use this gift idea as inspiration for other types of specialty cocktails like bloody marys, martinis, etc.
This infusion pitcher is such a genius way to flavour your water naturally and super easily without getting all the pulp floating around. And the best part is, you can keep replacing the water in the pitcher without having to replace the fruit every single time!
I love electrolyte powders, they're great for mixing into your water when you need a boost in hydration (they work best if chugged with 8oz of water before bed to avoid a hangover!)
This DIY Kombucha Starter Kit is perfect for the kombucha addict in your life (ummm, hello, ME!). This organic raw kit provides delicious brewing flavors to experiment with and is sure to be a fun project in the making!
Obviously these glass meal prep bowls are a staple in my house and for good reason: they're microwave and dishwasher safe so you can reheat your leftovers in the same container, and they're a great alternative to plastic containers.
Souper Cubes are great for freezing leftover pastas, sauces and soups. Just freeze in the blocks, then pop one out when you want to enjoy for dinner again! These are great for saving space in the freezer.
I have a variety of glass bowls with lids for refrigerating and freezing just about everything under the sun. They are so much nicer than having a bunch of plastic containers where you have to sift through them and see which lid belongs with which.
Okay, let's be real: these coffee syrups aren't exactly the healthiest BUT they are on my Christmas list this year because I love making different kinds of iced coffee and they're a great way to save money on coffee runs. Maybe file this under the coffee lover's gift guide haha!
This knife sharpener keeps your knives at peak performance and is a must for any true foodie.
A rice cooker can cook more than just rice! Prep your quinoa, couscous and other whole grains ahead of time with ease. No second guessing or burning either! It's handy to just set it and forget it while you prep other things.
This 3-in-1 SuperPot with Grill Plate is perfect for camping trips or cooking on the go – know someone who travels a lot but loves cooking their own food? This is the ideal gift for them!
A mixology set is the perfect gift for the amateur bar tender in your life!
The Bialetti Pasta Pot lets you drain noodles without a colander. Say hello to saving space in the kitchen with this one pot option and say goodbye to washing extra dishes. How genius is this?!
Holiday Gifts: $50 to $75
Silicone reusable bags are great for the home chef trying to cut down on their use of plastic – they're freezer-friendly AND dishwasher safe!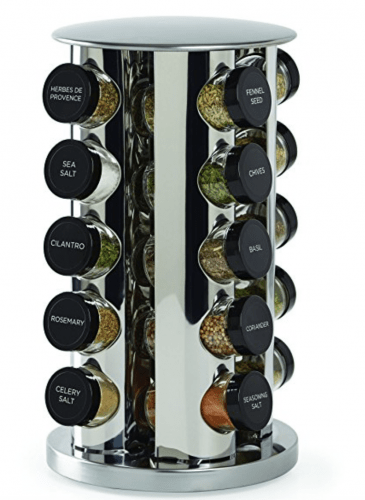 This spice tower is perfect for neatly storing all your dried herbs and spices so you can finally clear out that messy cupboard and get your spices accessible in plain sight (I should know, I've got the messier spice drawer at home…)
This indoor herb garden is perfect for growing delicious fresh herbs year round! Never run out of fresh basil, cilantro or parsley again and save tons of money each week by growing your own!
A juicer is a great gift for those health nuts out there, or maybe someone who spends a little too much money on cold pressed juices (see my three recipes to get started!)
A fancy knife set PLUS cheeseboard is even better! And don't forget the red pepper jelly or pickles you can pick up at your local cheese shop.
Splurge gifts ($100+)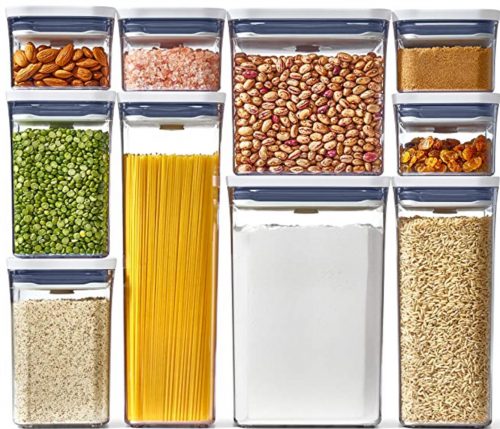 I love this container set for dry goods like flour, rice, pasta, etc. They are such a game changer for pantry organization!
A pasta maker is a great idea for home chefs who want to take on a project without it taking forever – fresh pasta makes the perfect date night meal!
This Belgian Waffle Maker with Removable Plates is perfect for the messy foodie in your life – you can remove the plates and put them straight into the dishwasher so clean up is a breeze and you can get back to eating waffles ASAP.
The Philips XXL Airfryer has to be one of my new fave kitchen appliances! Make homemade chicken nuggets that taste just like fast food but using almost no oil! Enjoy your fave fried foods made MUCH healthier…and the XXL is the perfect size for meal prepping or busy families!
The Le Cruset Dutch Oven is coveted by pretty much every foodie out there. You get the superior heat distribution and retention of Le Creuset enameled cast iron and it withstands temperatures up to 500 F so you can switch it from stovetop to oven no problem!
The Vitamix is the ultimate blender…seriously. I have one from the Ascent series and it's the most powerful blender I've ever owned…and trust me, I've had a lot of $50 blenders in my life that have gone in the garbage. My Vitamix tears through ice with ease and blends up beautiful soups, smoothies and sauces. It's like a blender and food processor all in one so while it's pricey, it's well-worth the cost.
Butcher Box is an awesome meat delivery services that operates as a monthly subscription. You can choose from high-quality grass-fed meats and free-range poultry, and it all gets delivered frozen so you can restock your freezer for meal prep. It saves you time at the store and money on high-quality proteins.
Now what would I do without my Instant Pot?! This appliance has changed the way I meal prep: I do all of my batch cooking virtually hands free in one big pot so there's less clean up and hands on cooking time. It's basically like a slow cooker that cooks FAST!
The Shun Premier Santoku 7-Inch Knife has been on my wishlist for a while now…it's the sharpest knife out there (I personally want it for slicing raw fish and things like tomatoes with more precision) and its blade even reduces drag when cutting, which keeps food from sticking to the blade when you're slicing and dicing. I need one ASAP!
Giving someone a Hello Fresh Subscription is basically the equivalent of buying them a meal plan and groceries! Know someone that struggles with these two tasks but still wants to cook at home and eat healthy food? Get them a Hello Fresh subscription!
The SodaStream Sparkling Water Maker is your answer to alternatives to sugar-laden sodas! Make your own custom flavours at home and rest easy knowing you're indulging in a much healthier flavoured beverage.
Wanna Learn How To Meal Prep?
My meal planning service, Dinner Prep Pro, removes the guesswork and helps you get dinner on the table in 15-20 minutes each night. My meal prep checklists only take 1 hour each week!
The KitchenAid Mixer is another coveted item most foodies would love to get their hands on – specifically the bakers out there! Mix together batters, sauces and doughs hands-free and you can buy different attachments (like the spiralizer attachment) for different purposes too!