These Romantic Dinner Recipes are easy and delicious! They're perfect for a cozy date night at home or Valentine's Day.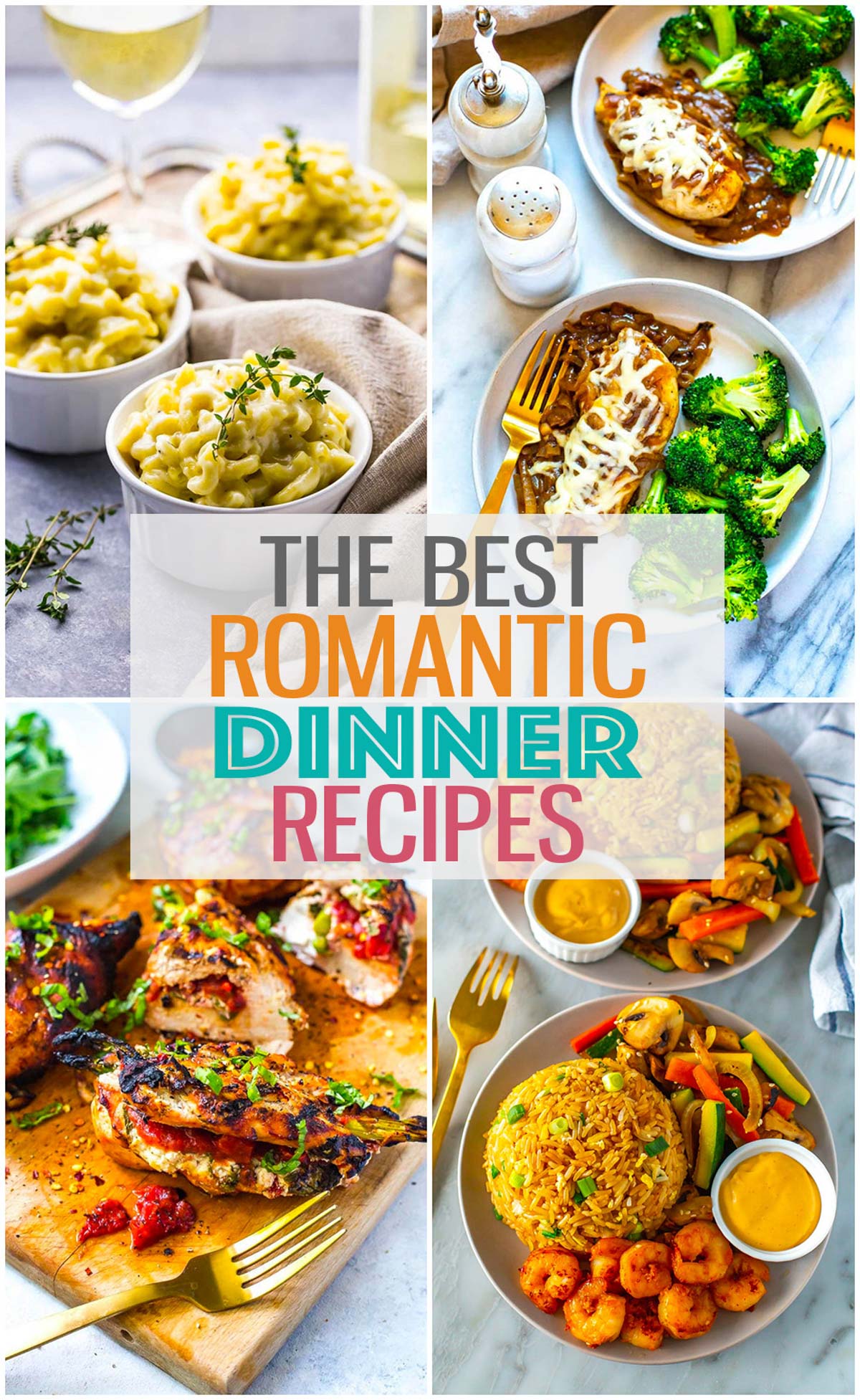 Romantic Dinner Recipes
Looking to impress your special someone with a delicious home-cooked meal? I've got you covered! I rounded up some of my favourite date night or Valentine's Day dinner recipes that are perfect for a romantic evening for two. You won't have to spend a fortune eating out at a restaurant, and you'll get to bond in the kitchen as you cook one of these romantic dinner recipes together!
There's something for every palate in this round-up, no matter what you're in the mood for. From restaurant copycats for a fraction of the price to decadent pasta dishes and sizzling skillets, you'll fall in love with these date night dinner ideas.
Restaurant Copycats
You don't need to leave the house to have a restaurant-quality meal! Try these copycat recipes from Benihana, Olive Garden and more!
Pasta Dinners
I simple love going out for Italian food when it's date night! However, it's so easy to make a delicious pasta dinner at home! These recipes are definitely a step above spaghetti and meatballs and are sure to impress anyone.
Skillet Dinners
These one pan skillet dinners are amazing! They taste fantastic, don't take too long to cook, and you have minimal dishes to clean up afterwards. Perfect!
Roasted or Baked Dinners
Turn on the oven for these dinners! Try everything from stuffed chicken breasts to shareable flatbreads. Feel free to kick back with a glass of wine while they cook hands-off.