Make healthier versions of your favourite restaurant dishes with these easy recipes—McDonald's, Chipotle, PF Chang's and more included.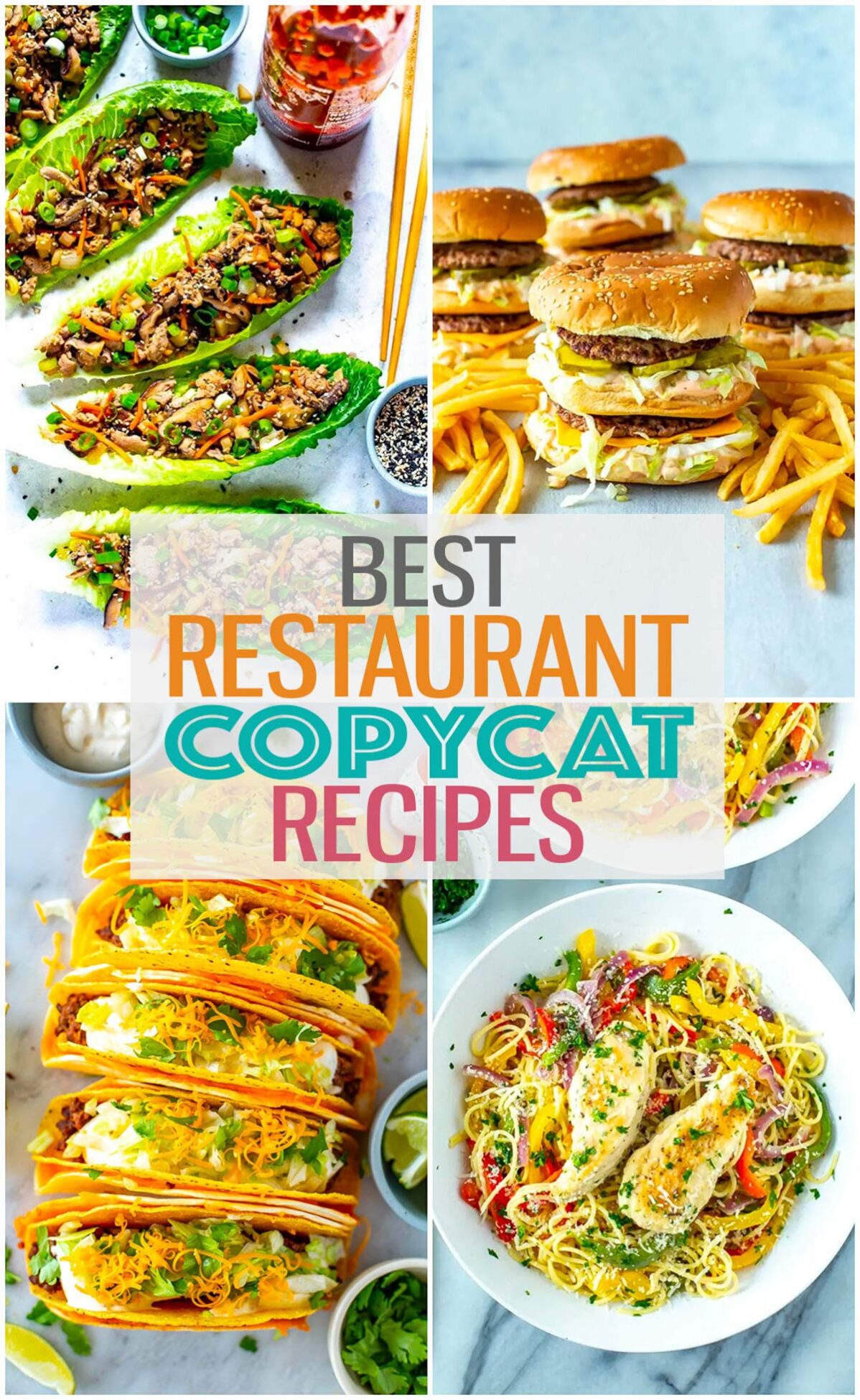 The Best Restaurant Copycat Recipes

Craving one of your favourite restaurant meals, but don't want to shell out the dollars, drive or calories? I've got you covered! I rounded up some of the best copycat restaurant recipes that taste just like the real thing, with copycat recipes for Olive Garden, Chili's, PF Chang's, Taco Bell, McDonald's and more. You'll save time and money while making these healthier options at home – plus, you can eat them in your sweatpants, so it's a win-win.
PF Chang's and Panda Express Recipes
Have a craving for takeout? Try these Asian-inspired recipes are perfect dupes of your PF Chang's and Panda Express favourites.
Applebee's and Chili's Recipes
If you're a fan of Applebee's and Chili's, this list is for you! You can make everything from Chicken Wonton Tacos to Texas Cheese Fries quickly and easily at home with these recipes.
Taco Bell and Chipotle Recipes
Tacos and burrito bowls are some of my favourite meals to grab when I'm out and about. Here are some stellar copycat recipes for crunchwrap supremes, sofritas, and other Taco Bell and Chipotle classics.
McDonald's and Wendy's Recipes
Looking for a healthier take on fast food? Look no further than these copycat McDonald's and Wendy's recipes! They're sure to win a spot in your family's dinner rotation.
Starbucks Recipes
Love Starbucks? Well, good news! You can make a lot of their drink and food recipes at home for cheaper. Try these recipes out!
Other Restaurant Copycat Recipes
There are so many more restaurant dishes I love copying at home! Two stand-outs are my Perfect Hibachi Chicken Broccoli Cheddar Soup recipes inspired by Benihana and Panera Bread respectively.