These high protein recipes are perfect for those looking to get more protein to support their fitness goals. You'll find lots of tacos, stir fries, salads and skillet dinners along with protein pancakes, shakes, bites and bars on this page. Most are also low carb or high in fibre to keep you feeling fuller for longer so you can stay on track with a healthy diet and curb your cravings for junk food. Explore all of my high protein favorites!
Access my free meal prep challenge!
Access my free meal prep challenge & bonus resources.
Over five printable PDF downloads to help you stay on track with your health & fitness goals like a weekly meal planner, printable shopping list, and more will be sent during the challenge!
Make high protein meals using these tools
My most popular high protein Recipes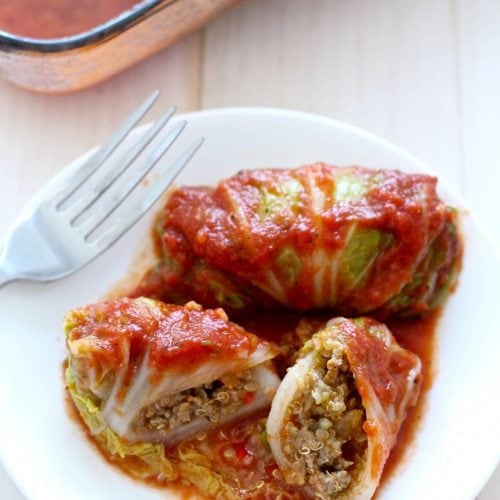 These Healthier Napa Cabbage Rolls are made with ground turkey, quinoa and homemade tomato sauce – they're the ultimate comfort food! Ingredients and substitutions Napa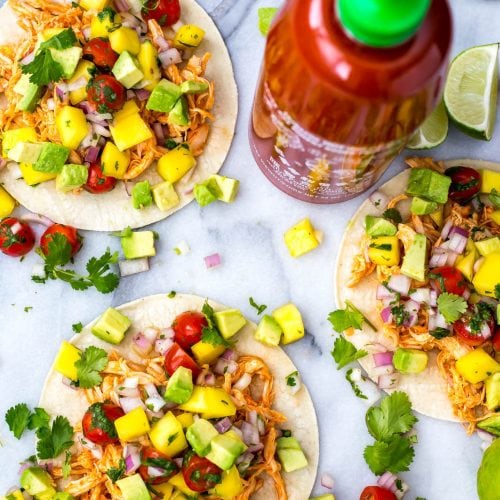 These Instant Pot Sriracha Chicken Tacos are a healthy and delicious 30-minute meal idea served with homemade mango and avocado salsa. How to make chicken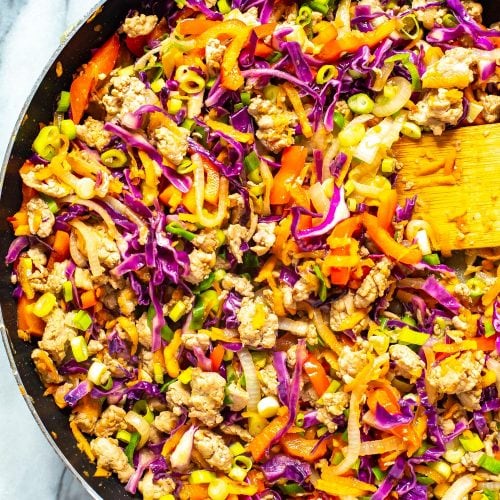 This the Easiest Ever Ground Turkey Stir Fry! It's low carb too – all you need is ground turkey, bell peppers, carrots and cabbage. Ingredients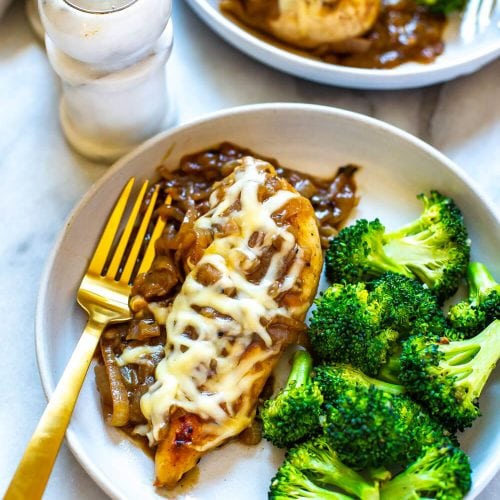 This French Onion Chicken Skillet is a delicious weeknight dinner that is a play on French onion soup. It's packed with protein for a filling meal!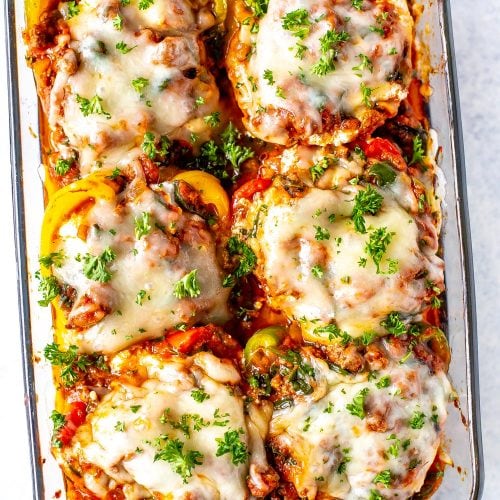 These Low Carb Lasagna Stuffed Peppers are filled with ground beef, ricotta, spinach and pasta sauce then topped with mozzarella cheese! Ingredients and substitutions Extra-lean
This Sweet Potato Hash is a savoury breakfast option you can meal prep for busy weekdays – plus, it's Whole 30 friendly! How to make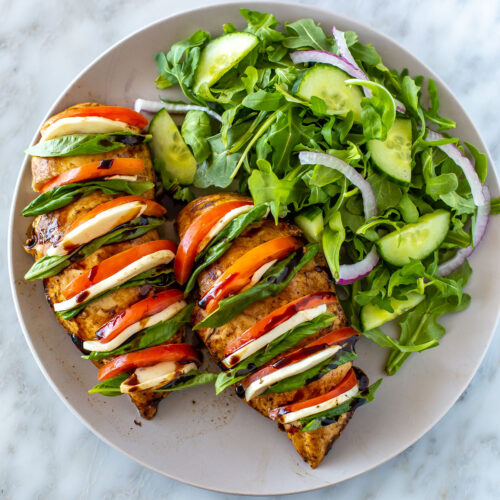 This Hasselback Baked Caprese Chicken is like summer on a plate, made with mozzarella cheese, sliced plum tomatoes and fresh basil. Ingredients and substitutions Olive oil
These Chipotle Chicken, Sweet Potato & Quinoa Bowls are the perfect lunch recipe packed with healthy veggies and drizzled in chipotle sauce. Ingredients and substitutions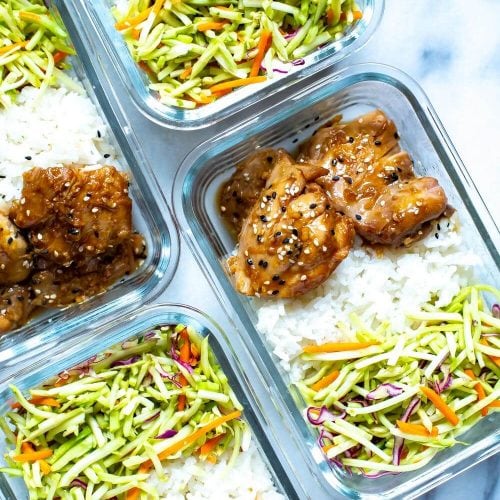 These Garlic Sesame Instant Pot Chicken Thighs are perfect for your weekly meal prep and are made with the best sticky and sweet sauce! Ingredients and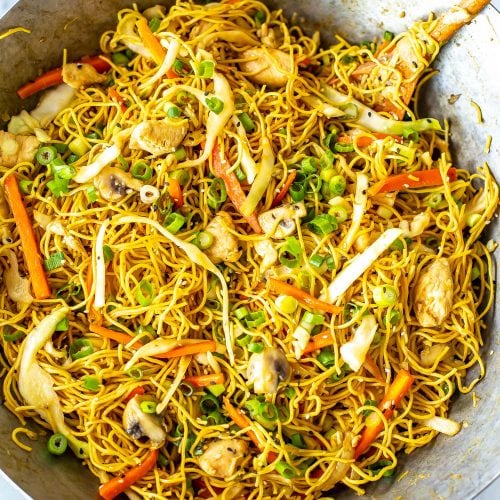 This Chicken Chow Mein tastes just like takeout, and comes together in one skillet in 30 minutes! The easy sauce is made with pantry staples.
These Sheet Pan Chicken Fajitas are a quick and easy way to enjoy your Tex Mex favourite. Everything's made on one pan in just 30