These high protein recipes are perfect for those looking to get more protein to support their fitness goals. You'll find lots of tacos, stir fries, salads and skillet dinners along with protein pancakes, shakes, bites and bars on this page. Most are also low carb or high in fibre to keep you feeling fuller for longer so you can stay on track with a healthy diet and curb your cravings for junk food. Explore all of my high protein favorites!
Access my free meal prep challenge!
Access my free meal prep challenge & bonus resources.
Over five printable PDF downloads to help you stay on track with your health & fitness goals like a weekly meal planner, printable shopping list, and more will be sent during the challenge!
Make high protein meals using these tools
My most popular high protein Recipes
This Slow Cooker Chicken Cacciatore is an easy set-it-and-forget-it dinner! Serve this comfort food with egg noodles for a full meal. Ingredients and substitutions Olive
These Tahini Coconut Protein Energy Bites are the perfect nut-free, on-the-go snack using natural sweeteners like dates. Ingredients and substitutions Date caramel – make you
This Creamy Basil Chicken Skillet is an easy one-pan meal that's ready in just 30 minutes with the yummiest basil and parmesan sauce. Ingredients and
These Sheet Pan Pesto Chicken Meal Prep Bowls are a delicious low carb lunch idea that comes together in 30 minutes! Ingredients and substitutions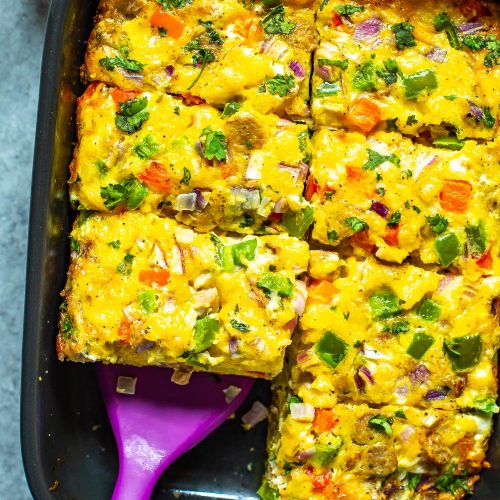 This Sausage Hashbrown Breakfast Casserole is made healthier thanks to the turkey sausage. It's a great freezer meal that you can prep ahead! Ingredients and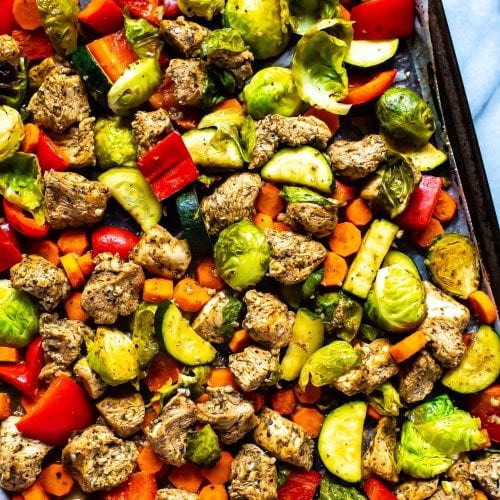 This Sheet Pan Balsamic Chicken is a healthy, low carb dinner idea – it comes together on one pan in 30 minutes and is great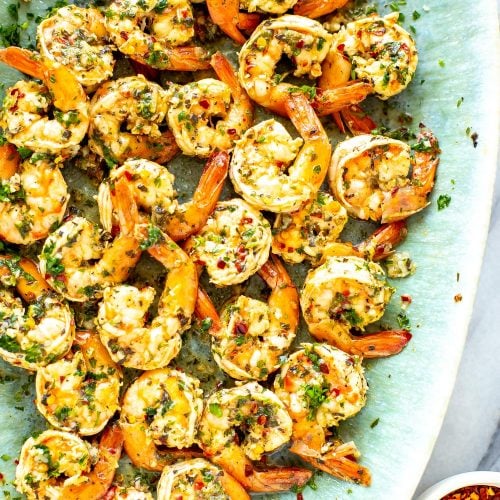 This is the Best Ever Shrimp Marinade, perfect for the grill and equally delicious sautéed. You'll want to make this lemony garlic shrimp over and over!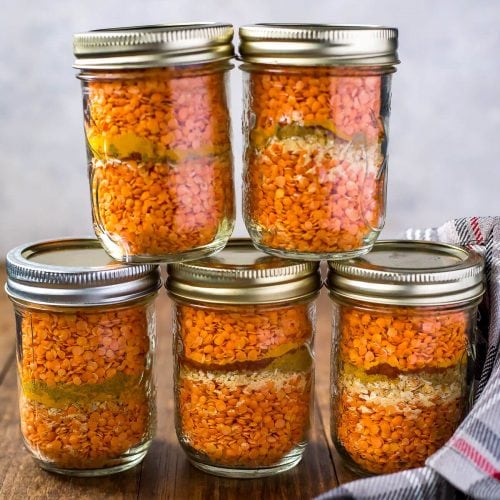 This Curried Lentil Soup in a Jar is an affordable homemade gift. Read on for more Mason Jar Gift Ideas that are perfect for the
This Ahi Tuna Salad is a colourful dish served with seared tuna steaks, sliced avocado, crunchy wontons and a delicious sesame ginger dressing. Ingredients and
This Meal Prep Skinny Taco Bake is a delicious and healthier take on a taco dinner filled with ground turkey, sweet potatoes and bell peppers.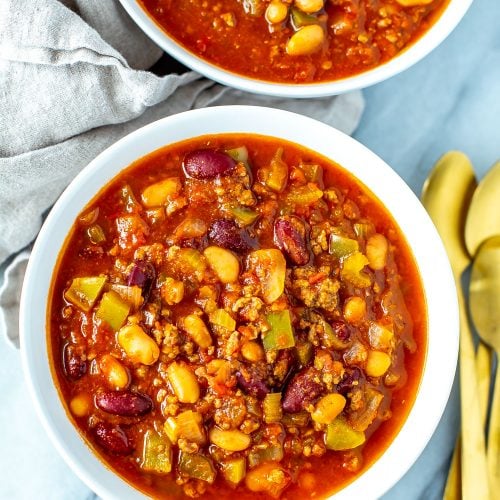 This Wendy's Chili recipe is an exact replica of the real thing – it's full of flavour thanks to green chilies, chili powder, cumin and
These Mexican-Inspired Chicken Lettuce Wraps make the perfect healthy dinner idea – they're low carb and the chicken is great for meal prep! Ingredients and