These high protein recipes are perfect for those looking to get more protein to support their fitness goals. You'll find lots of tacos, stir fries, salads and skillet dinners along with protein pancakes, shakes, bites and bars on this page. Most are also low carb or high in fibre to keep you feeling fuller for longer so you can stay on track with a healthy diet and curb your cravings for junk food. Explore all of my high protein favorites!
Access my free meal prep challenge!
Access my free meal prep challenge & bonus resources.
Over five printable PDF downloads to help you stay on track with your health & fitness goals like a weekly meal planner, printable shopping list, and more will be sent during the challenge!
Make high protein meals using these tools
My most popular high protein Recipes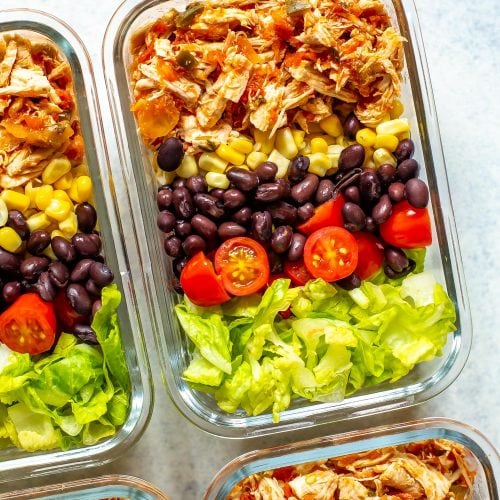 Crockpot Salsa Chicken comes together SO easily – you can use it to make tacos, burritos bowls, salads and more – plus you can freeze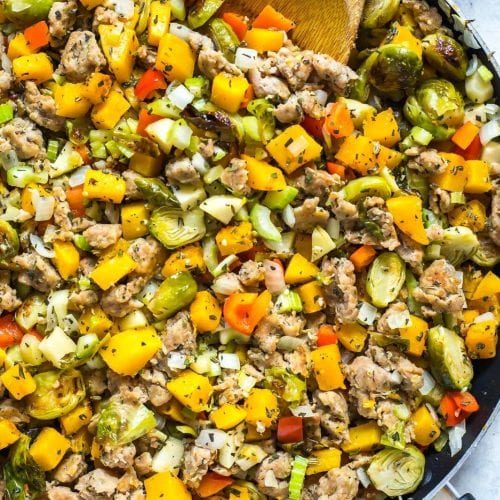 This Thanksgiving Paleo Gluten Free Stuffing is a delicious healthy alternative made with a ton of veggies and packed with fall flavours! Ingredients and substitutions
This Easy Stuffed Acorn Squash is a comforting fall dinner idea, stuffed with homemade turkey sausage and chopped kale. Ingredients and substitutions Olive oil –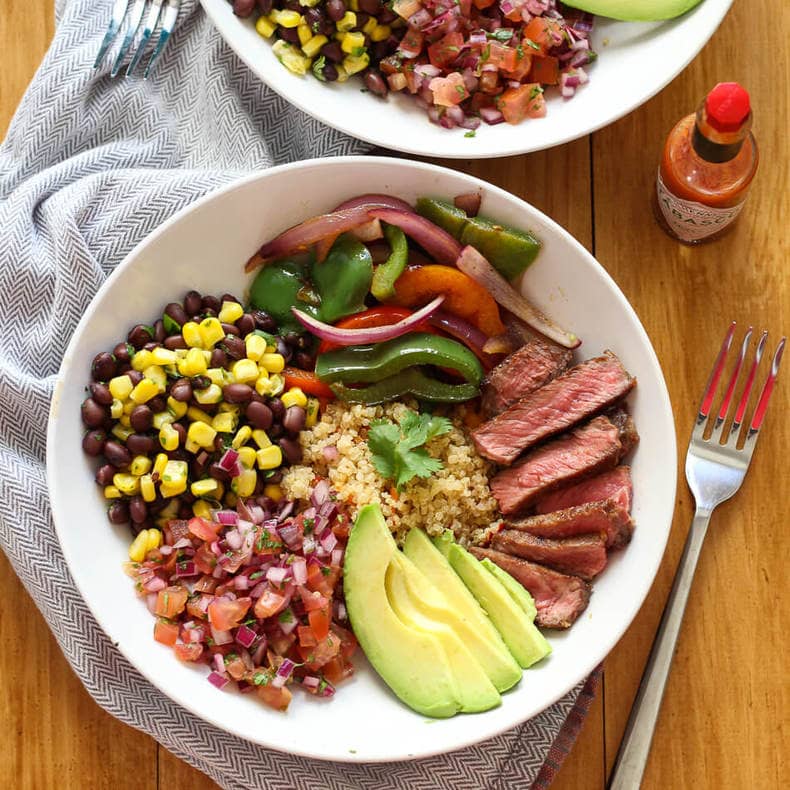 This Steak and Quinoa Burrito Bowl with pico de gallo and corn salsa is a delicious lunch idea you can meal prep, and is inspired
These Low Carb Taco Stuffed Avocados are filled with seasoned ground turkey and topped with pico de gallo, cheese and sour cream. How to make taco
Meatballs are a family favourite! These Meatball Recipes are perfect for meal prep – serve them with pasta, rice, potatoes, and more. Meatball Recipes Meatballs
These Air Fryer Chicken Thighs are so crispy and juicy, seasoned with lemon pepper and paprika, and served with rice and coleslaw. Ingredients and substitutions
This Applebee's Quesadilla Burger is the perfect restaurant copycat made lighter at home, right down to the Mexi-ranch sauce! What is in Applebee's quesadilla burger?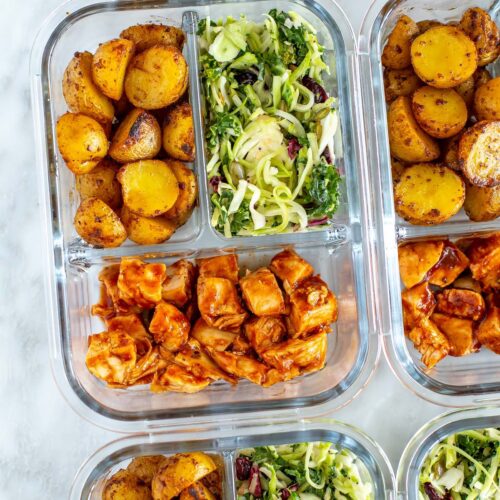 This Baked BBQ Chicken is so easy and packed with flavour. Serve it with baby potatoes and kale salad for the best meal prep lunch!
These Baked Korean-Inspired Chicken Wings are a healthier way to enjoy your favourite pub food, served with a delicious cucumber salad! Ingredients and substitutions Cucumber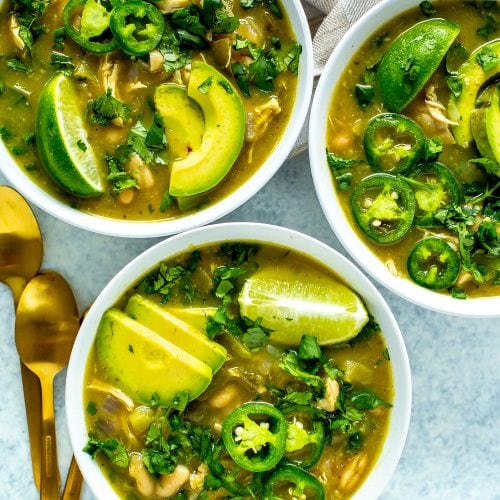 This is the BEST Green Chili Recipe, made with chicken, tomatillo salsa, green chilies and Anaheim peppers. It's packed with flavour! Ingredients and substitutions Olive